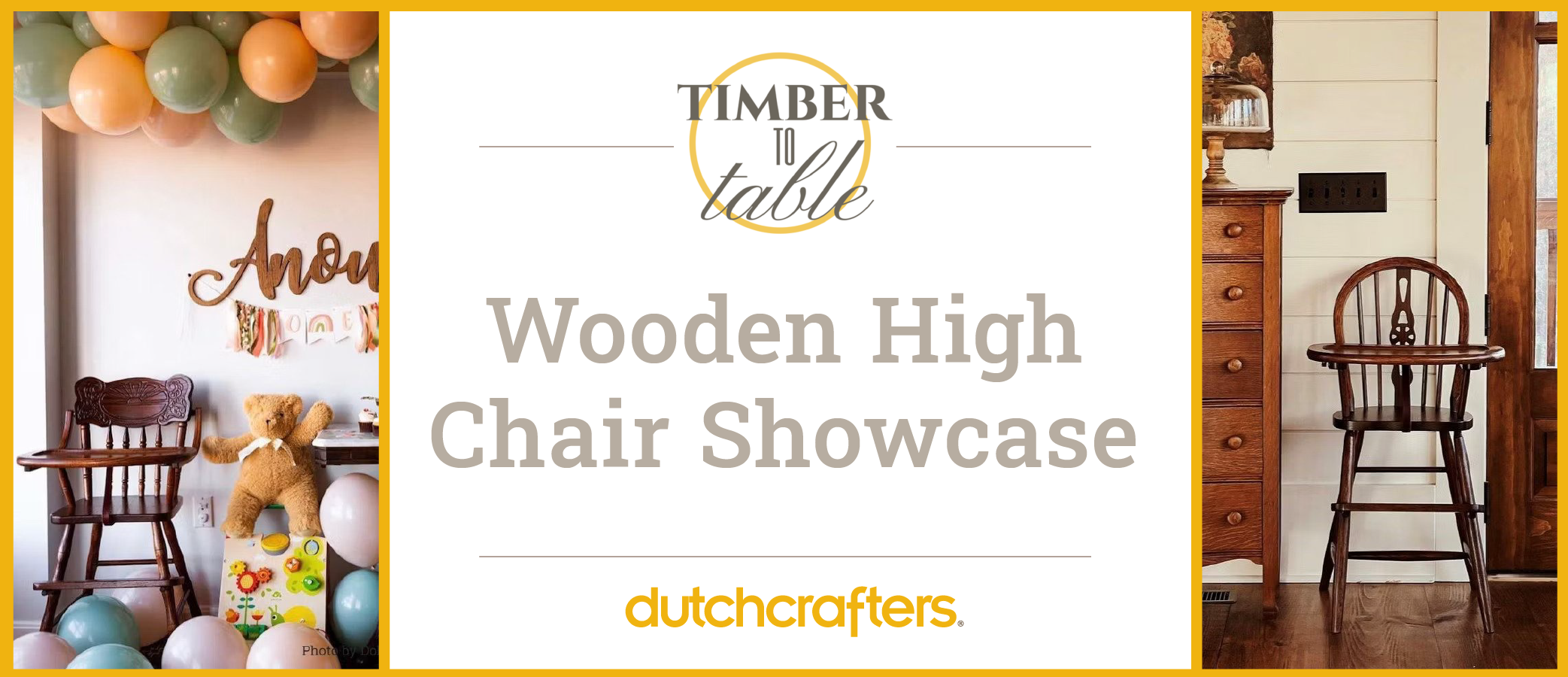 Wooden High Chair Showcase
Wooden high chairs shine with features high chairs made of other materials don't offer. Those features include maximum durability, a classic look and sustainable character.
The classic and elegant looks offered by wooden high chairs make them more aesthetically pleasing. They're a lovely seat for your little one, and they blend beautifully pulled up to the dinner table.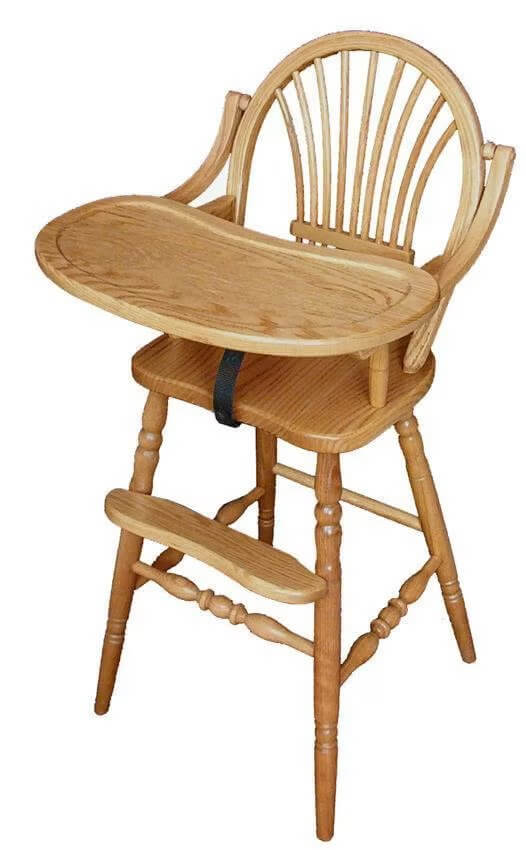 Benefits of Wooden High Chairs
Let's start with the durability. Solid wood addresses one of the most important features needed in a high chair, and that is stability. Wood high chairs are heavier yes, and they're not as easy to move as lightweight plastic ones, but you won't have to worry about them tipping over. They're functional and comfy and, despite what some might say, easier to clean than you might think.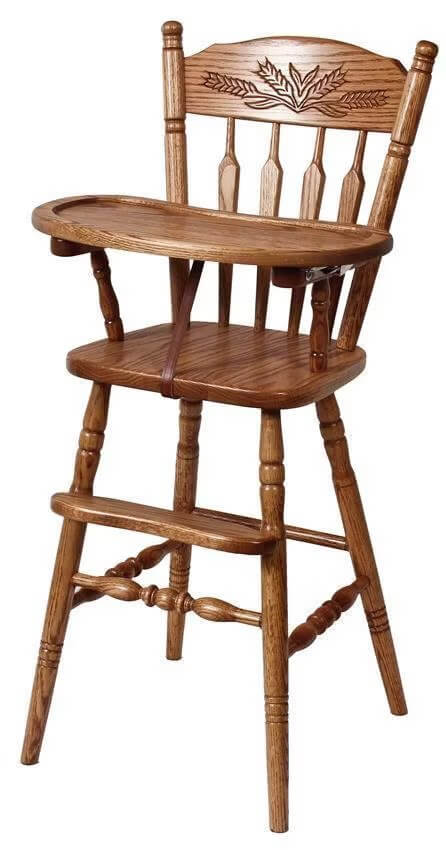 Stability and Sustainability
The quality build makes for a stable chair, and that's important for your little one. Little ones tend to wiggle, and wood can support more weight than plastic.
When speaking about wood furniture, whether it be executive desks or beds or high chairs, we have to think about the sustainable factor. Wood is nicer to the environment than plastic. There's value in a high chair that can be passed on versus one that can break down and thrown out to a landfill.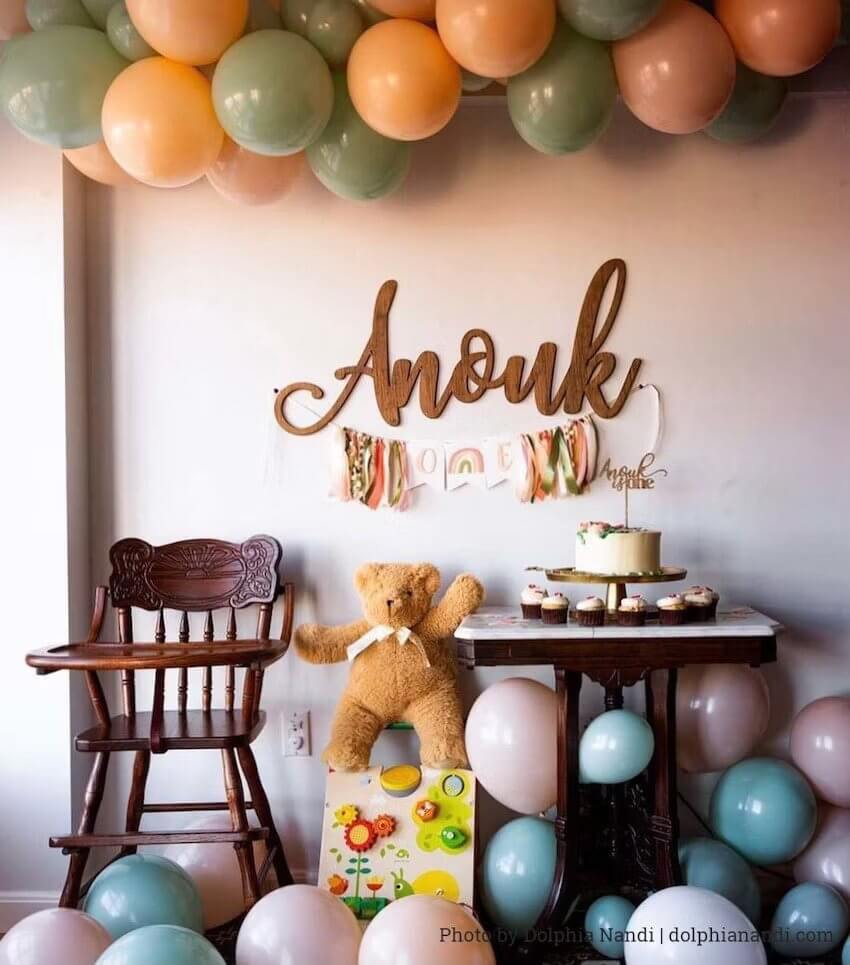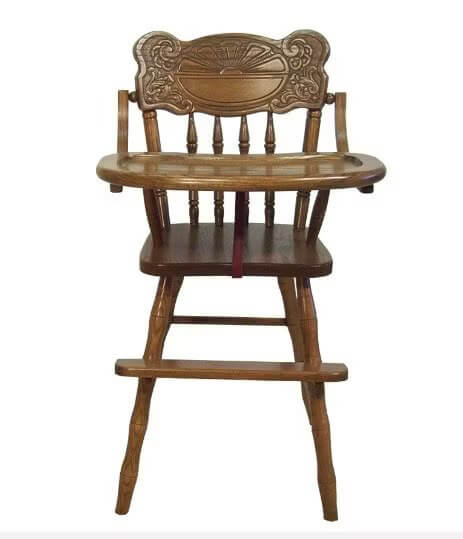 Cleaning Wooden High Chairs
It's actually pretty simple to clean wood high chairs. Their design often offers flat surfaces to wipe pretty easily. It's ok to use a warm damp rag. The secret to wiping off a wood surface with water is to use a soft cloth and merely dampen the cloth, don't oversaturate it. When you do need to have a wet cloth to clean up food or spills on the wood tray, just be sure to wipe the wood dry. Just some warm water and a gentle cloth can do the job.
While plastic might be appealing for an easy clean, some models have trays with corners and crevices that food can get trapped in. Plastic can also develop some unsightly stains that you can't get out.
Custom Amish-Made Wooden High Chairs
The Amish wooden high chairs we offer at DutchCrafters all qualify as potential family heirlooms. They will go the distance and become an heirloom as long as you keep one in the family. Part of the appeal of shopping for a wooden high chair is the look it offers, and custom wood high chairs offer you the opportunity to create your favorite look. You can choose the wood type and stain color you like best to customize it to match your dining room or kitchen décor. Each Amish-made wooden high chair has a safety strap to secure your little one in the seat. Two tray styles are offered, either a slide out tray or a flip up option. Some models even offer a choice of a plain back or an acorn design.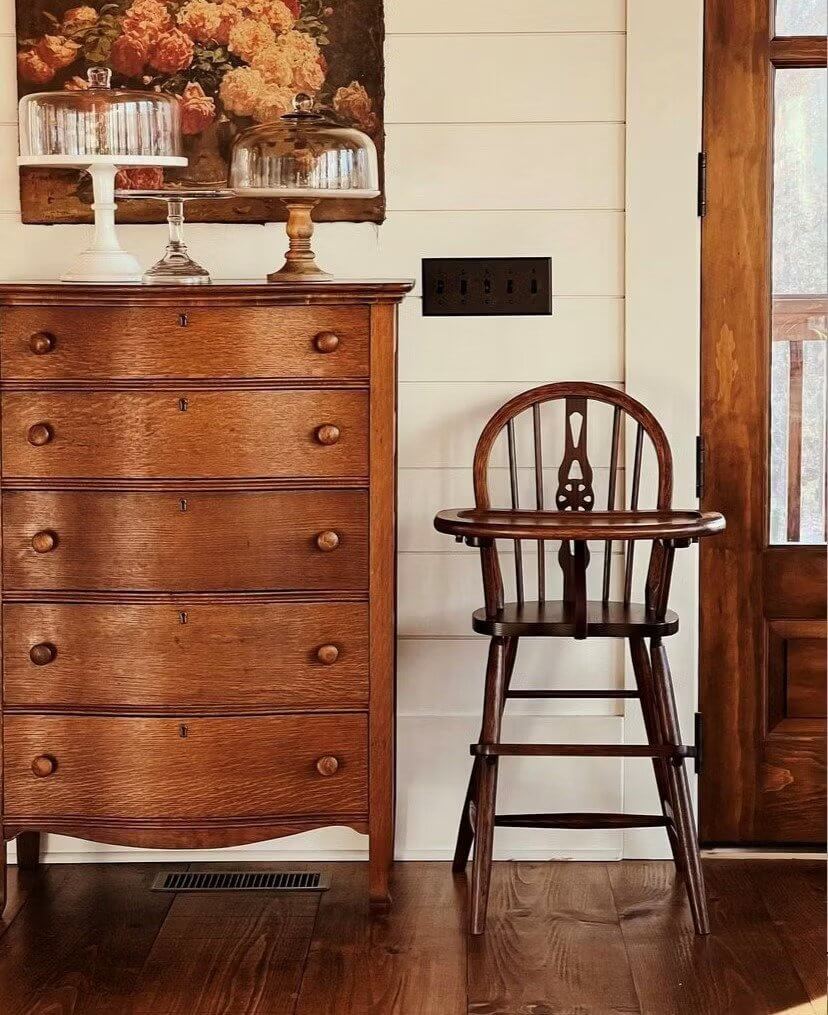 Cost of Wooden High Chairs
These are solid wood chairs with heirloom potential, so they are going to cost more. But do they? A chair that can be passed on and used for generations is pretty economical. While you might pay more up front, the extended useability makes a wood high chair a wise investment compared to plastic high chairs that will only last so long, then need to be thrown out.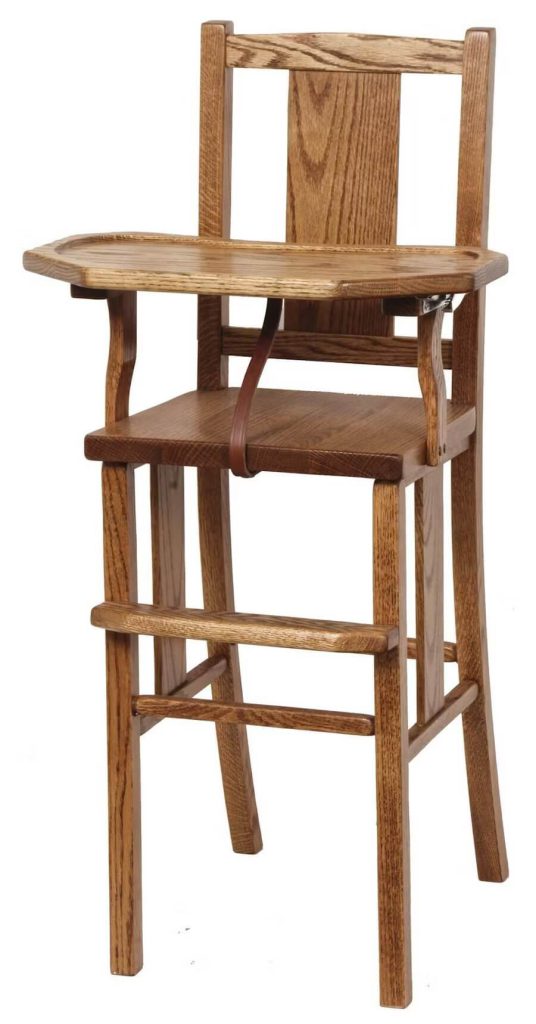 Why Restaurants Often Choose Wooden High Chairs
Some restaurants use booster seats and many use high chairs. You will more often see wood high chairs in restaurants. Why? Because of their durability. Wood high chairs will last longer, and restaurant owners won't have to keep replacing them, costing them more in the long run. Many also find them easier to clean.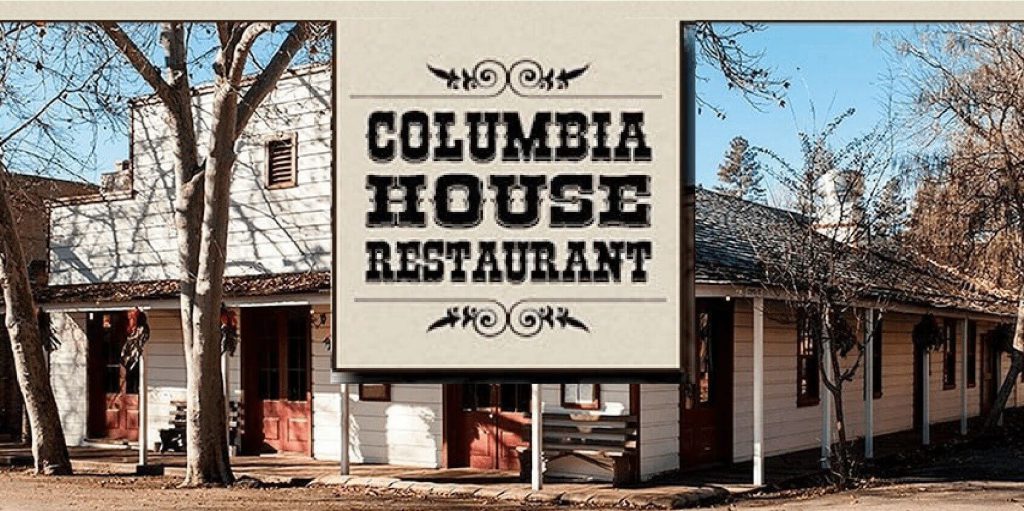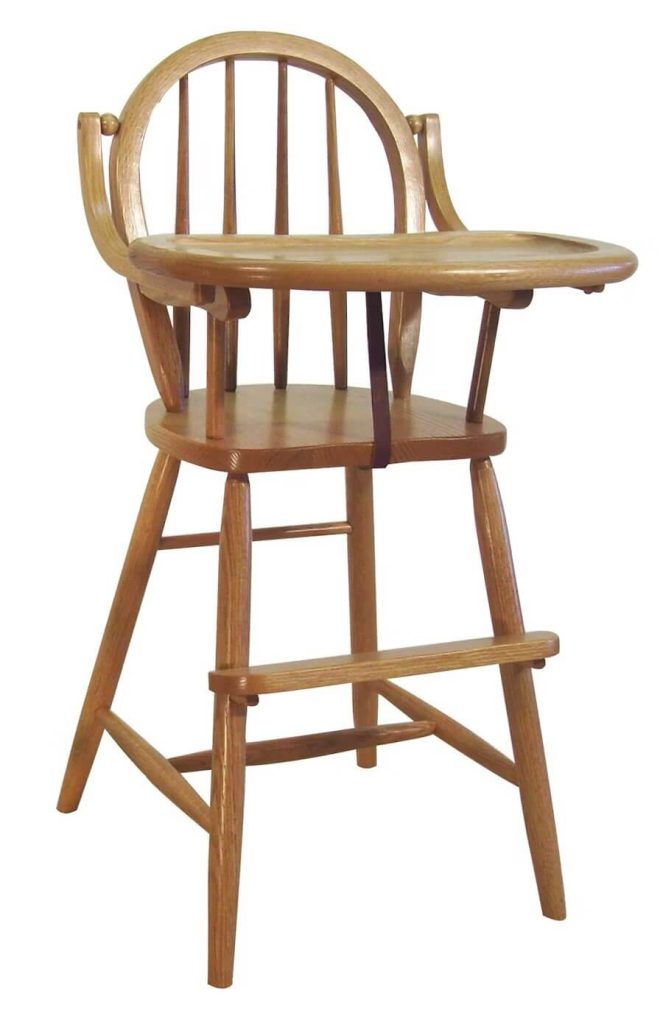 While there are a number of fine plastic and metal high chairs on the market, nothing beats the look and durability of a wooden one. A custom made wood high chair with its charming all-natural look that showcases fine Amish craftsmanship is one to treasure.