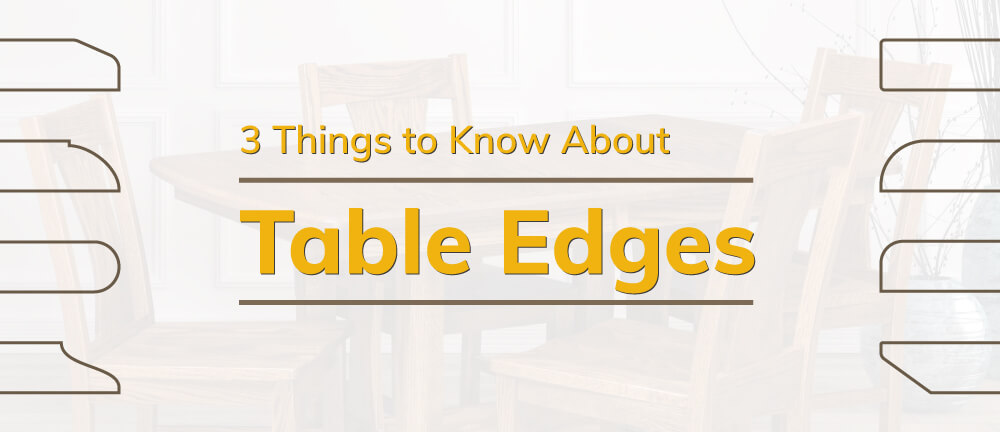 3 Things to Know About Table Edges
Amish made furniture takes into account all the details that make solid wood furniture not only beautiful, but more functional and fitting for the family that's using it.
One of those details that's not often discussed are table edges, also called table profiles.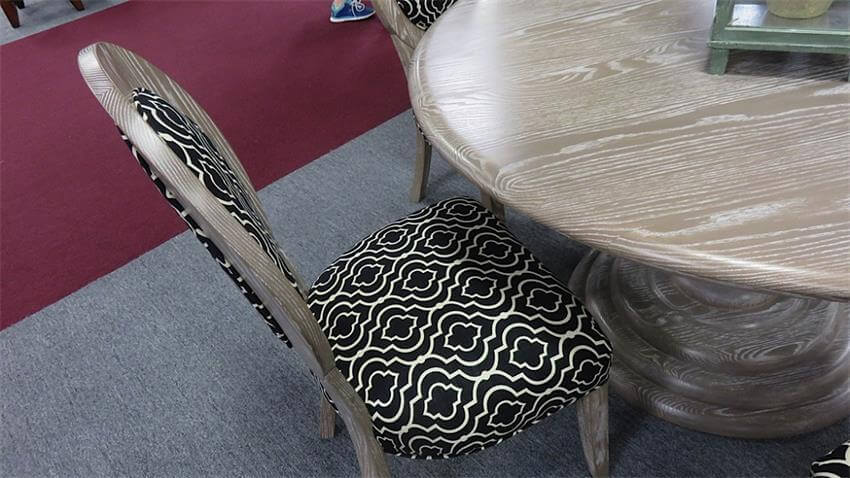 Thoughts On the Table Edge
Think about a table edge for a moment. It can be your dining table, end table, or even the edge of a counter or desk. Hands are placed on them to push away from the table, some of us lean on them for support, and some of us have cracked our heads on them retrieving something from underneath the table! But above all, there's the look of them that contributes a lot.
Are table edges important? What do they contribute? Which one is right for you?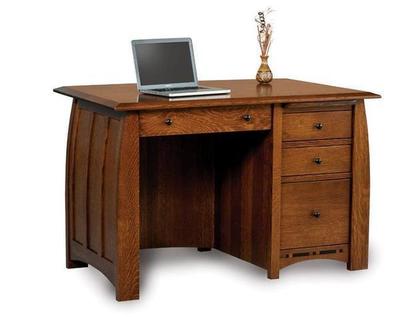 Table Edges and How They Contribute
Table edges are about looks and function. Overall they're a feature that speaks to the quality of your table. Here are the top 3 things a table edge profile brings to the table!
They add more to the design.
Think about your dining table standing at the center of the room, or your kitchen counter as you stand at it at some point each day. A table profile adds something to the design and takes the look to the next level. It will draw the eye, stand out and contribute to its overall beauty.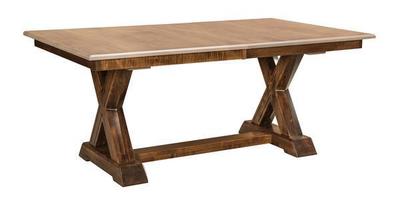 They create a safer table.
There are several types of table edges to choose from. The rounded versions protect family and friends from sharp corners that hurt when bumped!
They add to durability.
Rounded table edge styles don't catch dents or splinter as easily as straight table edge profiles, adding to the durability of the table.
Some Table Edge Types
Bevel

The beveled table edge is elegant and dressy. This table edge is angled and sloped downward. A beveled edge is not perpendicular to the faces of the piece and is not a 45 degree angle. It does not come to a sharp point. They're a little dressy like the ogee edge. They are not squared. They're smoother like a roundover edge, so it's a safer choice for families with kids. They're often used to soften the look of the table. The beveled edge is also good at resisting wear. Beveled edges are also found on cabinets, mirrors and glass. Beveled edges are more often used on traditional style tables than contemporary ones, and they make a lovely choice for Shaker or Mission tables.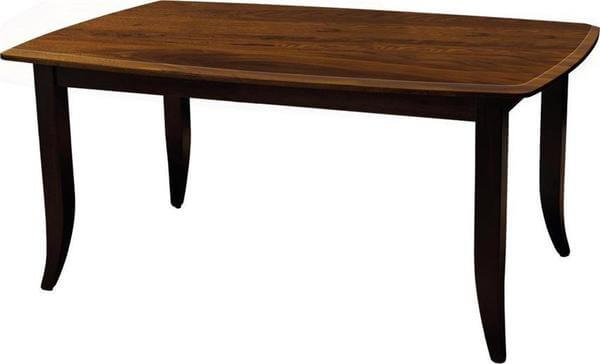 Chamfer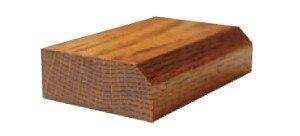 Sometimes referred to as a transitional edge, the chamfer is often considered a form of bevel and the terms are often used interchangeably. The difference is that a chamfer edge connects two surfaces at a 45 degree angle while a beveled edge does not. A chamfer edge is an eased edge.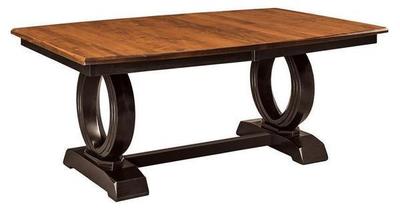 Ogee

The ogee edge features an S shape and is often used on traditional and formal style tables, as it dresses them up a bit. The ogee edge is rich with character and offers a more intricate design that creates a layered look. With an ogee, your table is sure to draw attention. The ogee edge features arches that flow, and it's popular for traditional style dining tables. There's a lot more here than just a rounded edge.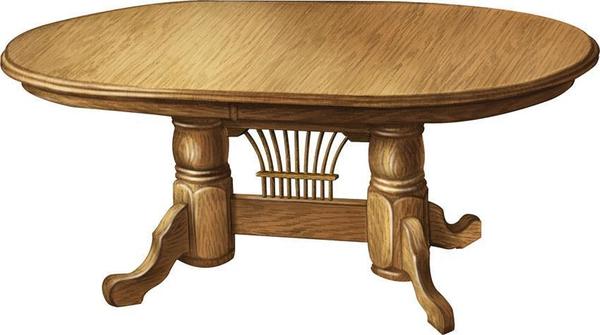 Roundover or Bullnose
Here's a safe table edge for families with small kids. If they bump against this table edge, it's not sharp or pointy. The roundover is a classic table edge that offers a refined and sophisticated look that's soft and smooth. Its form also contributes to durability since it will not splinter or dent as easily as a sharp table edge. A roundover is one of the most versatile table edge types.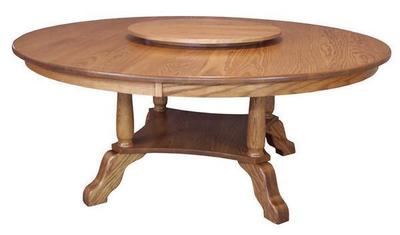 Mission
A popular table edge, the Mission edge is squared and is popular for Mission, Shaker and contemporary style tables.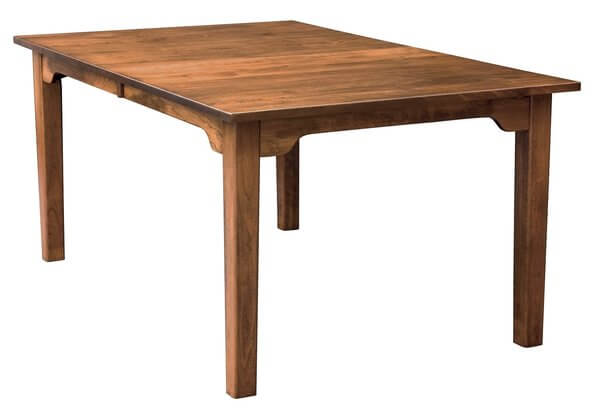 Do Certain Table Edges Go with Specific Furniture Styles?
Traditional and formal style tables fit well with an ogee table edge.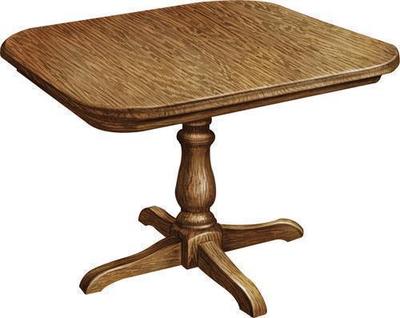 Traditional, Mission and Shaker tables fit well with a Mission or bevel edge.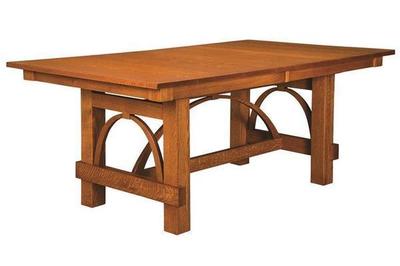 What questions do you have about table edges?