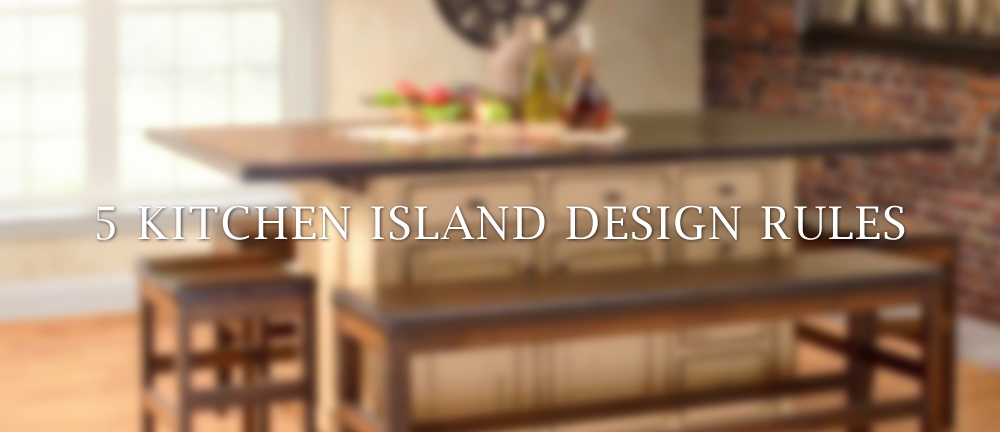 5 Kitchen Island Design Rules
One island that you will never be deserted on alone is a custom-made kitchen island. Kitchen islands are a magnet for activity while adding storage, organization, and style to your kitchen.
Here are our top 5 kitchen island design rules to ensure you find the right one for your home and needs.
1. Take Measurements
To ensure plenty of room to perform tasks comfortably at your kitchen island and to retrieve stored appliances easily, allow for a 42" walkway on all sides of the island. If you plan to add seating, allow for an extra 34" to 46" in addition to the walkway.
Our kitchen islands often ship in one piece. View our helpful Delivery Tips and Tricks video for information on how and what to measure to ensure a smooth delivery.
2. Determine How Your Island Will Be Used
Look for features that will support your kitchen island activities.
For Food Prep
A butcher-block top like the one on our Amish Concord Butcher Block Kitchen Island is ideal. This island works well for kitchens that have a designated dining area with the island used primarily for food prep. It is recommended that you oil your butcher block once a week.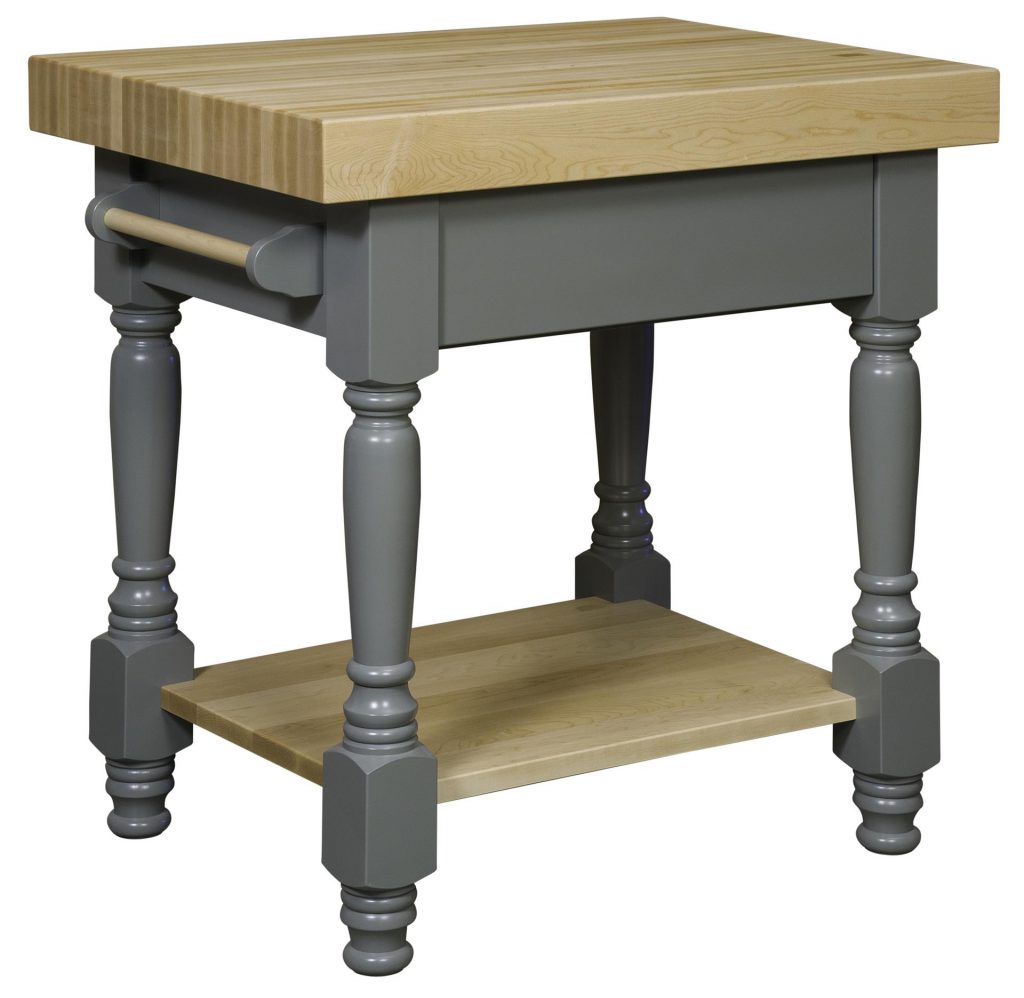 For Master Storage
If you're using your island to help with storage and organization, the Amish Turned Leg Kitchen Island is made-to-order. It includes two cabinets, nine drawers, and adjustable shelves. Optional features are a wastebasket, wine rack, and mixer lift.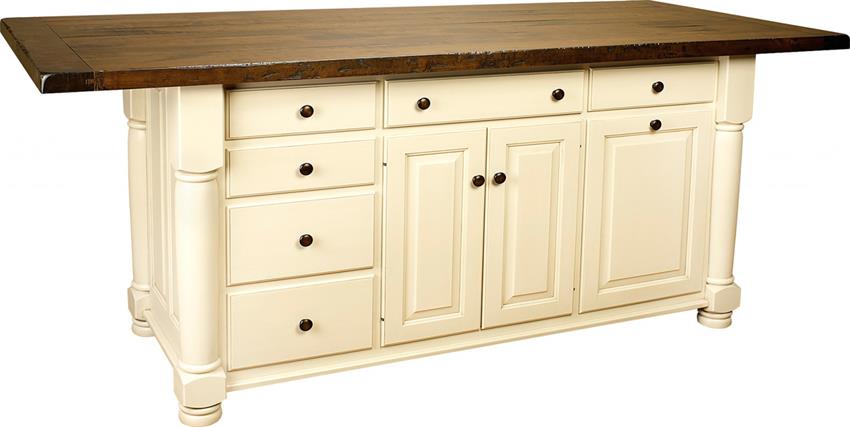 For Casual Dining
Getting cozy and comfortable in the kitchen is an added benefit of having a kitchen island. The Amish Mission Kitchen Island with Self Storing Extensions offers versatile seating options. Self-storing table extensions make it easy to host an intimate dinner or accommodate larger parties.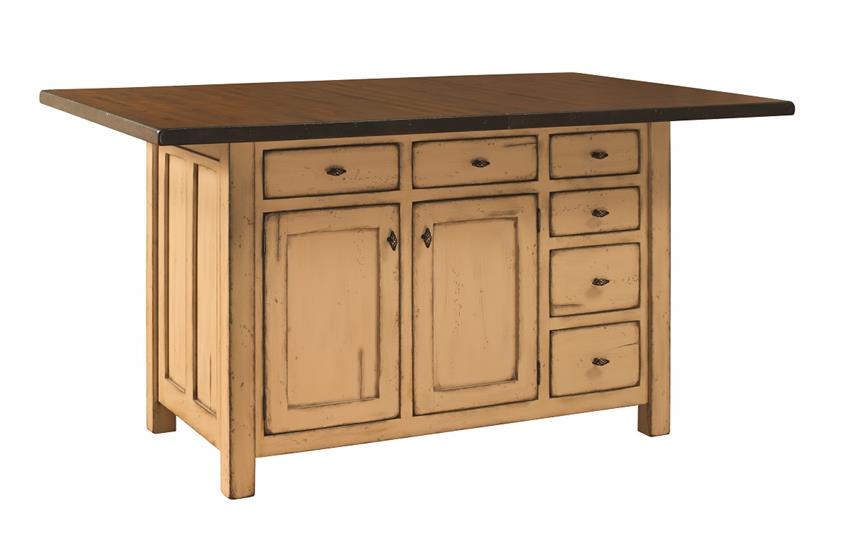 3. Preparing for Seating
If your kitchen island will be used to dine and entertain, or if the kids will make it their spot for studying, factor in room for each place setting to measure 24" to 30" wide and 14" to 16" deep.
The Stool Rules:
Allow at least 24″ for each seat.
A 12″ overhang on the island is ideal if including stools.
Saddle stools and swivel stools are popular choices with kitchen islands. Swivel stools are especially popular because they are easy to get in and out of.
The Amish Clifton Mission Backless Bar Stool and the Amish Kenwood Swivel Bar Stool make great seating options for kitchen islands.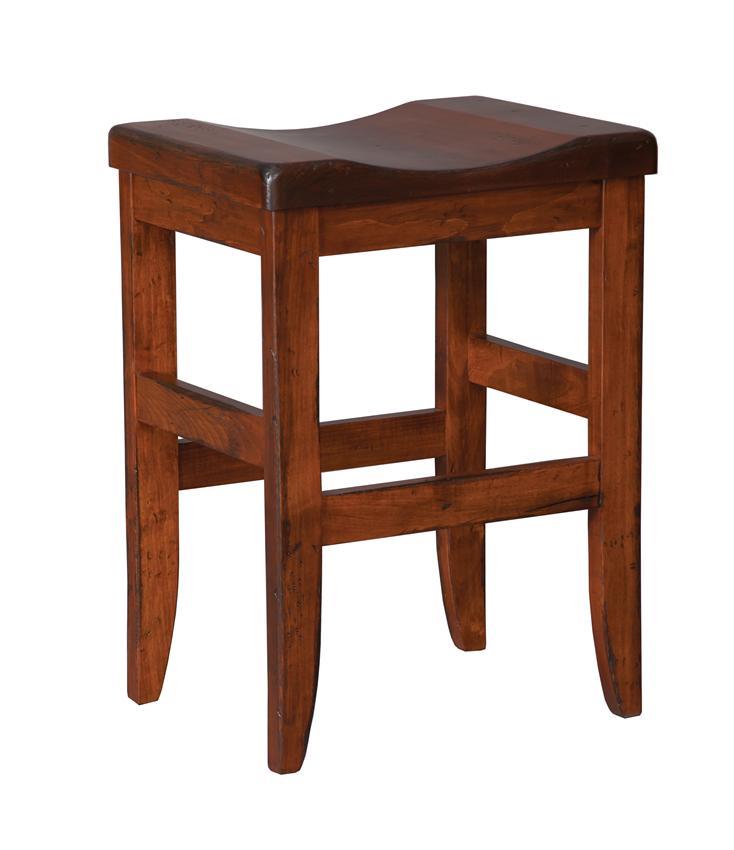 Amish Clifton Mission Backless Bar Stool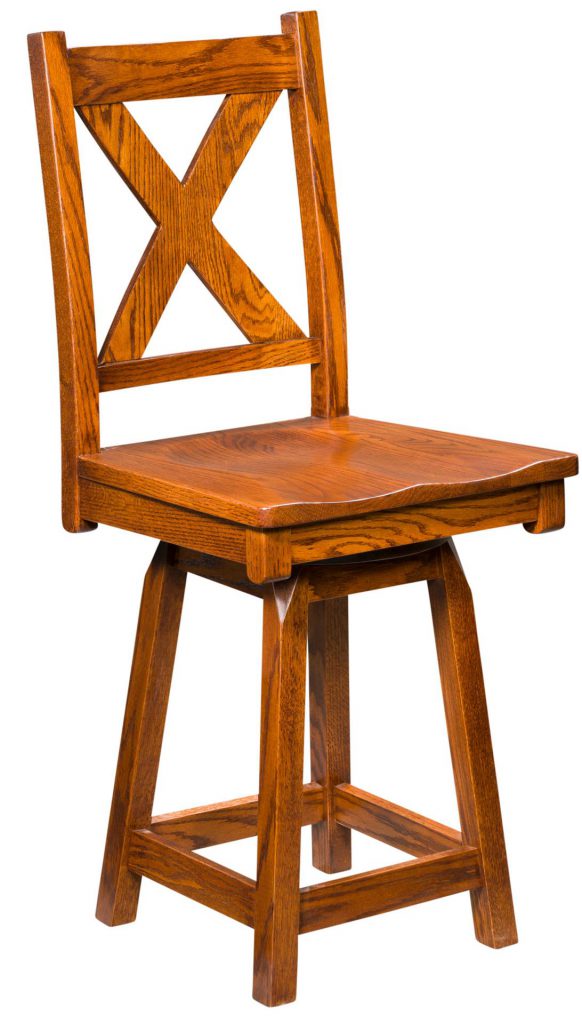 4. Organization Station
Make a list of what you plan to store in your island to make sure it has all the features and space you need.
The Amish Classic Mission Kitchen Island has built-in spaces for wine and wine glasses, along with wastebasket storage and three drawers, including a knife block drawer.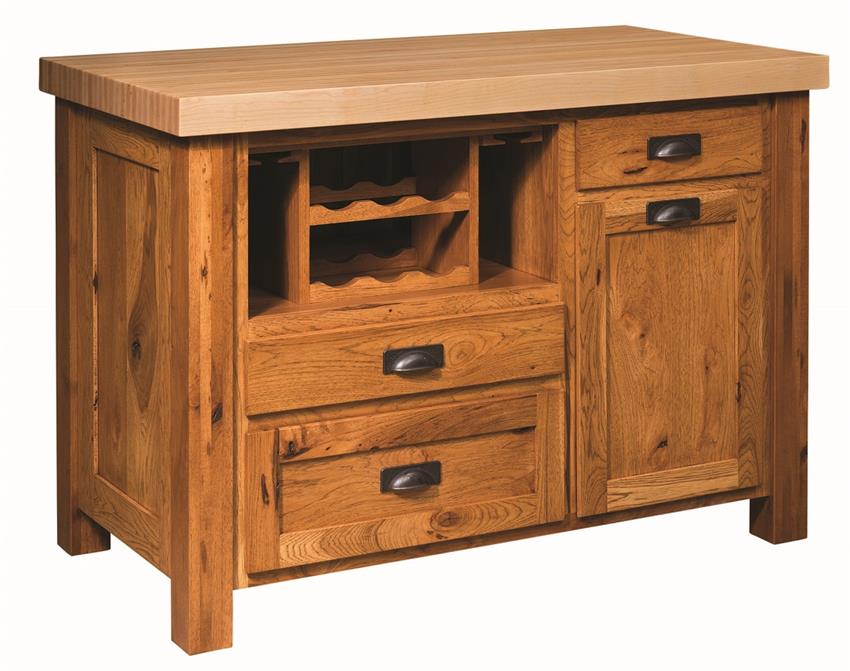 The Amish Challenger Live Edge Kitchen Island has ample cabinet and counter space. Store dining and kitchen supplies in its five drawers and two spacious cabinets. It is perfect for a devoted chef or baker.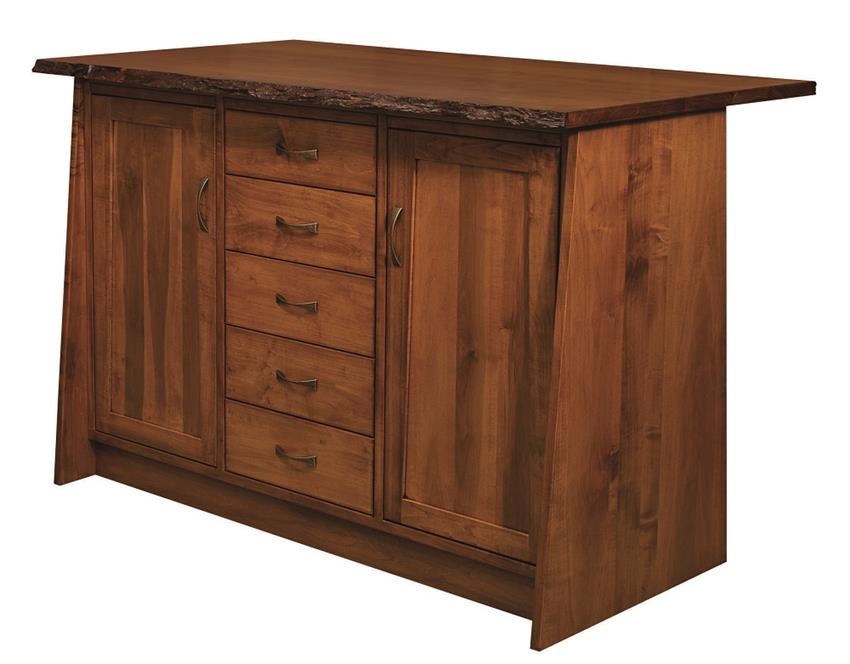 5. Furniture or Focal Point?
Decide on your kitchen island's style. Do you want it to be a focal point, or do you want it to blend in with your kitchen cabinets?
The French Country Kitchen Island catches the eye with a distressed finish.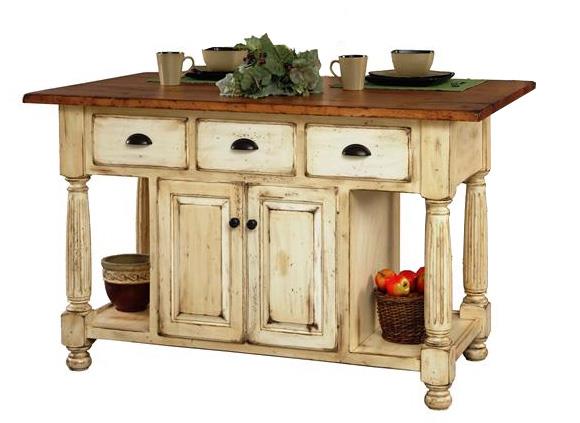 Bring home a custom kitchen island that's equipped with the features and style you want.