7 Eco-Friendly Indoor Items
A healthy home environment benefits those most important to you — your family. How does supporting the environment factor into your furniture selections?  You might be pleasantly surprised to find out some of the eco-friendly aspects of handcrafted Amish furniture that can serve you inside your home.
Nurture Your Natural Side
When it comes to furniture, a natural, pure product is best. Removing materials like plastic and particle board from your home gives a little hug to the environment. Replace them with organic, natural elements that won't emit such a high chemical content into the air you breathe.
Solid wood is a better choice as it offers a gentler option with fewer chemicals. In addition, solid wood Amish furniture is built to last for generations. It needs no replacement and will not end up flooding landfills with waste.
Crafted from hardwood sourced from a responsibly managed forest, the Amish Salisbury Mission Leg Dining Table adds a stunning natural element to your dining room.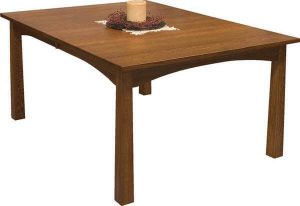 Pick a Plant Stand
Use some houseplants instead of air purifiers to help clean your indoor air. Let plants filter air from toxins within the home while offering a natural, decorative element to the room.
The Amish Geneva Plant Stand provides just the right display stand for your pretty plants. Peace lilies, English ivy and gerbera daisies are great toxin fighters.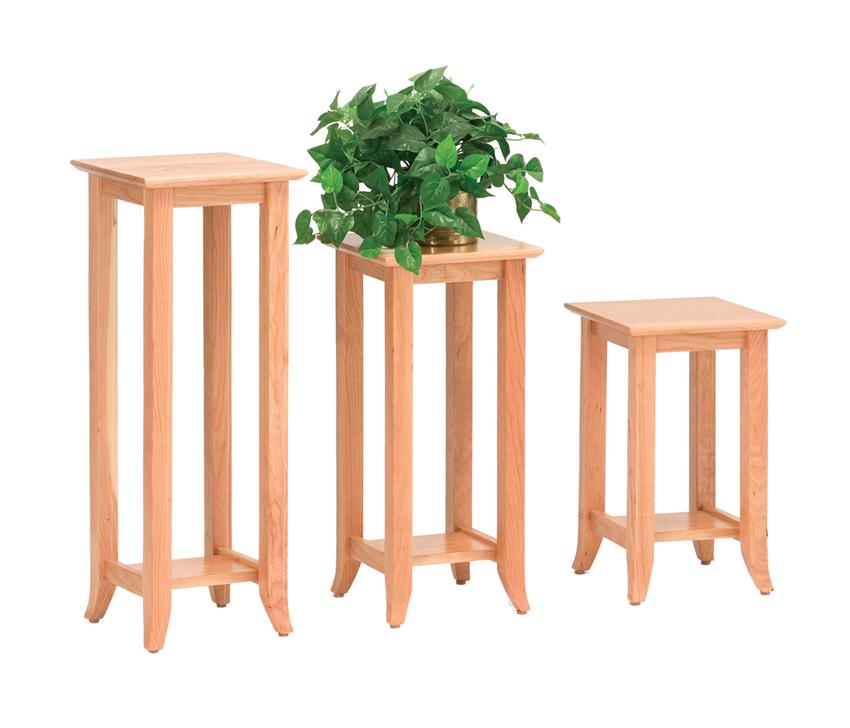 Live with Lyptus
Lyptus is a hybrid wood formed from two eucalyptus tree species. It is grown in Brazil in forests that uphold sustainable forestry standards, and is used by the Amish for its affordability and sustainability. Lyptus displays a closed grain and an attractive salmon color that will darken with age.
Our Amish Oasis Panel Bed is available in lyptus wood.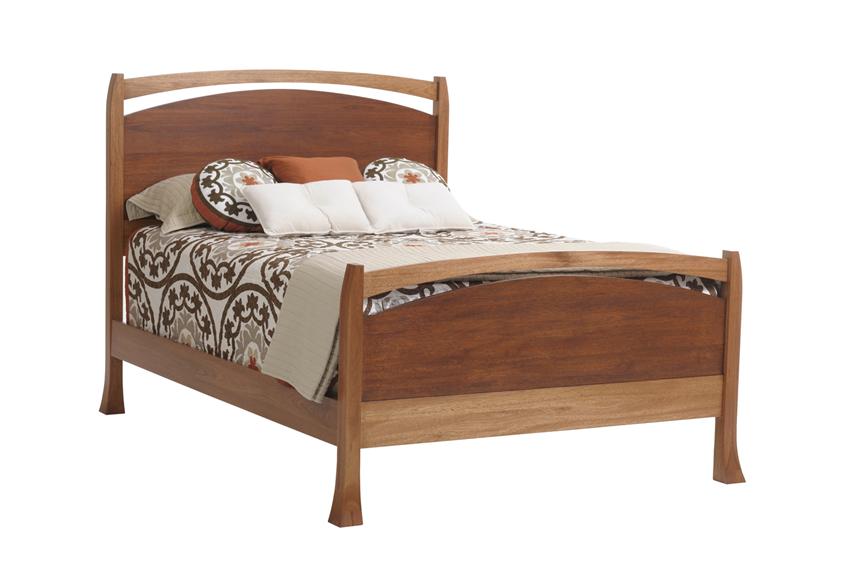 Look for Low VOC
VOC stands for volatile organic compound. It can be found in paint, household products, carpets and furniture.  Solid woods with low VOC are better for your home environment.
The DutchCrafters Amish Kids Twin Over Full Bunk Bed is available in soy based stain or water based paint. Soy is a rapidly renewable resource. These paints and stains have a low VOC content.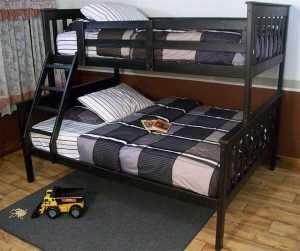 Rejoice in Reclaimed
Furniture that is fashioned from reclaimed wood embraces the eco-friendly vibe. Lumber is salvaged from century old barns and is recycled to create one of a kind pieces.  Sourced from old barns here in the United States, this wood helps to reduce the global footprint as it does not have to be transported very far and is saved from landfills.
You can see and almost feel the history built into the aged wood of the Amish Reclaimed Wood Ladderback Chair.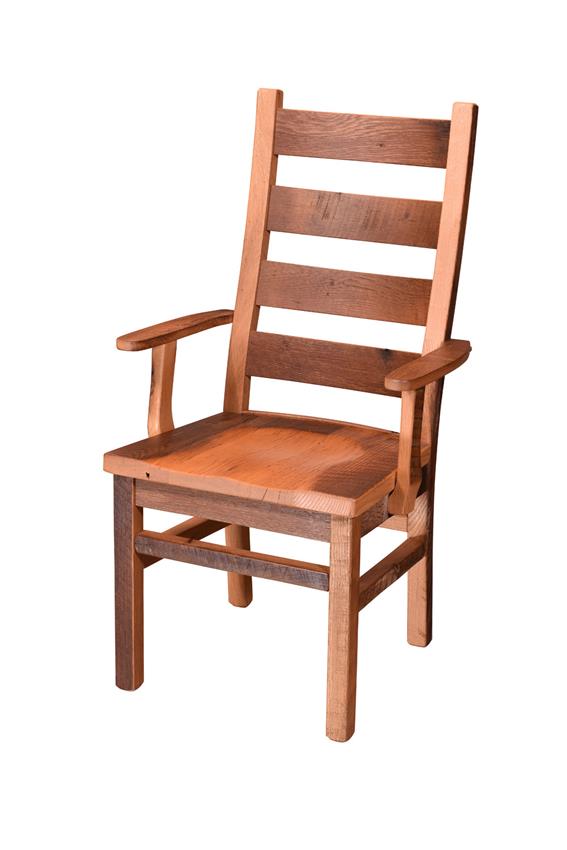 Unwind with Unwined Candles
The artisans behind this beautiful eco-friendly candle collection take recycled wine bottles, cut off the tops, smooth the edges, insert a woven cotton wick, and pour in all natural soy wax.
Enjoy the warm glow of Unwined Candles in any room. These eco-friendly candles provide over 80 hours of burn time.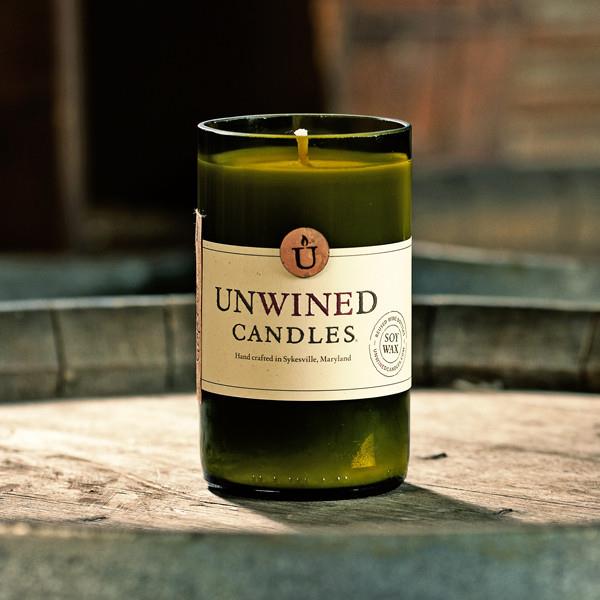 Make it Amazing with Milk Paint
A popular choice for antique restoration projects, milk paint is made from organic material that is non-toxic and environmentally safe. Milk paint is a popular choice for floors, walls, decks, and more.
Providing a natural authentic product, solid wood Amish furniture helps to create a healthy environment for the ones you hold dear.