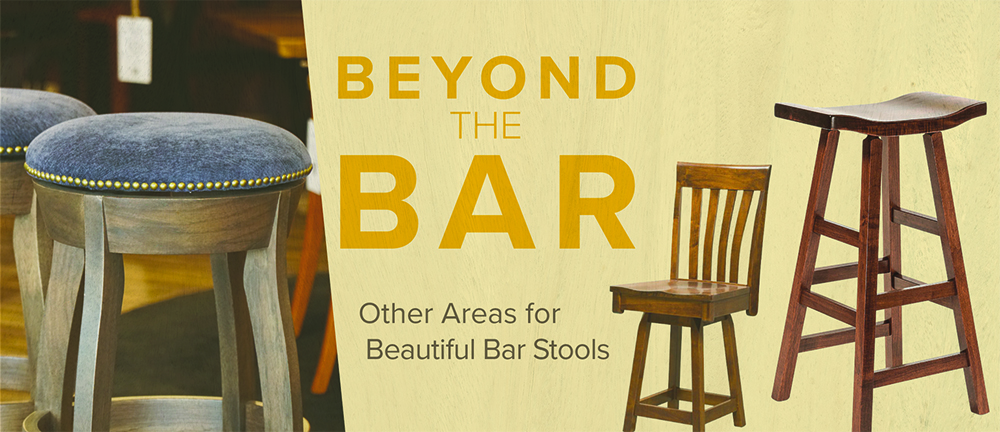 Beyond the Bar: Other Uses for Bar Stools
Bar stools aren't just for use at the bar anymore. These versatile pieces of furniture elevate the design of a room and add character with their styles, colors and textures.
Breaking Down Bar Stool Heights
Table Height: These are shorter stools that can provide alternatives to dining chairs.

Generally 16 to 23 inches tall.
The average person's feet will touch the ground.
Counter Height: Great for use at the kitchen bar or island.

Generally 24 to 26 inches tall.
Bar/Gathering Height: Use these stools at a bar height or gathering table.

Generally 28 to 30 inches tall.
Bar Stools in the Kitchen
Most popular in the kitchen, bar stools create casual seating and add decorative flair to the room.
Kitchen Counter
Add bar stools to the kitchen counter for an inviting place to sit. Watch the kids scramble up to do homework or enjoy an afternoon snack. They can also provide extra seating at big parties.
The Amish Napoleon French Country Bar Stool cultivates a contemporary twist on French Country charm for your elegant kitchen.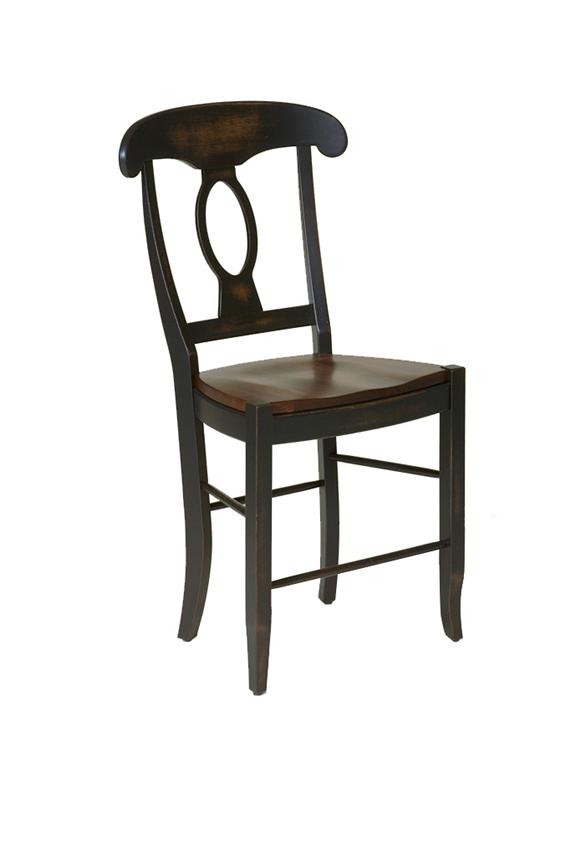 Kitchen Island
Delight in cozy, casual dinners at the kitchen island, or provide a stool for whoever is helping the cook prepare dinner.
The Amish Bellagio Bar Stool brings a contemporary look to your kitchen and can support both formal and informal occasions.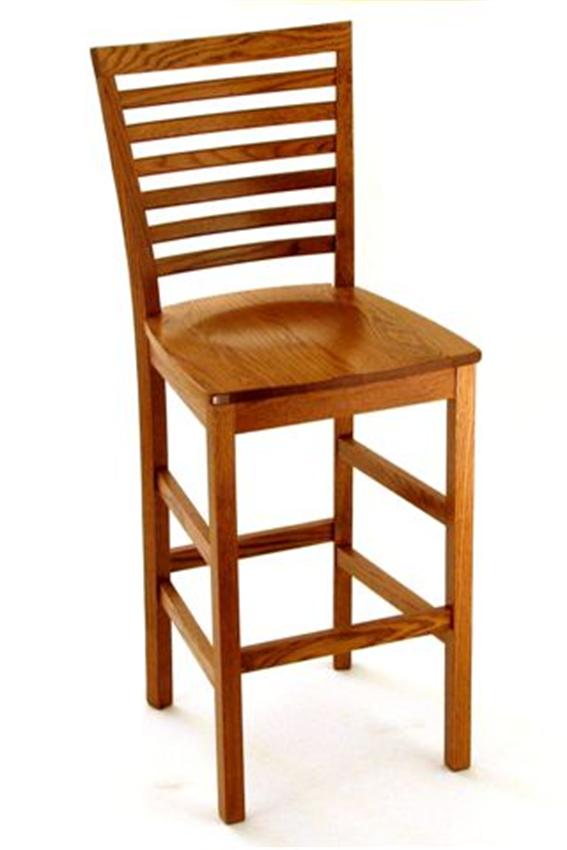 The Perfect Pub Table
Enjoy poker night, a rousing game of monopoly, or a pizza dinner with a few close friends with bar stools that provide stylish seating for social gatherings.
The Amish Shaker Barstool features a ladder back design that's simply beautiful in any room.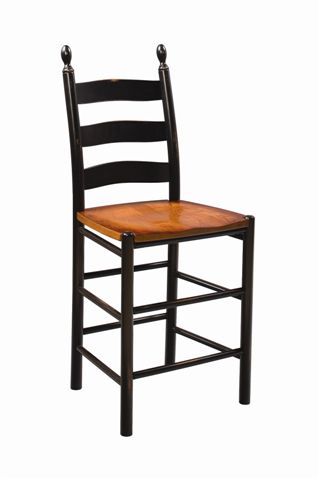 Bar Stools in Other Rooms
Consider adding bar stools to these other areas of your home for comfortable, easily portable seating options.
In the Bedroom
Place a bar stool in front of your dresser mirror and voilà: instant vanity!
The Amish Coby Stationary Bar Stool is small and easy to store. Enjoy getting ready for an evening out with superb seating.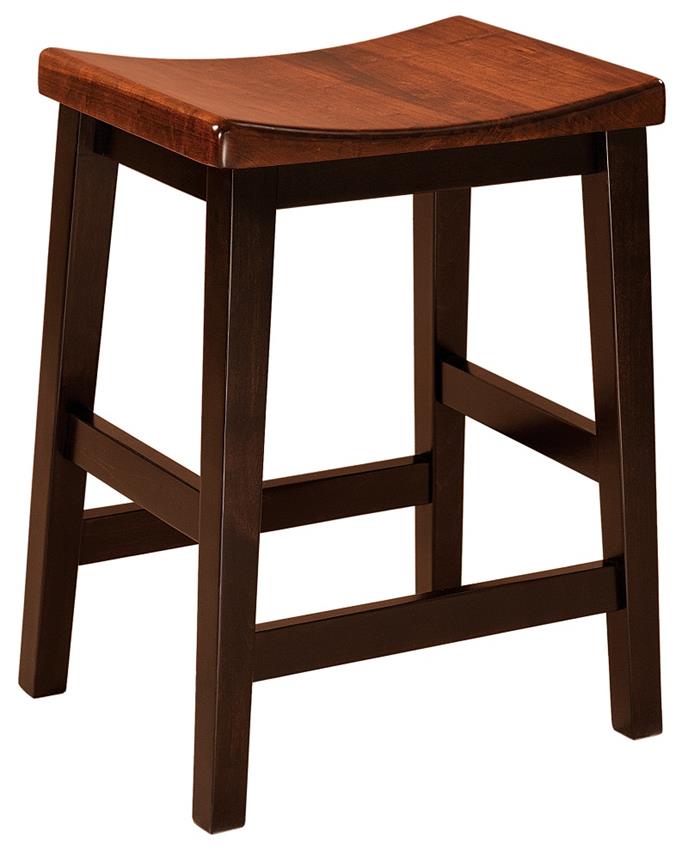 Get Gaming
Host spirited evenings with comfortable seating in your game room. Place bar stools around the pool table for players as they wait for their turn.
Casual seating options like the Amish Malibu Bar Stool will keep the good times going throughout the evening.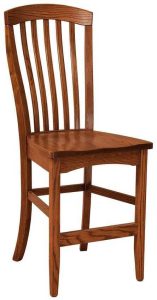 Chairs to Craft and Hobby In
Bar stools fit well in your creative space, offering just the right seating at sewing and crafting tables. Work on a quilt, sewing project or painting while sitting on a comfortable bar stool that allows you to move about easily.
The Amish Francois Swivel Barstool will fit perfectly at your drafting or crafting table.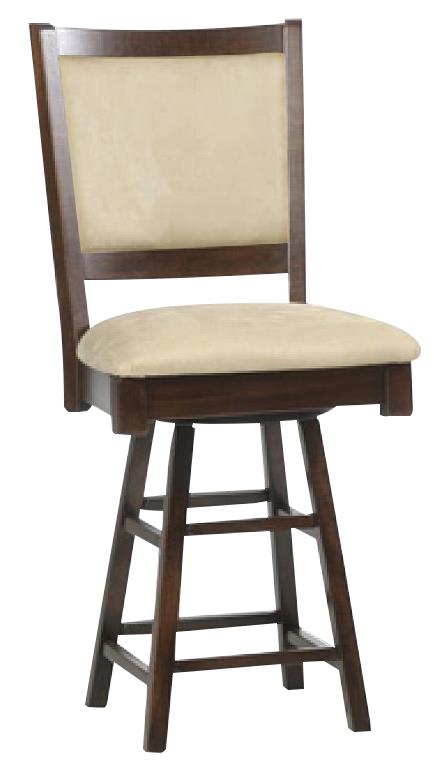 Outdoor Pool or Patio Seating
Supply your pool deck or enclosed patio with some bar stool selections perfect for relaxing. Create a place to kick back for morning coffee, lunch by the pool, or to watch the sunset with an evening drink.
The Amish Poly Talieson Pub Chairs features two environmentally friendly poly lumber bar stools that will cradle you in comfort.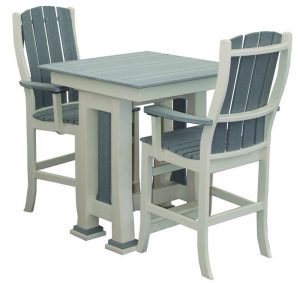 Amish made bar stools come in a variety of styles and custom designs. No matter the room, counter, or table height, we've got the bar stools you're looking for.