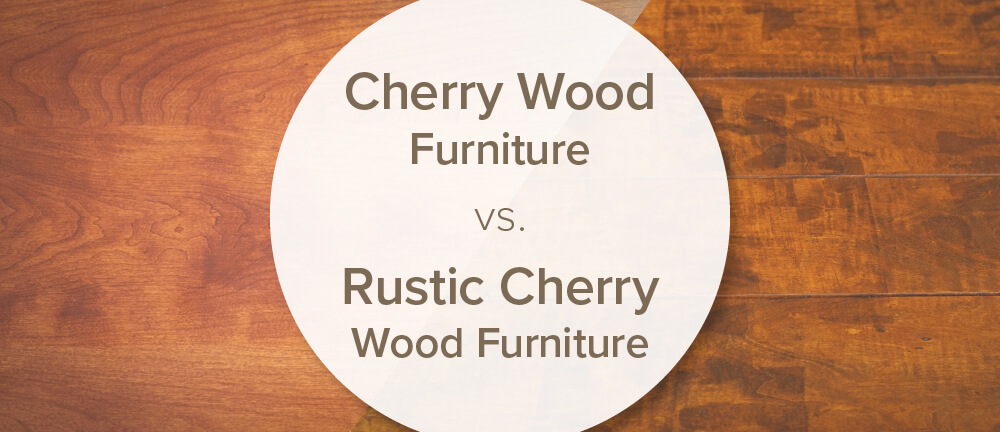 Cherry Wood Furniture vs. Rustic Cherry Wood Furniture
One's a little bit country, and the other well, is not. The other rocks a sophisticated solid wood that wears red well. In both instances we're talking cherry wood furniture, loved for its smooth grain, timeless look and elegant feel that can either wear a smooth finish or let loose with rustic fervor.
Would you like your cherry with a few knots on top? Or does the only cherry wood furniture that comes to mind for you look smooth and shiny?
Let's take a look at cherry wood furniture versus rustic cherry wood furniture.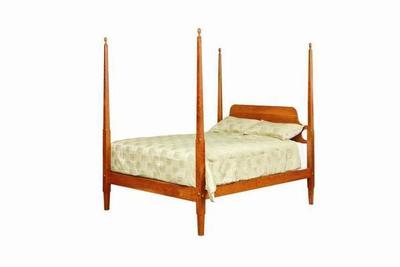 Cherry Wood Furniture: A Timeless Classic
I remember when my parents bought a new dining room table made of cherry wood. It had an oval shape with two leaves to extend it when we had parties. My mom bought a table pad for it and during party set up, I was in charge of putting on the pad and putting the table cloth over it. We were all to move very slowly around the cherry dining table and be careful not to breathe too heavily near it.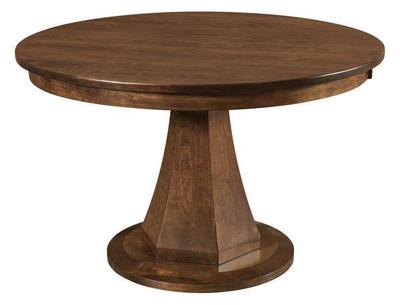 I'm exaggerating of course, although my mom seemed to have an eye on anyone working around that dining table. Cherry wood offers the durability you can trust and you really don't have to hold your breath around it. The strength is there right along with the beauty. It is true that cherry is one of the softer hardwoods when it is compared to others, but your cherry won't fail you in the strength department.

Characteristics of Cherry Wood Furniture
Cherry Wood Colors
A defining feature of all cherry wood is its darkening over time. When exposed to light, shades of cherry deepen to a rich reddish color. Both regular and rustic cherry are loved for this feature. Woodworkers love it because it's easy to work with. You'll find varying shades of blonde (sapwood) to reddish brown shades (heartwood) in all cherry wood, with colors varying from tree to tree.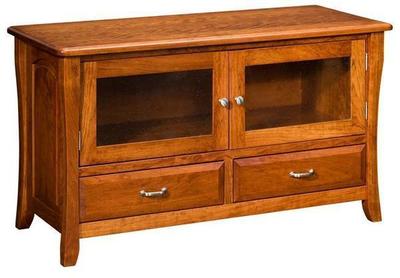 While cherry wood features red tones, the rich reds that are often seen are achieved more with the stain selection than by the wood alone. The darkening can make it difficult to match new cherry furniture to existing cherry furniture, so it is recommended to look for a stain color that complements the other furniture around it.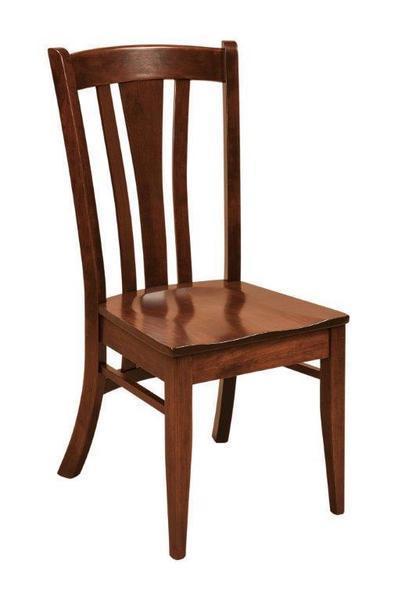 What Does Cherry Wood Look Like?
In addition to its colors, cherry wood furniture is loved for its wood grain. Cherry wood has a fine, straight grain with a smooth texture.
Starring right alongside cherry wood grain are some natural markings that include pith flecks (tracks left by worms that leave a little brownish streak), mineral deposits (small black flecks that show where sap was once stored) and a knot here or there. These are not as prominent in regular cherry wood as they are in rustic cherry.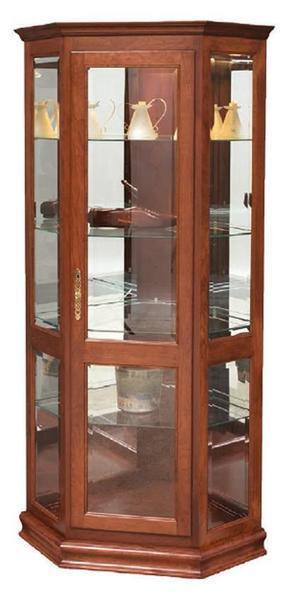 Is Cherry Wood Strong?
Cherry wood is a hardwood. It's considered one of the softer hardwoods, but it will go the distance. It's just recommended to keep in mind its softer nature and the fact that it might mark a bit more easily than other hardwoods.
Cherry wood rates 950 on the Janka Hardness Scale that measures the hardness of wood. To give you an idea of how good that is, cherry has a hardness rating that's just under walnut wood's 1010.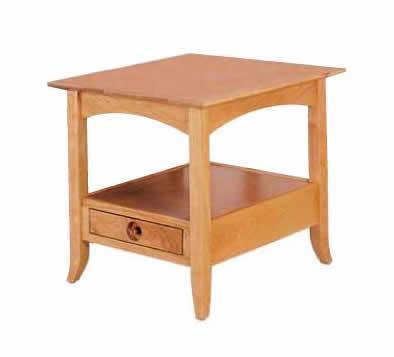 The colors, grain, and strength and durability all add up to an exquisite wood for furniture. Cherry looks stunning in a variety of stains, or it can stand in a natural finish that showcases its natural tones.
So what happens when you go rustic? What is rustic cherry wood?
Rustic Cherry Wood Furniture
Rustic cherry wood furniture simply put, is a less refined version of cherry wood. Same trees, same characteristics, but in rustic cherry, all the imperfections are turned up a notch. This means you might find more knots, grain variations and mineral streaks, small burls, gum pockets, flecks and sap wood in rustic cherry furniture. You'll see the colors, the natural darkening and the fine turnings and carvings of regular cherry; rustic cherry will just be wearing a more rugged, natural look.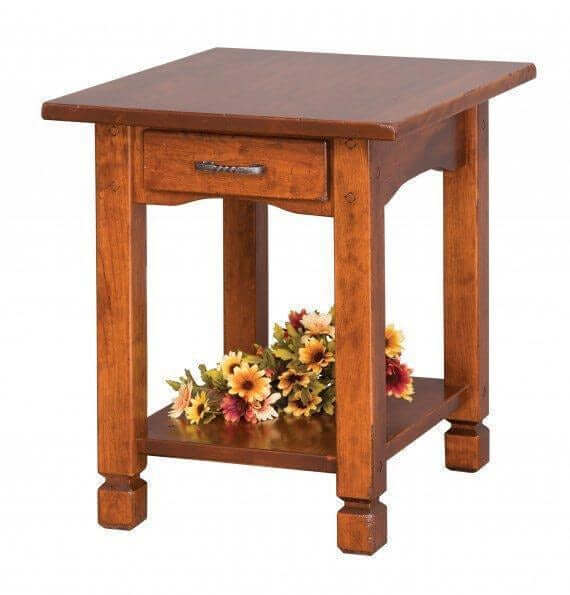 Open knots contribute to the rustic look and feel. They can be filled for those who like a little less natural rustic flair. The ruggedness of rustic cherry makes it a fine candidate for country, cabin and cottage style homes.
Rustic cherry colors include variations of white, brown and red and look great in rich stains or natural stains. Both regular cherry and rustic cherry are good candidates for distressing.
Rustic cherry wood costs a little less than regular cherry wood. This is because there's less waste with rustic cherry, since more of the imperfections like knots and burls are included.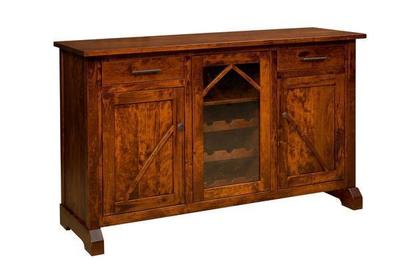 Shades of Cherry Wood
Cherry (regular cherry)– the classic, red toned smooth grained wood.
Rustic Cherry—features more imperfections including knots, mineral streaks, grain variations, sap wood, flecks and gum pockets.
3 Things that Make Cherry Wood (Regular or Rustic) a Favorite
The darkening and development of a rich, reddish patina.
It's easy to cut and shape into elaborate carvings and turnings, making it a favorite of woodworkers. It's also a good candidate for steam bending.
The unique colors and imperfections (when they do occur) make the piece one-of-a-kind.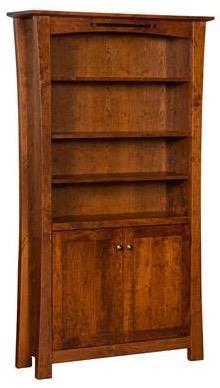 Top Tips for Cherry Wood Furniture
The top two tips for caring for cherry wood furniture are:
Be sure all parts of your cherry wood furniture are equally exposed to light for an even darkening.
Be mindful of heavy use that could mark or dent your cherry furniture.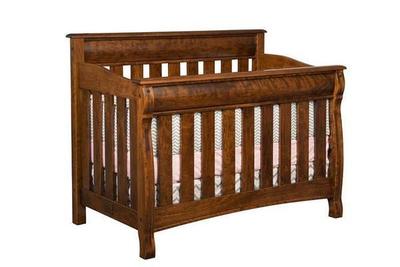 Which do you like better, cherry wood furniture or rustic cherry wood furniture?