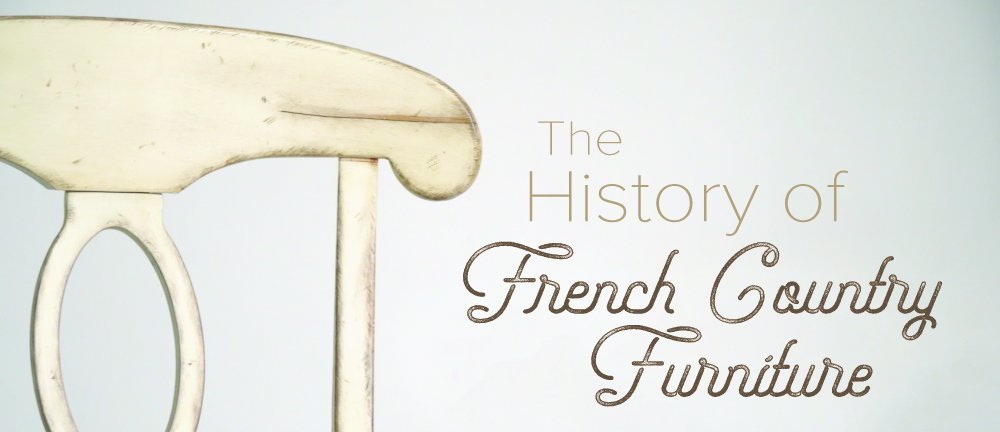 The History of French Country Furniture
The Birth of French Country Furniture
During the 1600s, King Louis the XIV of France was on a mission. He was determined that France would become a style leader revered by all and embarked on renovating the Palace of Versailles. Only the best were employed to create, design and build for what was to be the most luxurious palace ever seen.
As time went by, the masses fell in love with the lavish stylings of the palace and wanted to emulate the same style in their own country homes. Since they could not afford furnishings on the same level as the palace, they began to develop a style that supported everyday living yet exhibited a sophisticated look. Hence, the French country style was born. The development of this "country French" look took place during the 18th century.
What is French Country Furniture?
French country furniture values fine craftsmanship and comfort that supports daily living. The look is sophisticated yet relaxed.
Blending of old and new
Unique mix of fancy with simple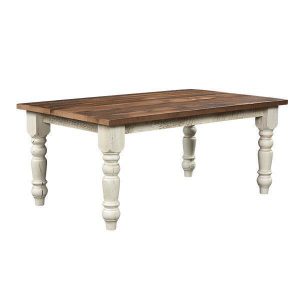 This Reclaimed Wood Farmhouse Table blends fancy turned legs with a simple reclaimed top.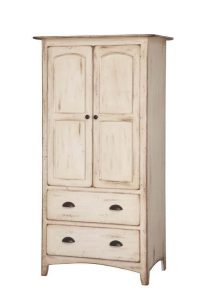 French country bedrooms love armoires and the Amish Concord Armoire makes a lovely fit for storage.
Flowing lines add visual interest
Gives off a rustic charm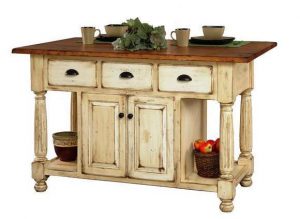 You can just feel a relaxed air coming from the elegant yet rustic French Country Kitchen Island.
Furniture is useful and comfortable and supports daily living
Simply elegant and right at home in the country
French Country Finishes
French country furniture loves distressing. This is a blending of old and new, so furniture that looks like it has some history is welcome in a French country style room. Broken in and imperfect around the edges gives French country a warm, welcoming appeal. With the popularity of distressing, it's easy to add French country charm to furniture pieces in any room.
Other French country accents include decorative chandeliers, shapely mirrors, and large wall clocks.
The Amish Homestead Cheval Mirror would make a lovely accessory in a French country bedroom.
We like this lovely DIY project for 5 Minute French Country Lavender Pots from Follow the Yellow Brick Home to add a lovely French country touch.
Some French Country Furniture Favorites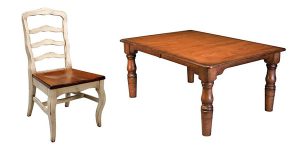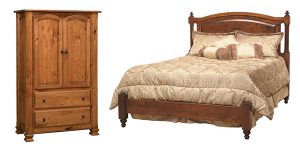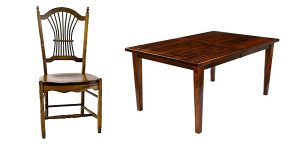 The Amish Ohio Sheaf Back Dining Room Chair with the Fresno Amish Plank Rustic Dining Table.
French country furniture and décor is a fun style to play with as it allows you to make each room unique with your favorite blending of old and new, fancy and simple.