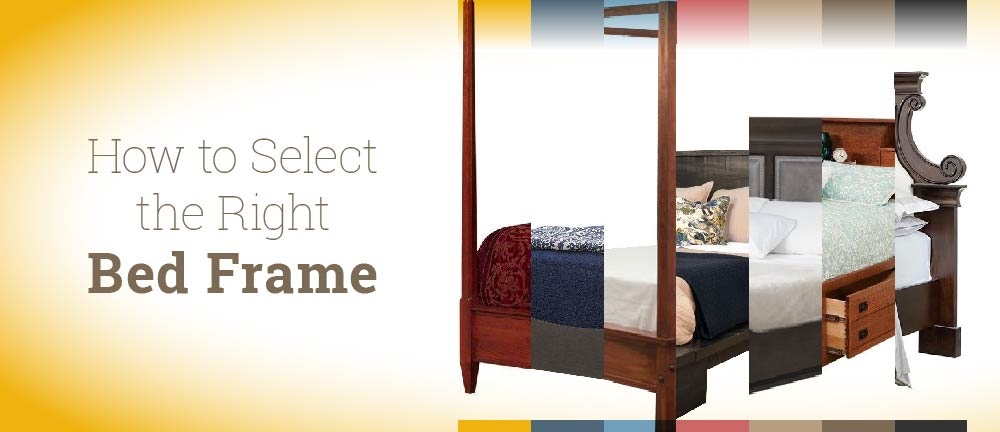 How to Select the Right Bed Frame
A bed frame provides the foundation for any bedroom. It's the anchor that pulls all your bedroom furniture together.
When choosing the a bed frame, consider the following:
The size of your mattress: What size mattress are you most comfortable on?
The size of your bedroom: Select a bed frame in proportion to the room size.
The height and bulk of the bed frame: Elaborate bed frames may require higher ceilings to accommodate them.
Your style: What look are you going for?
Storage needs: Do you need a bed frame with built-in storage?
Your budget: Get the most bed for your budget.
A wide variety of bed frames are available today making it easy to enhance your style and maximize your space while keeping you comfortable. Let's take a look at bed frame types and their characteristics.
Canopy Bed
A canopy bed creates a romantic atmosphere. It can either be fully curtained or draped with fabric for effect. Closing the curtains provides privacy while you sleep and can help keep out drafts. Changing out the fabric on a canopy will give your room a fresh look.
The Amish Modern Shaker Canopy Bed has simple, solid wood crossbeams that connect.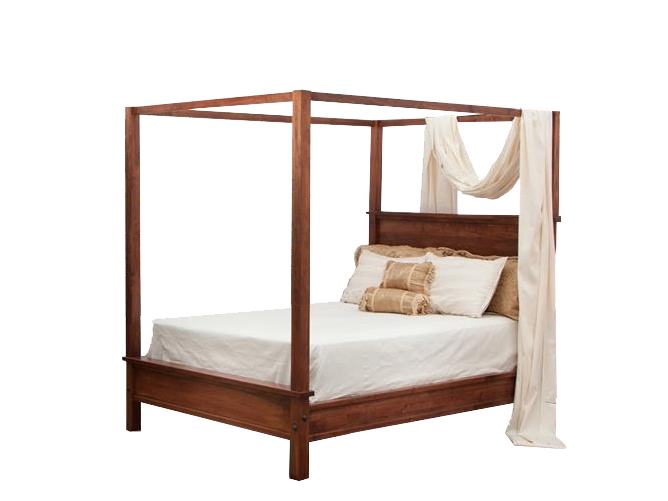 Four Poster Bed
The four poster bed rests well in a traditional setting. The posts add a sense of drama to the room and can be decorative or plain.
The Amish Fur Elise Rolling Pin Bed features elegant finials that draw attention.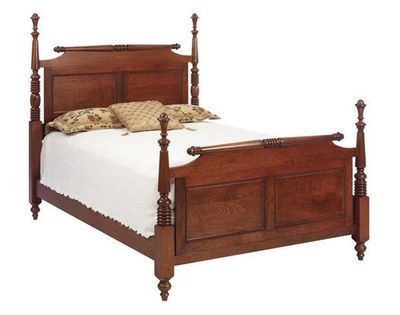 French Style Bed
With ornate carved details in the headboard, French style bed frames are romantic and offer back support if you like to read before bed time.
The Amish Sunbury Bed is elegant and refined with its gentle curves.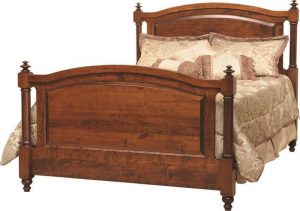 Sleigh Bed
A sleigh bed is defined by a gently curving headboard and footboard that resembles the shape of a sleigh. These beds are cozy for sitting up to read in. They can be either solid wood or upholstered.
The Amish Chippewa Sleigh Bed features the quintessential sleigh bed design.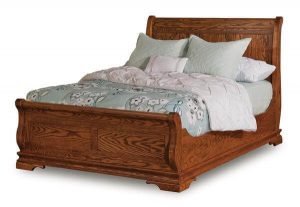 Upholstered Bed
An upholstered bed has a headboard with cushioned upholstery that's ideal for reading in bed. Match an upholstered bed with your personal style by choosing your favorite fabric to dress it in.
The Amish Albany Squared Upholstered Bed is plush and welcoming.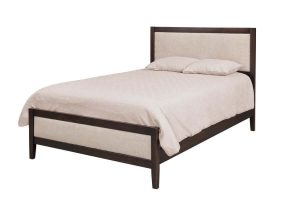 Platform Bed
A very popular choice, the platform bed consists of a low solid platform with a mattress on top. There may not be a headboard or footboard, and a box spring is not needed. The simple, clean lines of the platform bed make it a great fit for modern and contemporary bedroom furniture sets. The platform bed fits well in smaller spaces and the simple look contributes to a tidy-looking bedroom.
The Ruff Sawn Haverford Platform Bed is simple and cozy, with clean lines and a contemporary appeal.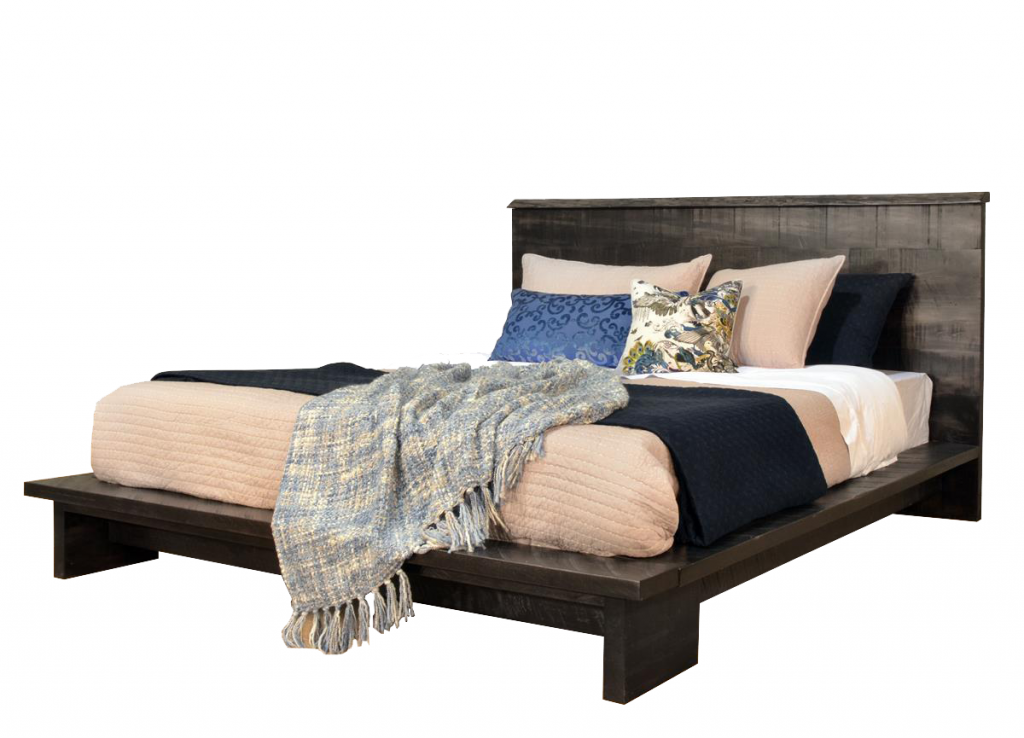 Storage Bed
This multi-functional bed, also known as a captain's bed, features a platform style with built-in storage drawers. Some storage bed styles have bedside tables built into the sides or include bookshelves. This bed style functions well in small spaces and provides extra storage.
The Amish Modern Platform Storage Bed provides ample storage while saving space.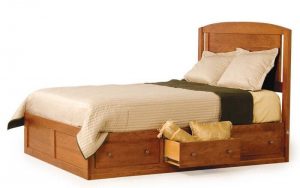 Day Bed
With metal or wood framing only three sides, day beds perform double duty by functioning as a bed at night and seating during the day. They are great for loft spaces, studio apartments, and guest rooms.
The Amish Sleigh Day Bed is cozy for both sleeping and sitting.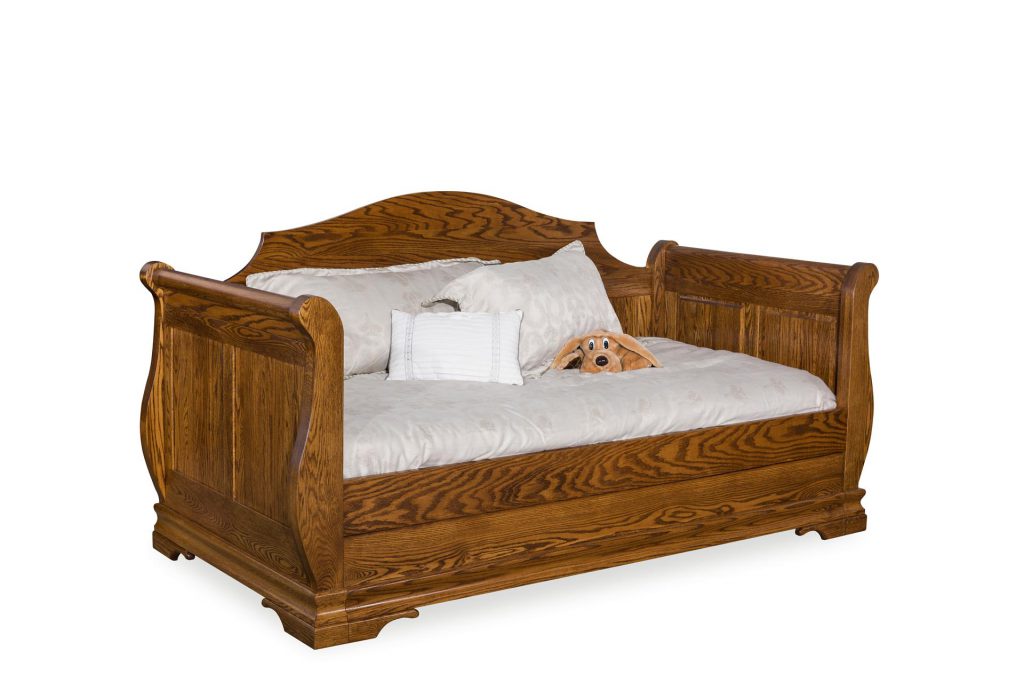 Low Post Bed
Low post beds have corner posts that don't exceed the height of the headboard or footboard. Posts are usually topped with a decorative finial. This bed frame style is versatile and blends with many bedroom styles.
The Amish Hamilton Post Bed is simple, stylish, and quite versatile.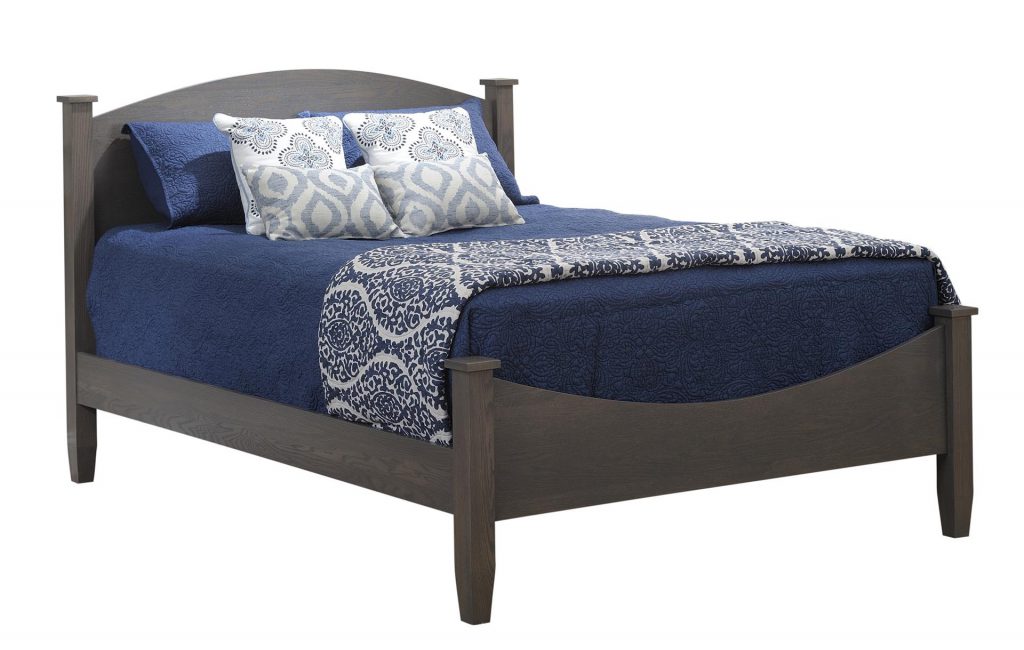 It's easy to find the perfect bed frame to fit your needs with Amish furniture offering custom options. Our wide variety of bed frames are multi-functional and contribute style, storage, and comfort to your bedroom furniture collection.