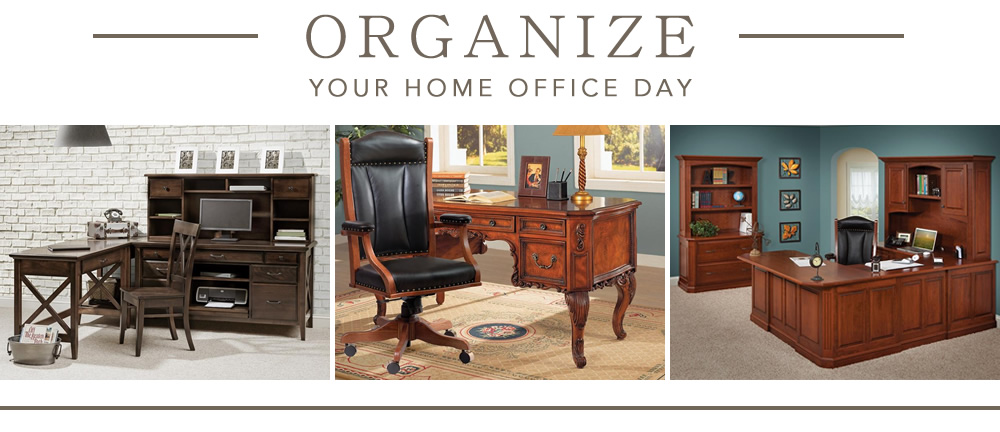 Organize your Home Office Day
March 14 is Organize your Home Office Day, and we're getting in the clutter-free spirit. These days, 1-in-4 American households has some type of home office. Whether you're self-employed or work from home on the weekends, we know it can be hard to keep your work space tidy. Use today as the perfect opportunity to organize it. Decrease what is unnecessary and increase your productivity with these helpful tips.
Out with the Old
Begin your office makeover by clearing out piled up paperwork. Shred documents with personal information and recycle the rest. If something has not been used in months, make sure that it gets tossed out. You'll be surprised by how big of a difference this makes.
Once you've cleared the clutter, survey your supplies. This includes any equipment that has collected dust. Finish the purge with desktop decorations. If it's creating clutter, it needs to go.
In with the New
Once you've freed your space of unnecessary items, including furniture, reward yourself with an office refresh. Reinvent your workspace with furniture that will help you stay organized.
We recommend our Modern Newport Large Computer Credenza for a complete office makeover. Take out the guesswork with spaces designated for all of your tasks.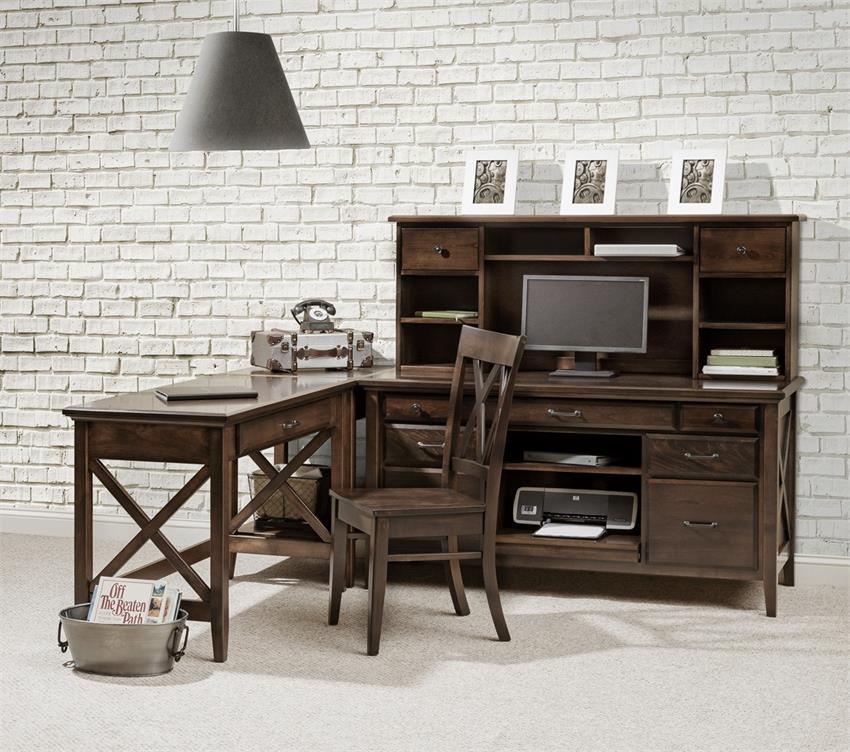 Roll with It
If you're not ready to take a big leap, a small change like a new filing system can make a world of difference. Better yet, a filing cabinet on wheels makes staying organized that much easier. Work on filing in the morning and push your cabinet underneath your desk once you're finished.
The Amish Omni Rolling File Cabinet paired with the Omni Desk brings neatness to this clutter-free workspace.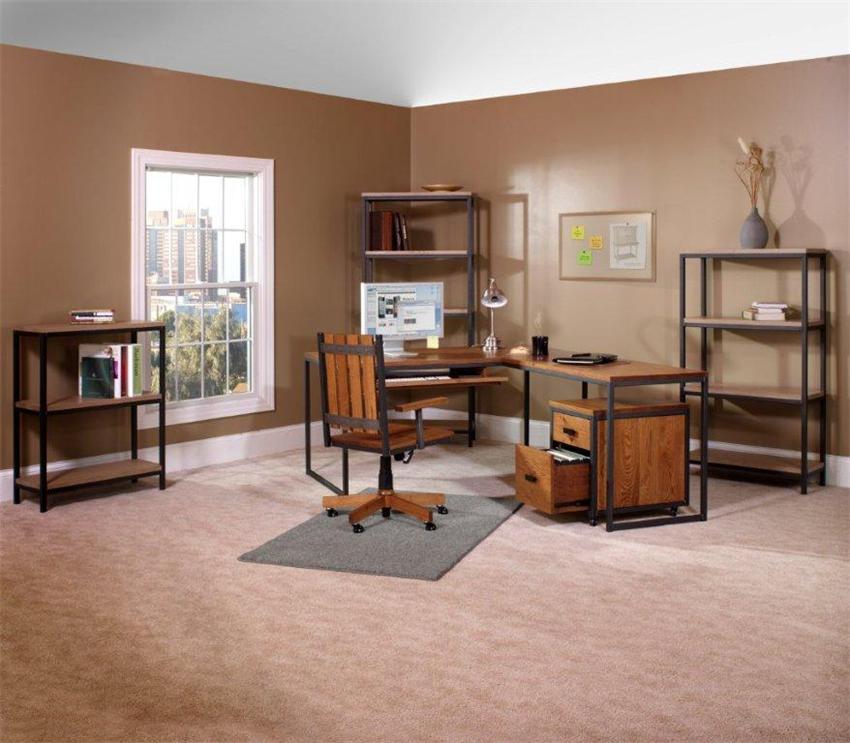 Another idea is to go for a rolling desk chair. As you'll learn with our next tip, designating zones in your workspace is key to staying organized. Our Amish Upholstered Executive Office Chair allows you to move to different areas of your workspace with ease.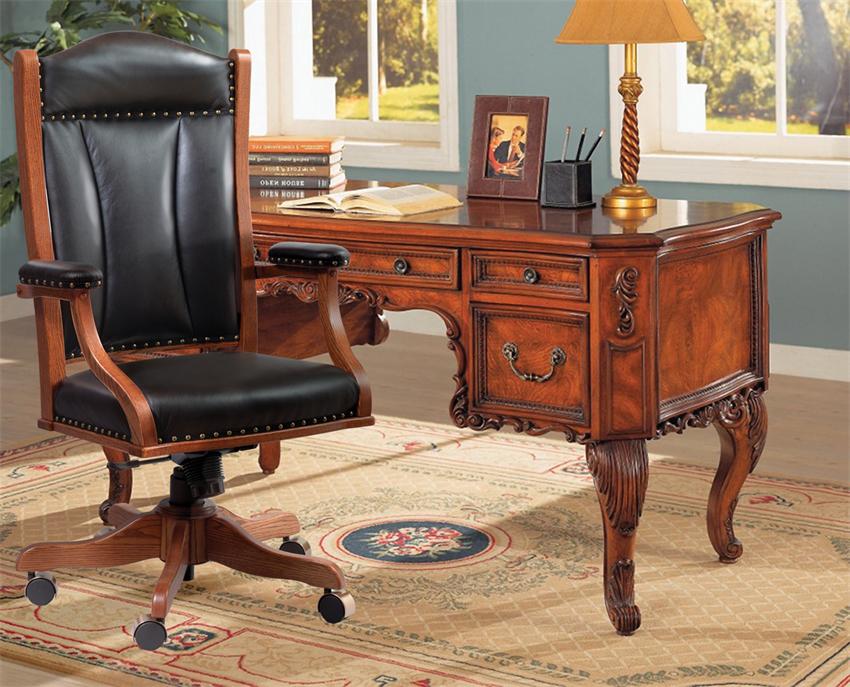 Prevent Zoning Out
Create zones in your home office to make sure you stay on track. Sort new paperwork and older documents that you still need to look at into two piles. Keep the piles organized in a letter holder.
Further organize your office by dividing your workspace into two zones. The first zone should be dedicated entirely to computer work. This is where you spend most of the time getting things done.
The second zone is for (you guessed it!) work that does not involve your computer. From sorting through documents to signing papers and stamping envelopes, this is a keyboard-free zone.
The configuration of our Amish Buckingham U Shaped Desk makes for an ideal workstation. Keep your computer or laptop on one side and designate the other for non-computer-related tasks. Stay effortlessly organized with this convenient design.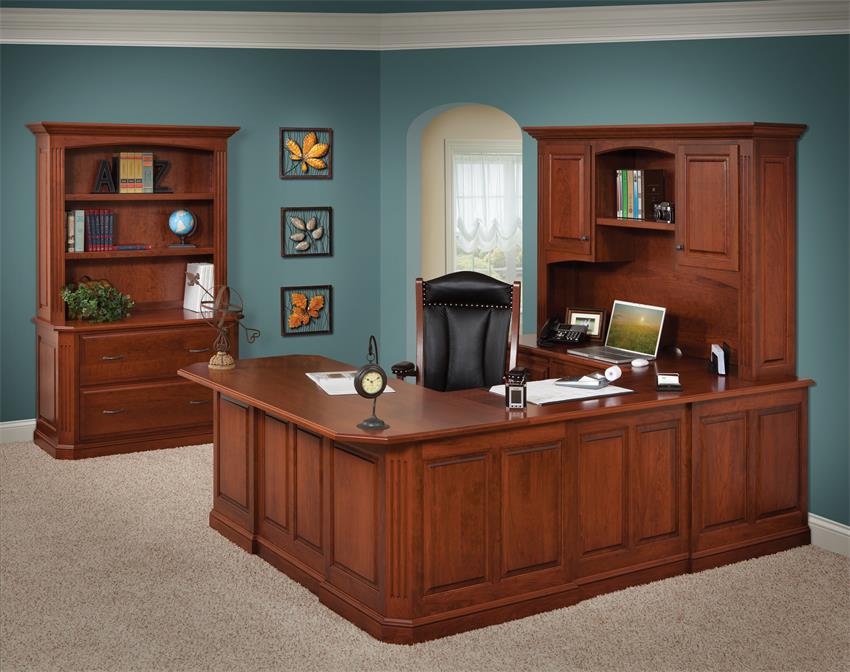 From purging paperwork to creating zones in your workspace, staying organized is easy with these simple ideas. You will find you are more productive when your home office is free of clutter and full of functionality.