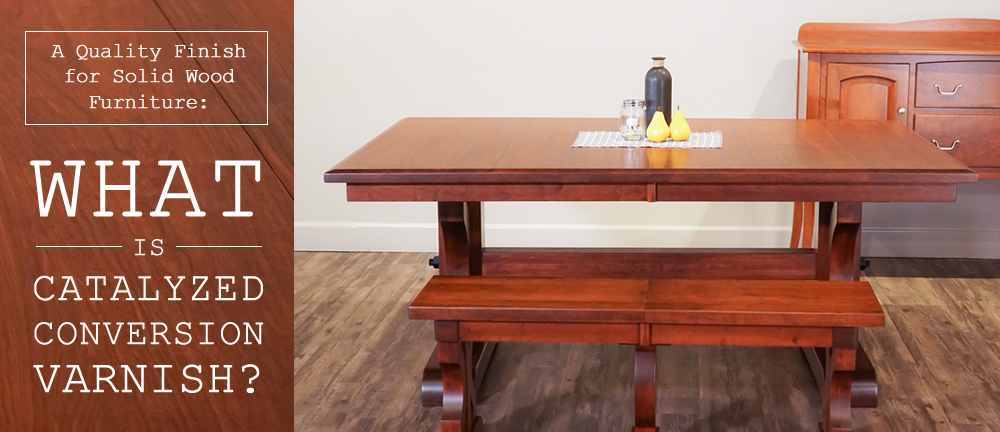 A Quality Finish For Solid Wood Furniture: What Is Catalyzed Conversion Varnish?
We've heard it straight from our Amish craftsmen–finish either makes a product or breaks a product.
When it comes to the finish on your solid wood furniture, nothing's more important than a quality finish that's applied correctly. The standard finish for our Amish furniture is a catalyzed conversion varnish applied over the finish color. We use it because simply put…..it's the best.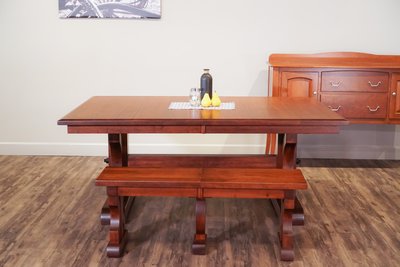 What Is Catalyzed Conversion Varnish?
The varnish that's applied over the finish color is there to help protect your wood furniture. Catalyzed conversion varnish basically consists of two parts, the finish liquid and a hardener (called the catalyst) that gets mixed in right before it's applied. It's fast drying and is considered the golden standard for varnish.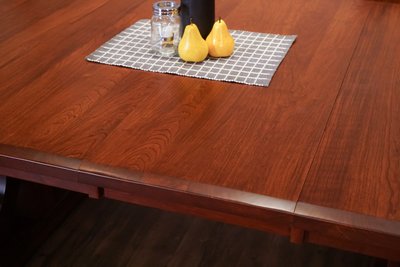 Benefits of Catalyzed Conversion Varnish
Contributes to more durable furniture.
Hardens rapidly and has a shorter dry time.
Adds resistance against scratches, heat and moisture
Protects the color and texture of the wood.
Catalyzed Conversion Varnish vs. Lacquer
CCV is more durable and more elastic, which is better for the natural movement of the wood.
CCV requires fewer coats and has a shorter dry time.
Lacquer is a single element finish with no hardener mixed in. It has a lower solid content and requires additional applications. It is softer and more susceptible to damage.
CCV costs more than lacquer.
Catalyzed conversion varnish must be applied by a professional. In addition to application, just the right mixing procedure is important so the varnish hardens properly.
The First 30 Days
Just a friendly reminder that it can take up to 30 days for the finish to fully cure (harden), and we recommend being gentle with your new wood furniture during that period.
The Finish Process for Amish Made Furniture
Furniture is sanded at the woodshop.
Furniture is shrink wrapped to protect from dust and is sent to the finish shop.
Stain is applied and rubbed in by hand.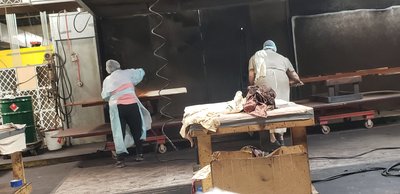 Furniture spends time in oven area for drying.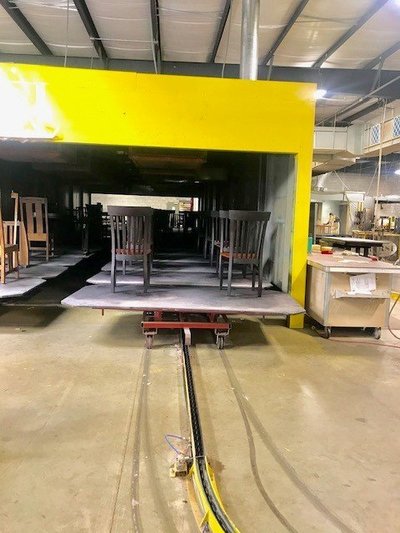 Furniture dries in a designated heated area.
Furniture is scheduled to be delivered to you.
Insider Tip: When selecting the varnish for your DutchCrafters Amish Furniture, a standard varnish means a catalyzed conversion varnish. Some furniture selections may list "Semi-Gloss Varnish" which means standard or "Matte Varnish" which means a low sheen.
Protective varnish for your solid wood furniture is so important. We encourage you to contact a Furniture Specialist with any questions. The DutchCrafters How to Care for Solid Wood Furniture Video goes over important tips for when your new Amish furniture comes home.