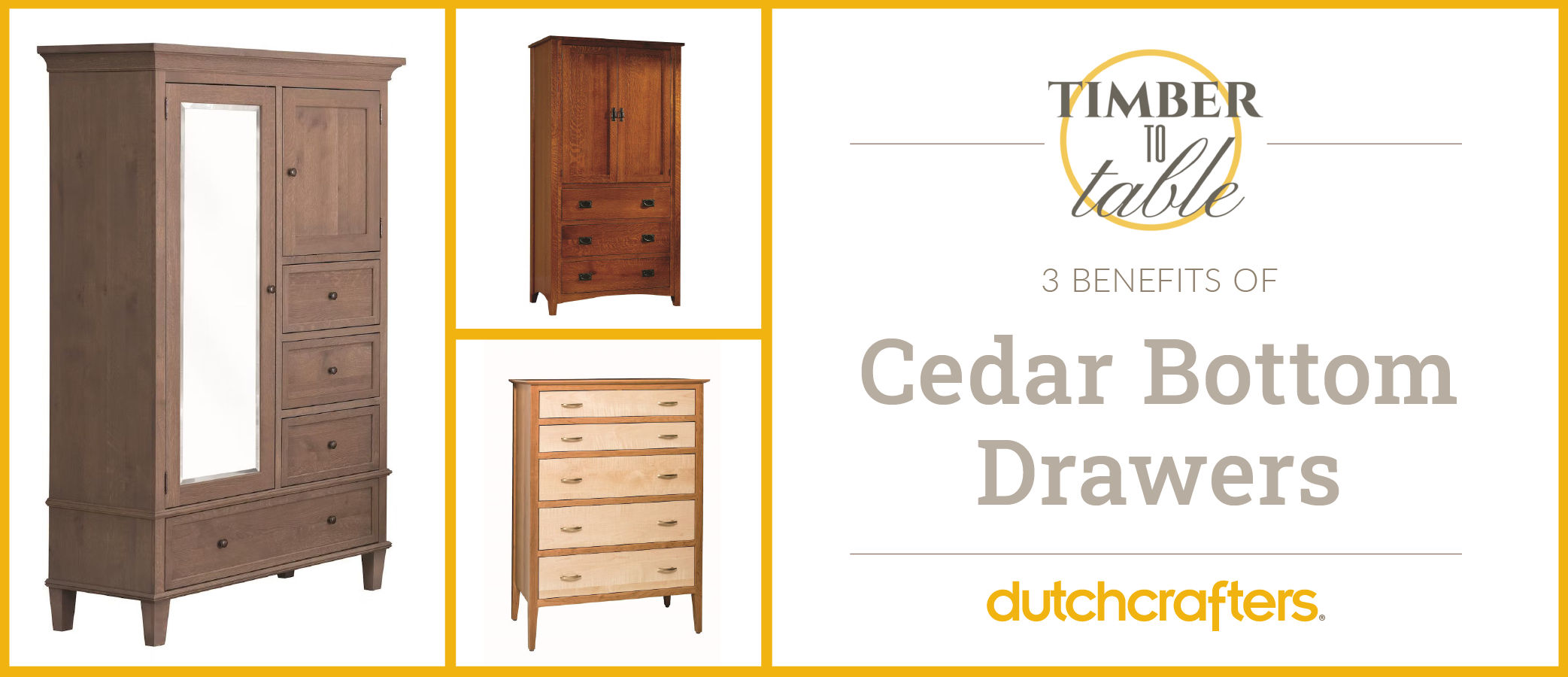 3 Benefits of Cedar Bottom Drawers
One small, yet quite popular customization our Amish woodworkers offer that makes a big difference is the addition of cedar drawer bottoms. Amish craftsmen are used to crafting features into wood furniture that make it more durable, functional and beautiful. Cedar bottoms for drawers are one of those little features that work tirelessly behind the scenes to make a difference. So what do they bring to a drawer? How do they make your experience using your furniture even better?
Here are three main benefits of cedar bottom drawers.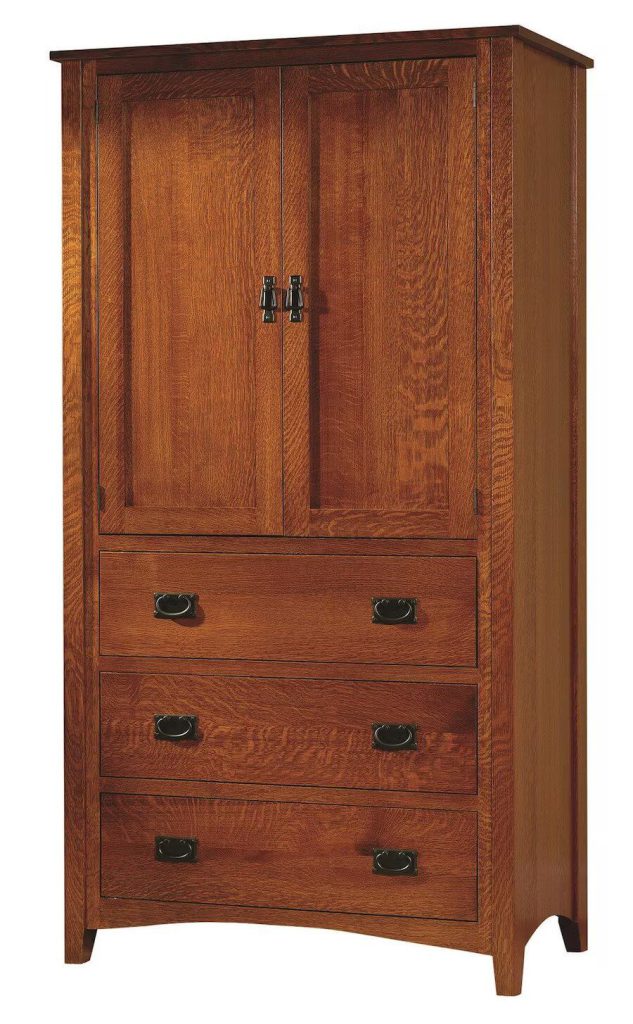 They provide protection.
Cedar drawer bottoms from Amish country are of course, made with solid cedar wood. Characteristics of cedar include the presence of a natural oil that moths and other pests don't like. The scent confuses them and drives them off, thereby helping protect the contents of the drawer. Store fine linens, precious articles of clothing and other cherished heirlooms inside a drawer with a cedar bottom and relax knowing they are safer inside.
In addition to repelling bugs, cedar wood acts as a natural humidifier. It contributes to removing moisture from the air, helping to keep contents of the drawer clean, fresh and protected from mildew. It is ideal for humid climates where mold and mildew can more readily develop.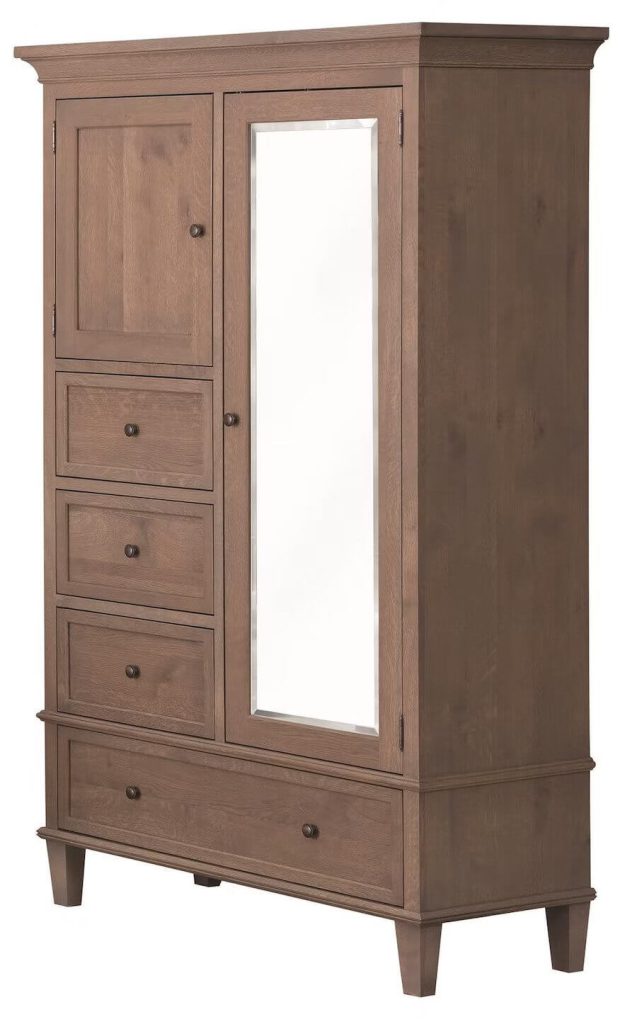 They offer a fresh cedar scent.
There's nothing quite like opening a wood chest or dresser drawer and catching the fresh scent of authentic cedar wood. Aromatic cedar gives off a distinct scent, and while the bugs don't like it and will evacuate the premises, it's a pleasing scent to many. The scent of aromatic red cedar indicates true cedar and brings a natural element inside the house.
It displays beautiful colors.
Cedar displays unique reddish brown hues that match its vibrant scent. Cedar folds in rich reds among the brown tones, making cedar a wood that's pretty easily distinguishable between its color and its scent. Using cedar drawer bottoms adds these lovely shades that sit beneath the contents of the drawer, peeking through each time you open it.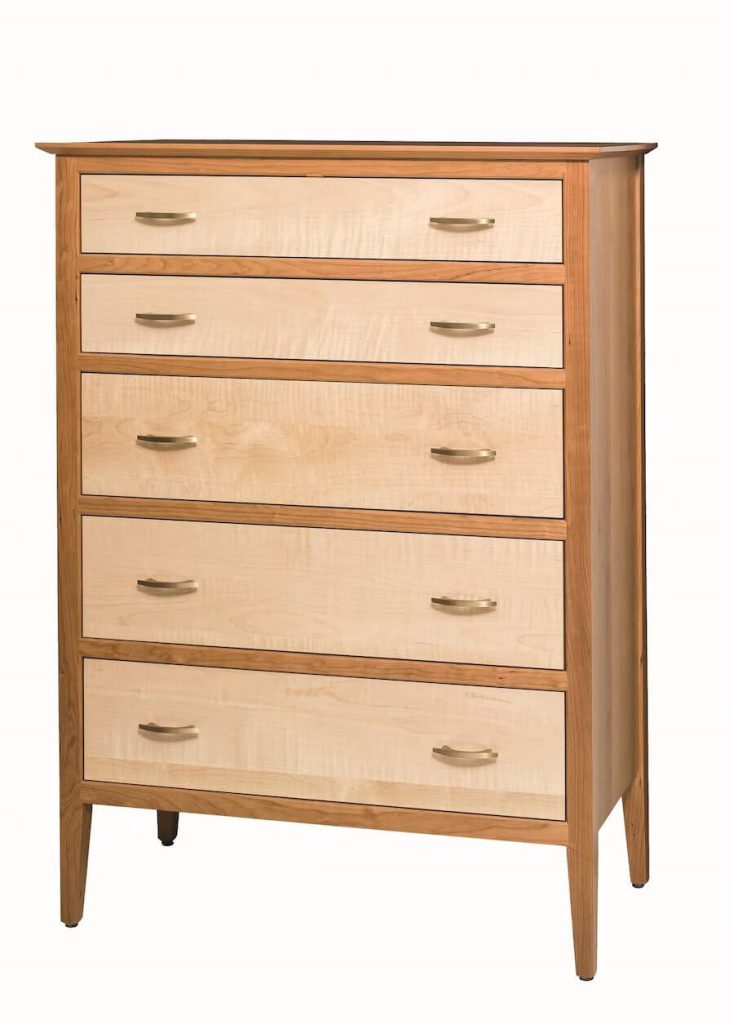 Cedar is a strong and stable wood that makes for a durable drawer bottom. Added protection combined with fresh scent makes it a popular upgrade for custom Amish furniture. Offered on many of our bedroom storage pieces, solid cedar bottoms can be added to the drawer to enhance its performance even more. Be sure to consider this little feature when shopping for bedroom storage as it brings these added benefits.