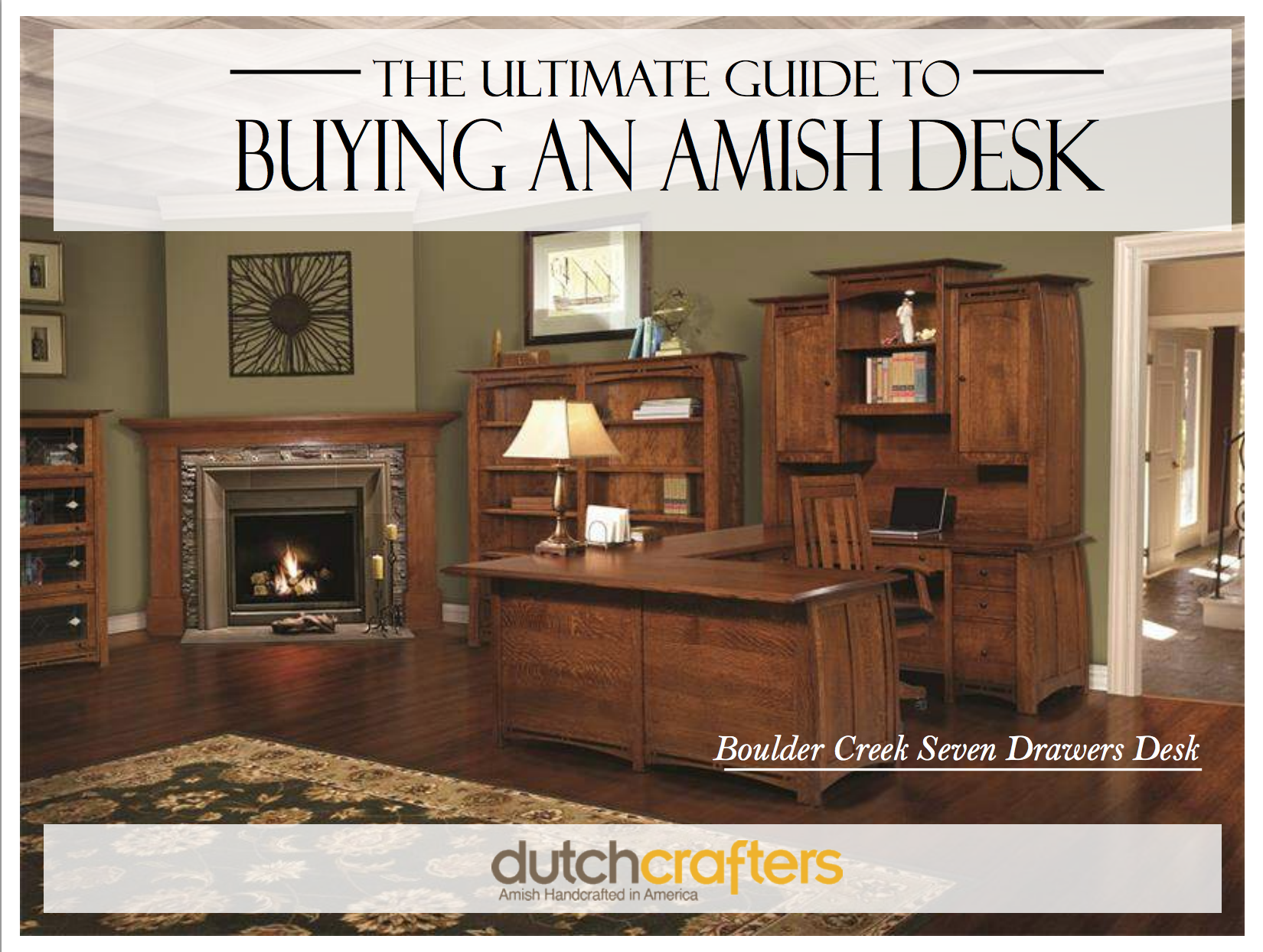 8 Office Desks That'll Get YOUR Job Done
A practical office desk that allows for an efficient workflow is essential for any businessperson, head of household, student or serious crafter. Bonus points awarded for an office or home office desk that looks just as good as it works.
Amish desks make good on offering not only exquisite style, but solutions for different work spaces. With them being custom made, there are a number of features woodworkers create that you won't find in other desks. From executive desks that impress to writing desks that create special areas to work, to secretary and roll top desks that close up works in progress, there's an Amish desk for every situation from offices to working from home.
Click through for our guide to buying an office desk that's built for YOUR workload.