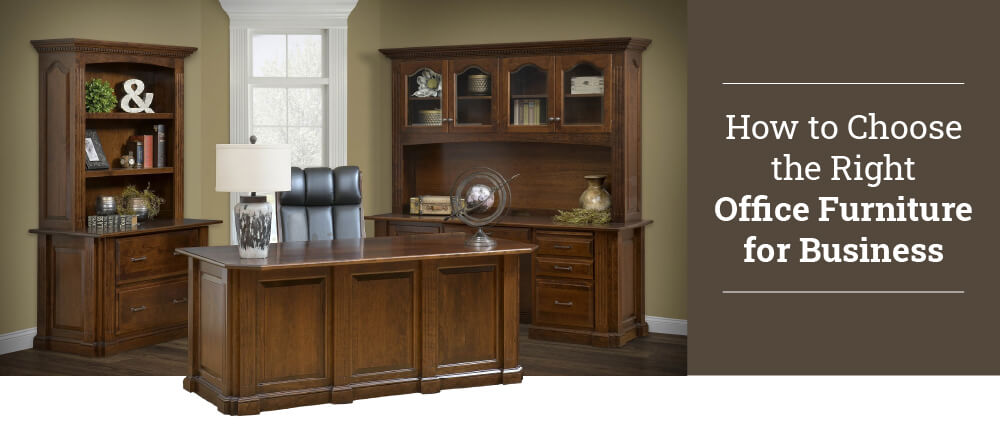 How to Choose the Right Office Furniture for Business
When you're looking for office furniture to create the most efficient, productive and stylish office possible, there are important factors to consider. This handy guide offers questions to ask and suggestions for what to look for in order to choose the right office furniture for your business.
Begin With Your Budget
Know what budget you're working with before you begin office furniture shopping so you can plan accordingly. Once you know your budget, be sure to keep three things in mind going forward:
Avoid impulse buys.
Consider how often furniture will be used and if it will stand up to long term use.
Choose timeless pieces over trendy for the best value long term.
Assess Office Furniture Needs
What are the needs of your office? Make a list of your basic office needs to help you decide on the furniture and accessories that will best fulfill office functions.
Keep the following questions in mind as you create your list:
What type of atmosphere are you trying to create?
How will your space be used? Are you creating an open casual area or rows of cubicles?
Will you need a waiting room? Consider side tables and seating for a waiting room.
Will your office space be shared? Take a partner's needs into account.
Will employees be sitting for long periods? Sitting long hours calls for supportive chairs and desks.
Are you looking for executive desks or smaller models? Consider desk sizes and styles.
How much storage will you need?
Will you arrange furniture by team or department? Placing leaders with their team promotes team building.
Quality Office Furniture
Quality office furniture should look stylish while being supportive and comfortable enough to be used for many hours per day. The best office furniture with the most benefit should adhere to the following:
Be both flexible and functional.
Work for you providing comfort, storage and multiple functions or a combination of these traits.
Able to move it easily and rearrange as need arises.
Be durable and long lasting.
Adjust to fit the user.
The Ergonomic Effect
Ergonomic designs keep employees comfy and supported throughout their work day. Furniture that has an ergonomic effect is efficient and comfortable and supports the flow of the work environment with ease. Ergonomic chairs promote good posture and offer support, helping to reduce stress.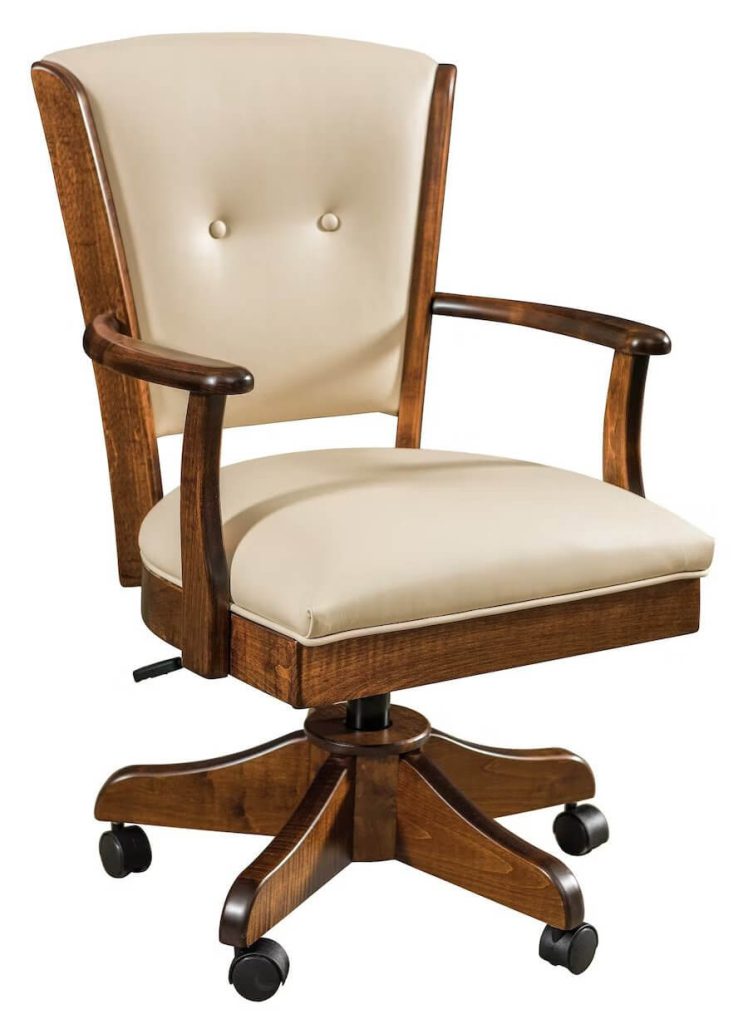 Benefits include:
Increased comfort levels
Decrease in absences
Higher productivity
Office Furniture Essentials
Let's look at the main office furniture items needed to support your busy offices while meeting comfort and function factors.
Desks
The best desks are efficient and durable and make space for the technology being used. Look for desks to accommodate wires and cords efficiently with built in grommets and cord holes. Look for strong desk tops with ample storage options. Don't forget to choose models that offer adequate leg room.
Chairs
The biggest concern with office chairs is comfort. Invest in chairs that offer lumbar support, good armrests and adjustable seats. Chairs should not be too big and should be easy to use and move if needed. Look for models with wheels for quicker movement.
Storage
Look for file cabinets, credenzas, bookcases and desks with hutches to help keep your office neat and organized. Consider locking features to keep your records secure. Don't forget about adding shelves to make use of vertical wall space in smaller offices.
More Office Furniture Tips to Consider
Scale
Be sure to select office furniture that is proportionate to your workspace. Don't let oversized pieces eat up available space. Be sure to know the layout of your office before selecting office furniture, noting window dimensions and the locations of doorways and outlets.
Style
What style are you going for? Contemporary? Traditional? Perhaps a mixture of the two? Try to keep your style choice consistent throughout the office. Remember:
Furniture that contributes to the beauty of the office can support a positive mood, ease stress and inspire productivity.
Control clutter for a clean office.
Invest in good lighting.
Select calming colors that are neutral and won't distract.
Minimal décor is better for productivity.
Office furniture and design can spark creativity and motivate staff to their highest potential with the right layout and furniture to support them. Choosing office furniture that's comfortable, durable and stylish contributes to an effective, focused work environment.