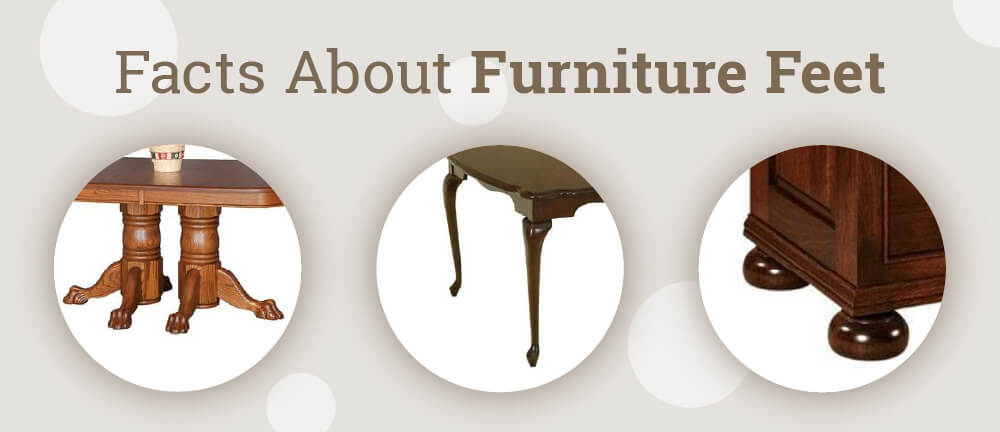 Facts About Furniture Feet
Furniture feet come in all shapes and styles. The feet of chairs and tables have often reflected different style periods throughout history. Different parts of the world developed their own furniture styles and over time influenced each other, bringing furniture feet through different phases that saw them wearing buns, balls and even claws.
What facts can we share about furniture feet? Well, different feet developed at different times, and here we share some of the most popular furniture foot styles and the time periods they were popular. Often, furniture feet can help date an antique and determine what time period it came from.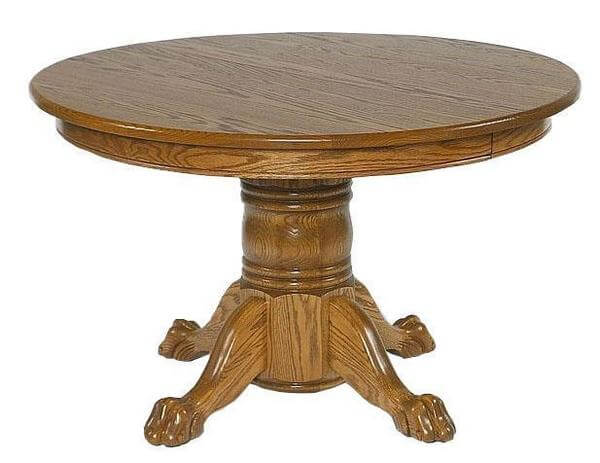 Types of Furniture Feet
Arrow
The arrow foot adds a plain tapered cylindrical shape. It's a plain look and the tapered cylinder is often separated from the leg by a turned ring. It became popular during the 18th century and can often be found on Windsor chairs.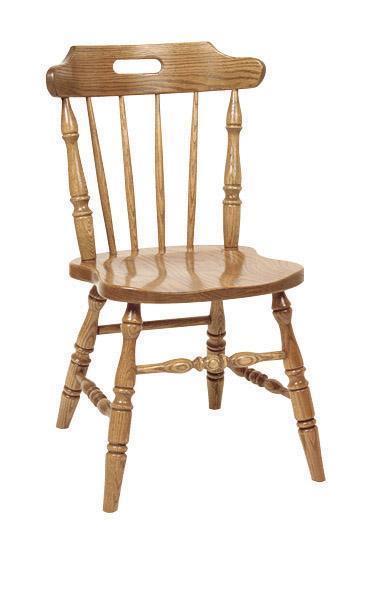 Ball
One of the earliest furniture foot styles is the ball foot. It's basic and round, yet its shape adds a bit of frill to a piece. The ball foot can be found on dressers, chests, sideboards and other case pieces.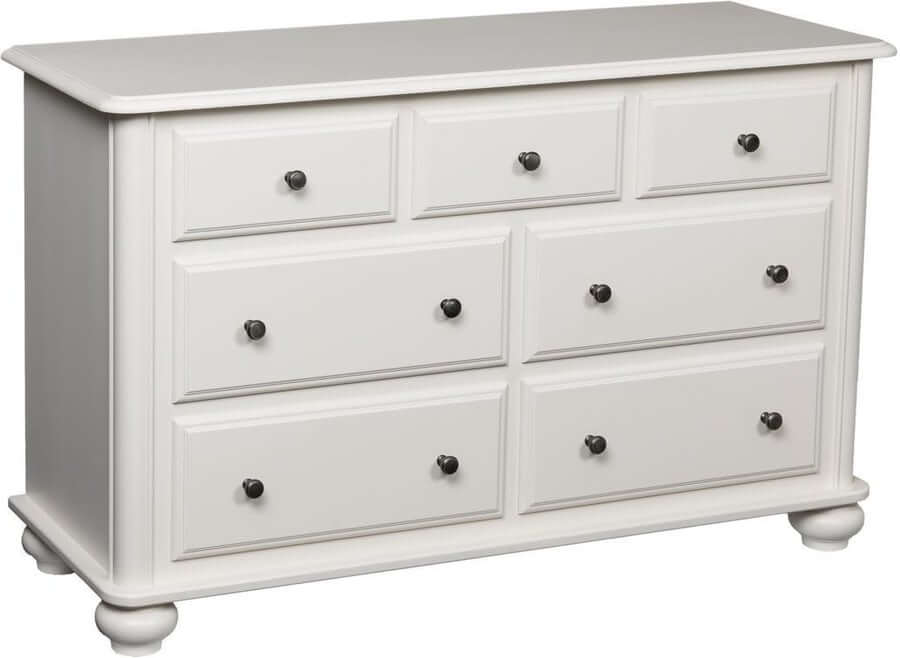 The ball foot goes back as far as the early 1600s. It was a popular foot style often showcased in William and Mary furniture—a style period that broke away from massive forms and brought in more slender, graceful elements. The ball foot continued to be a popular furniture foot into the 1800s. It is often found on country style chairs. Cousins of the ball foot are the onion foot and turnip foot that were larger and more bulbous.
Bun
The bun foot is basically a ball foot with a slightly flattened top and wider base. The flatter bottom adds stability to case pieces which it was popularly used for. The bun foot was around in the 1600s and continued into the 1800s.
Ball and Claw
The ball and claw represents the claws of a bird gripping a ball. The ball and claw foot, was introduced in the 1700s and is a well known furniture foot in its own right. The design of the ball and claw originated in the Orient and later circulated throughout Europe. Claws holding a stone is a symbol taken from Chinese myths. The ball and claw foot gained interest and was used frequently during the Queen Anne period that celebrated ornate carving. It started to lose ground when Chippendale style rose to popularity, favoring a look that was a little more straight and square. The claws were made to resemble a paw or eagle talons depending on where the furniture was made.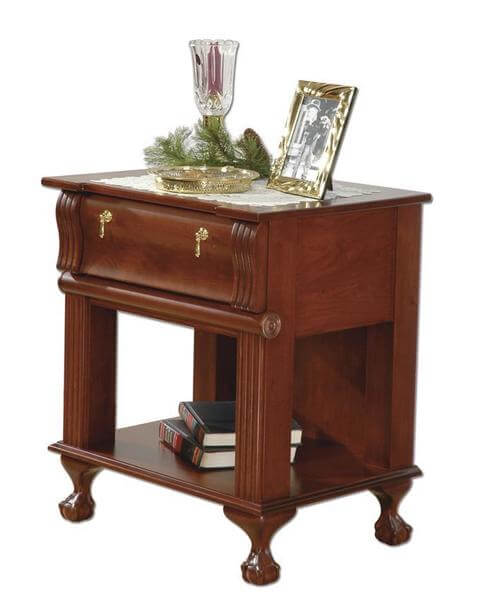 Pad Foot
The pad foot can be found on elegant Queen Anne style furniture. It developed during the 18th century and features a flattened oval shape block that has a disk shape or pad underneath it. Pad feet are sometimes used at the base of cabriole and are also referred to as a spoon foot.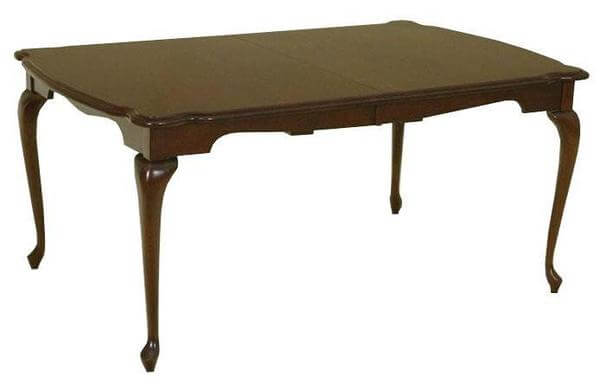 Block Foot
Simply squared is a fine way to describe the block foot. It became popular during the mid 18th century in English and American furniture as well as Chippendale styles. It is also referred to as the Marlborough foot.
Trestle Foot
The trestle foot is one of the oldest foot types on the list, dating back to the Middle Ages. It features a vertical piece placed in the center of a horizontal one, making a "T" shape.
Bracket Foot
The bracket foot is simple and simply put, resembles a bracket. There are plain bracket feet and ogee bracket feet that have a flowing S shape with arch. Bracket feet are liked for their ability to support heavy weight.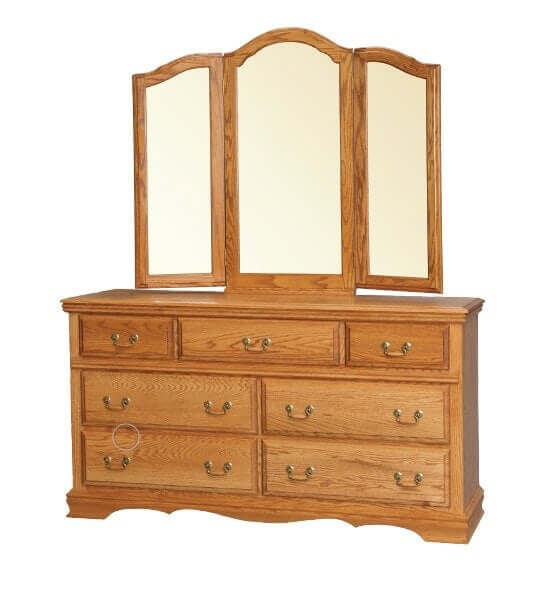 Onion Foot
Related to the bun foot and the ball foot, the onion foot is bulbous with a flatter look to it and often a platform style base. This foot style was first used during the Renaissance period.
Handcrafted furniture feet made in Amish country add to the design of wood furniture. Which one is your favorite?