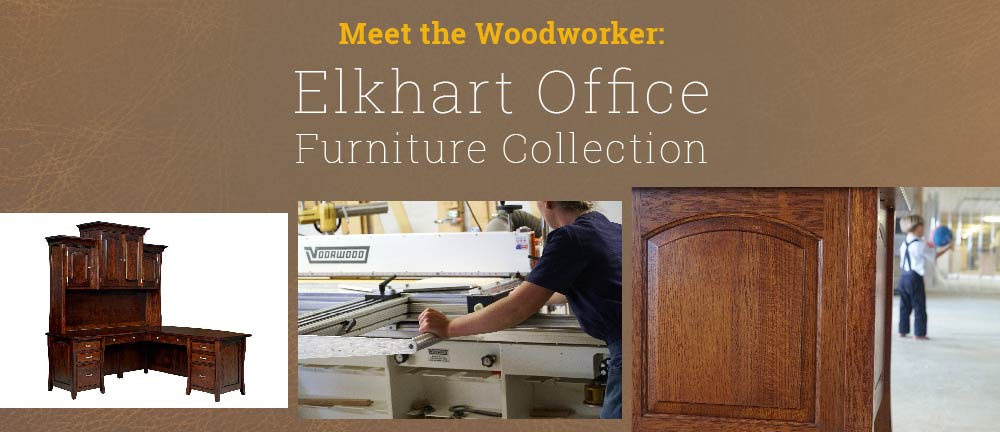 Meet the Woodworker: Elkhart Office Furniture Collection
Handcrafting and perfecting fine solid wood office furniture since 2000, Lavern Beechy and his wife Mary recently visited our headquarters to share their story.
__
Back in 2000, Lavern was working for a trailer company when a friend invited him to take over his business that specialized in solid wood desks. The timing was just right as Lavern had been thinking about starting a woodworking business but wasn't sure what to make. He and Mary set up shop in an old hog barn in Indiana and the Elkhart Office Furniture Collection was born.
At their very first expo, Lavern and Mary received seven orders. After starting with just a shaker leg desk and mission filing cabinet they have created an exceptional collection of solid wood desks and executive office furniture by focusing on one piece at a time. They quickly outgrew the hog barn and moved into an old chicken barn which served them until their growth required an even larger space.
"Lavern and I think with desks you get more custom requests than with other pieces of furniture," Mary said.  "Custom requests can give us ideas and then we tweak them a little bit and put them in our line up."
Their top-seller is the Amish Kingsman L Desk. The Beechys even have one in their home. The option to add a solid wood hutch takes the Berkley to a whole new dimension.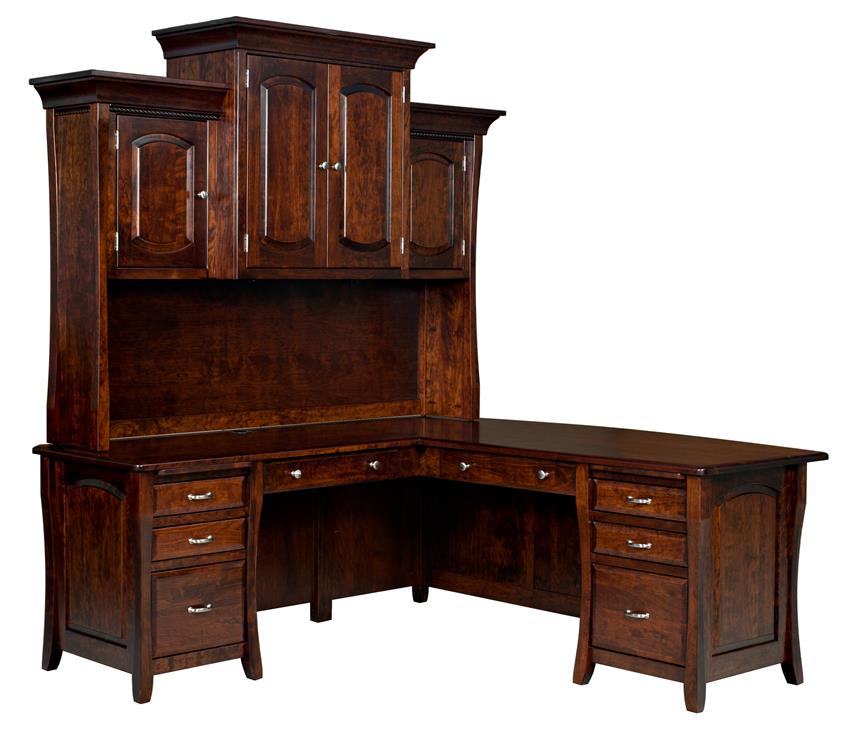 New styles by the woodshop include the Sterling and Kingsman writing desks.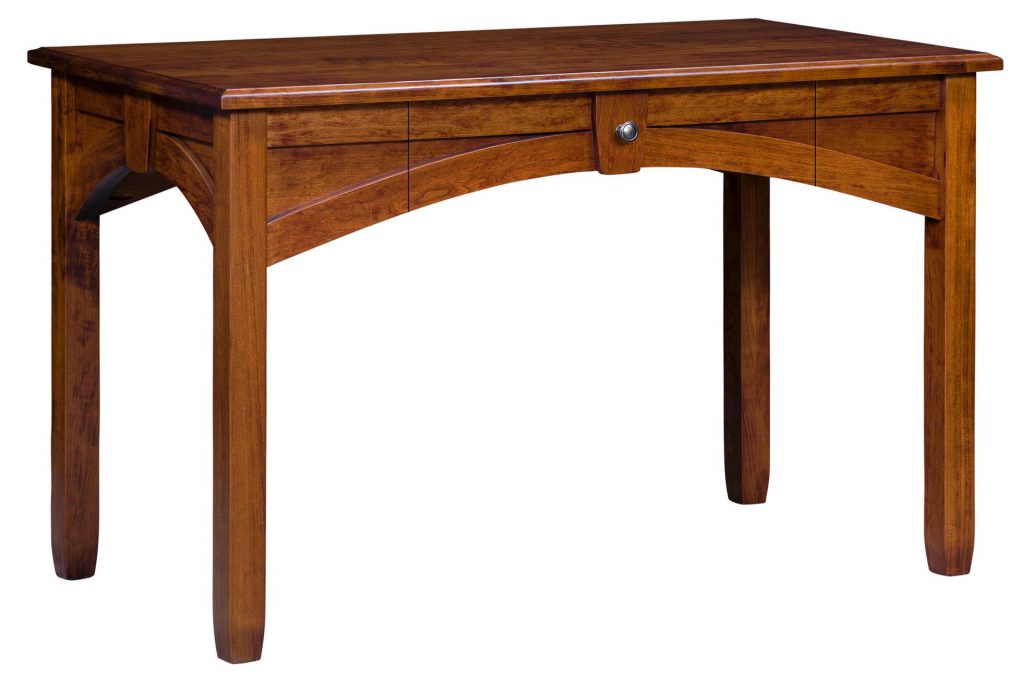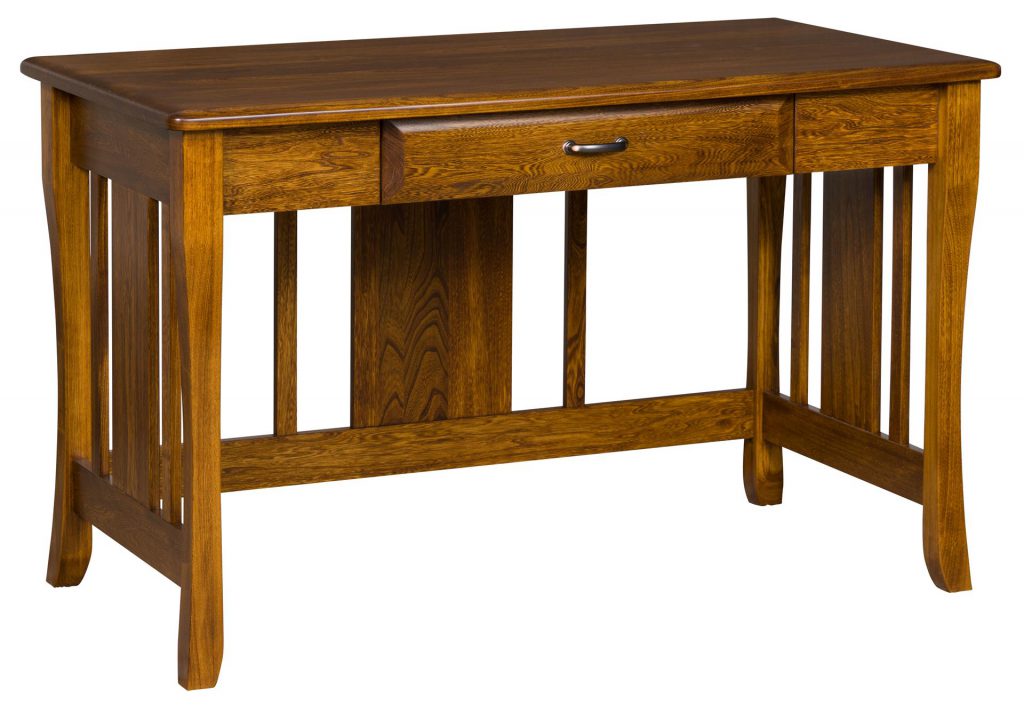 When asked where they see the business in five years, Lavern and Mary said that they hope to continue to grow and add more employees. They've already brought on new hires to help with organization and speeding up the production process. Initially hoping for enough work to support his family, Lavern's expectations have been greatly surpassed, and he is training his two sons to take over the business one day.
After fielding questions from our staff, Lavern asked, "What can we do better?" Asking this question has helped to make the Elkhart Office Furniture Collection a top seller at DutchCrafters.
Click here to view the Elkhart Office Furniture Collection.
View the slideshow below for photos from a visit to Elkhart's offices.