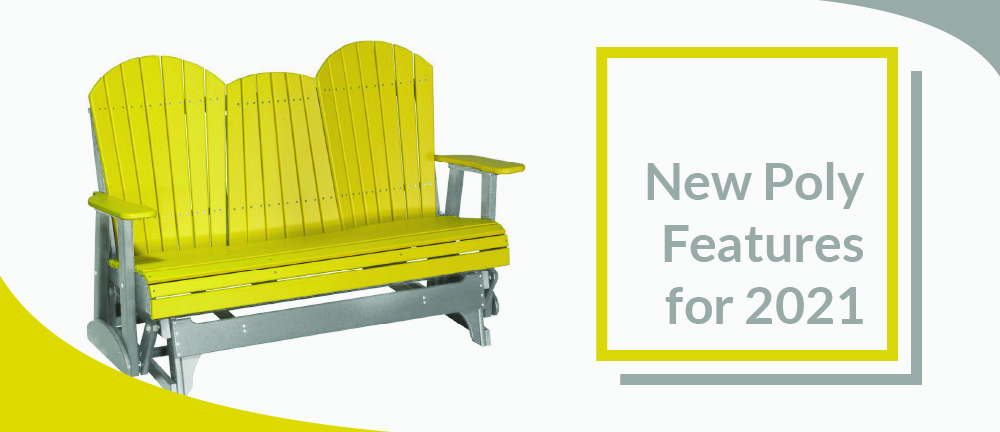 New Poly Features for 2021
With so many of us sprucing up our outdoor spaces, poly furniture has taken on some new features to help furnish your outdoors in style for 2021.
What's New for Poly Furniture?
Poly furniture continues to bring its A game in 2021, being an eco friendly outdoor furniture choice built from recycled plastics like milk jugs and detergent bottles. There's no change to the poly we've all come to know and love, the outdoor furniture we don't have to worry about in frigid cold temps or intense heat, the chairs and tables we only have to clean on occasion with a little soap and water. It continues to be available in multiple colors that won't wear out or fade over time due to a dying process that adds bright, clear, uniform color all the way through each poly lumber plank. If poly was not already perfect enough here are new poly features to see us through the new year.
New on the poly scene are marine grade poly and the hammered finish, and both are taking poly looks to new heights.
What is marine grade poly?
Marine grade poly has a thinner profile that contributes to a more modern design. The structure of marine grade poly allows it to hide things like fasteners better, so they're not peeking out or spotted from different angles. The slender body of marine grade poly allows craftsmen to manufacture products in a different way, creating more modern looking poly.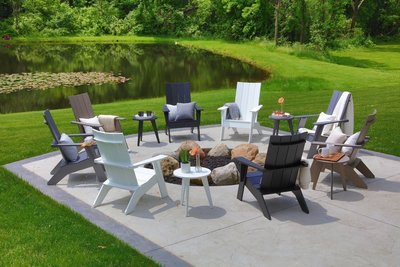 What is a hammered finish?
The hammered finish adds some texture to poly surfaces. The new hammered finish has small indentations to liven up poly's character. Poly material is rolled with a print to create a unique pattern for the hammered finish. While regular poly and poly with a hammered finish are made of the same durable poly material, pieces with a hammered finish do not have the look of planks or boards like regular poly does.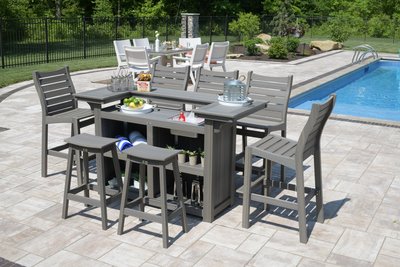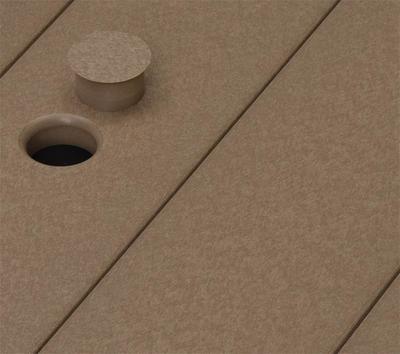 The new hammered finish, like the thinness of marine grade poly, both contribute to poly that has a more modern look.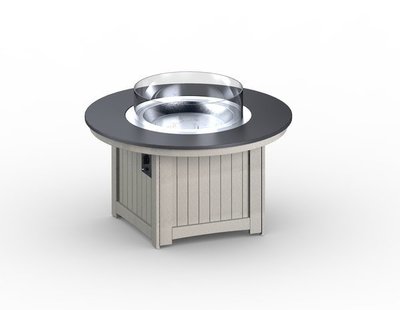 New tables with the hammered finish offer two tone color schemes, and you can have them built choosing one color for the top and one for the base.
As we come together outdoors, there are ways to make them brighter, lighter and most enjoyable with new poly outdoor furniture.