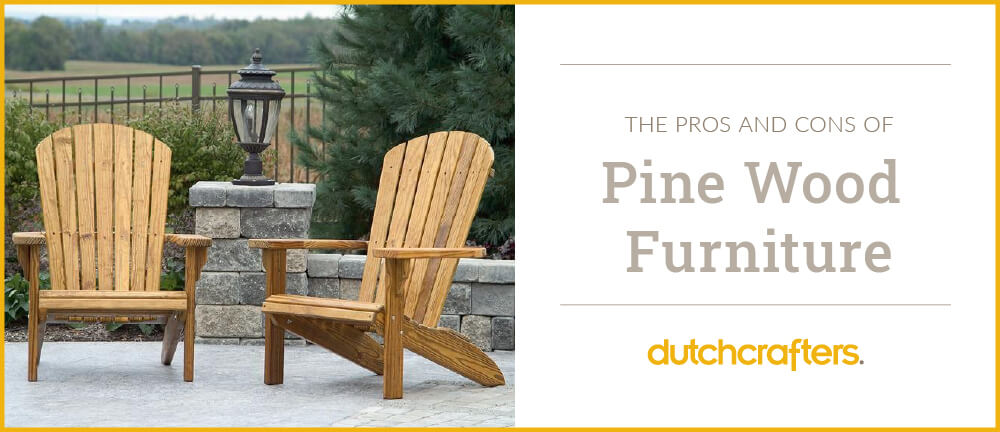 The Pros and Cons of Pine Wood Furniture
Pine wood furniture brings with it pros and cons. And while the pros outweigh the cons, they're both important to consider, especially when you're investing in wood furniture. On the pro side, pine has a lower price tag, it's easy to stain or paint, and it is strong enough to make furniture that's durable and functional. On the con side, it can get marked and dinged, it has a knotty look, and stain or paint color needs to be chosen with pine wood traits in mind for the best presentation.
Pine wood is not a bad wood for furniture, it's actually a good one. Let's look at what makes it good, what you need to be careful of, and overall pine wood properties.
Pine Wood Basics
Let's break down the basics of pine wood. It's cheaper not because it performs poorly, but because there's plenty available. Pine trees grow quickly, quicker than many other tree species, so the pine tree supply is replaced rapidly. Pine is light in color. The light colors allow it to blend well with other wood types, making it easy to mix and match with other furniture.
We're often asked, Will pine furniture last? Yes, it will. Yes, pine wood is a soft wood. It is soft in comparison to hardwoods, but in its own right, pine can withstand use and wear indoors and out. It will nick and dent more easily than hardwoods, and it might require more maintenance, but it will still be standing, functioning and looking good for a long time.
Pros of Pine Wood
It's Affordable
Pine trees are fast growing and plentiful, keeping the cost of pine furniture down. You are not getting lower quality with pine, which makes the lower price tag a bonus.
It's Lightweight
Pine wood is lighter than most other woods. This comes in handy when moving furniture, especially if you're someone who likes to refresh rooms on a regular basis and change things up by moving the furniture around.
Takes Stain and Paint Easily
Pine wood has a straight grain with a fine, uniform texture. It works well with machine and hand tools and can be carved easily. Pine's grain offers a nice surface for stain or paint, increasing the variety of colors to choose from for pine furniture.
Resists Shrinking and Swelling
Wood responds to changes in humidity. When humidity increases, wood absorbs moisture from the air and swells. And when it's dry and humidity decreases, the wood loses moisture and shrinks. Controlling humidity is important for wood furniture so that it does not expand or contract to the point of cracking. Pine wood naturally resists shrinking and swelling and will hold its shape well.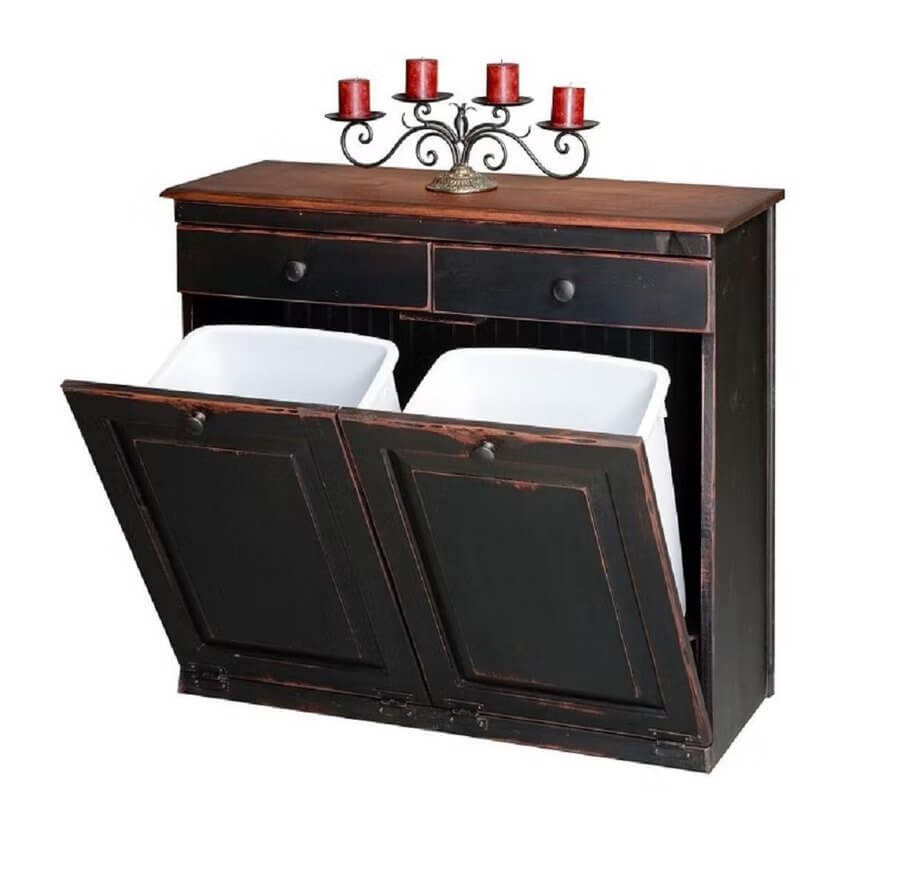 Cons of Pine Wood
Can Sustain Nicks and Dents Easily
While the softness of pine wood does not diminish its strength, it does mean that the wood is more susceptible to nicks and dents. The look of pine easily lends itself to country and rustic styles, so some added nicks and dents can work well for a weathered, rustic character should they occur.
There Are More Knots
You'll see more knots in pine wood. For some, this is considered to be a con, while those who like a rustic, knotty appearance might see it as a pro!
Not As Versatile As Other Woods
Pine is often used in country or rustic style furniture. It's not as versatile as other wood types. You won't often find pine wood used for modern style furniture.
Requires More Maintenance
Since pine wood furniture is softer and can sustain more nicks and dents, you might want to refinish it from time to time. Some find that a few nicks add to its rustic charm and don't see a need for refinishing. Outdoor pine furniture can be left unfinished, and it will develop a weathered look. If you prefer it not look weathered, a finish or sealant is recommended, and would need to be re-applied every few years.
Bleed Through On Pine
Here's what's happening when you see a "bleed through" on pine wood. It basically looks like a sudden stain that can appear on the wood.  Bleed through is caused by naturally occurring resins in pine wood. They can bleed through the wood, causing a brownish-yellow discoloration. Because of bleed through, it's very important to choose the stain or paint for pine furniture carefully. Darker stains and paints are recommended for those who want to avoid showing possible bleed through. If you don't mind it adding to rustic character, then choosing a light-colored stain is fine, but keep in mind that bleed through may occur and show more through a lighter finish.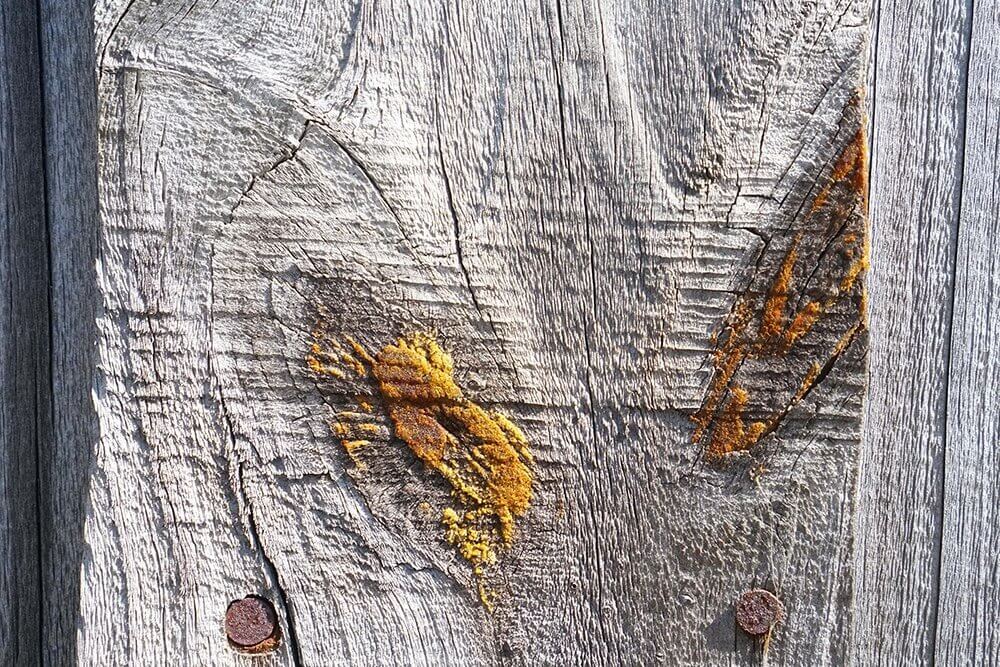 There you have them, the pros and cons of pine wood furniture. Is pine wood the right choice for you?