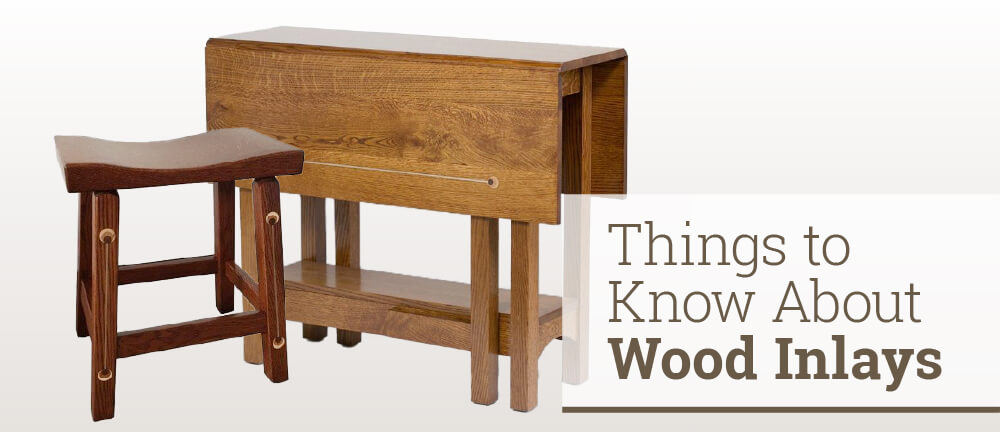 Things to Know About Wood Inlays
Wood inlays are a type of furniture feature that catches the eye. They represent the work of a true artisan, and they require a skilled hand to add them to wood furniture.
What is a wood inlay and what does it do?
A wood inlay is the addition of an often contrasting, colored material into a shape that's cut out to accept the inlay. It is fit flush with the item it's added to.
The purpose of wood inlays is primarily decorative, but in some instances where they are used in wood furniture, they can aide in securing and supporting a natural crack in a wood surface.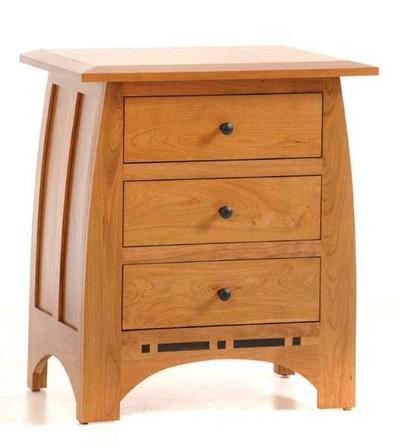 What materials are wood inlays for furniture made of?
Wood inlays for furniture are usually made with solid wood. What types of wood? Some Amish furniture pieces include wood inlays made with brown maple, walnut, cherry, ebony or pau amarilla wood. There are also some pieces where aluminum is added for a lovely effect.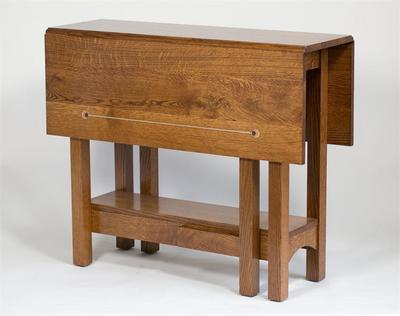 It's important to note with dark colored inlays like ebony, a lighter stain color will create better contrast for wood furniture. Choosing a stain that's too dark could cause the effect of the ebony inlay to be lost.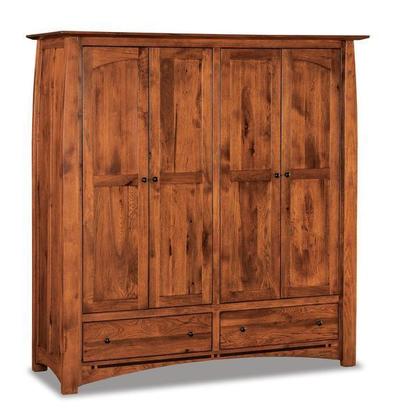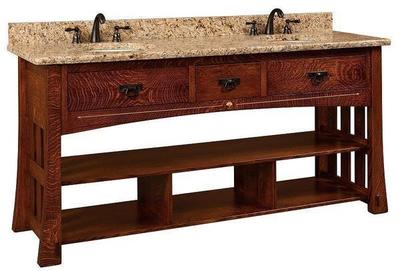 On the other hand, inlays like the ginkgo leaf and arrow inlays shown in the Marquette Mission Double Bathroom Vanity above, will shine with a darker stain. These inlays are made with pau amarillo wood, nicknamed yellow heart. The wood is naturally yellow throughout and displays a golden color without being painted or stained. In the woodshop, these inlays are cut to 1/8″ thick, then they're machine sanded, then hand sanded.
How is a wood inlay made?
The inlay shape is traced on the wood. Then, the pocket the inlay will go into is cut out to create the opening. It's important the inlay strip or shape is cut out correctly for just the right fit. Then the inlay is cut to fit the shape using the material it is to be made of. Simple inlays can be cut out with hand tools, while intricate designs may require power tools. Inlays for wood furniture often require a fine saw blade.
The inlay is carefully glued into the recessed area by hand. Any excess glue is cleaned off. In some pieces of Amish furniture, the inlay is held in with a clamp until the glue dries. Next the inlay area is hand sanded to make sure the edges are flush with the wood. Some woodworkers will put masking tape over the inlays when stain is applied to protect their color.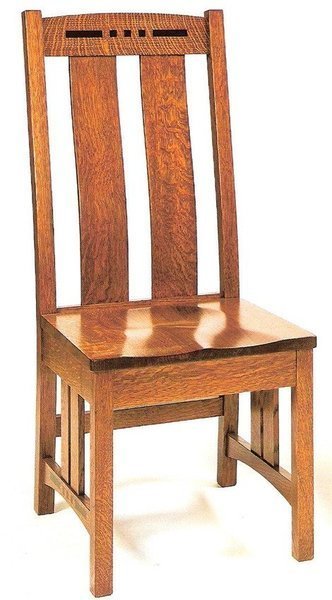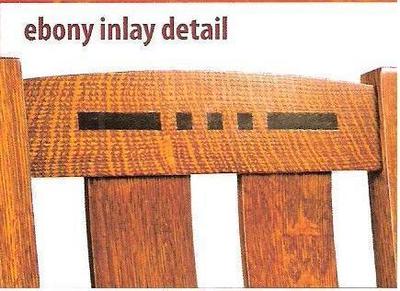 Wood Inlays in Action
Inlays can serve a function outside of just looking pretty. For live edge furniture or rustic furniture pieces that display cracks as part of their charm, an inlay can be added to help keep the cracked area together, creating a unique look. Inlays are even recommended in some of these cases where there are natural splits in the wood to help keep the wood together.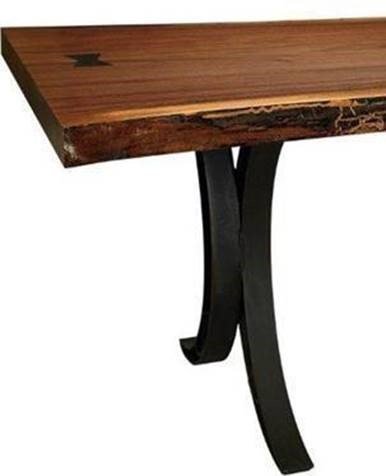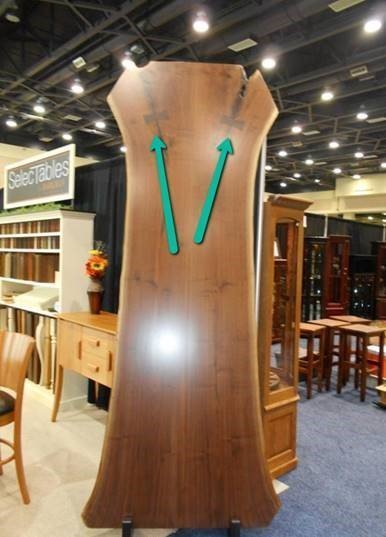 Wood inlays add an impressive look to your wood furniture, often creating contrast and enhancing the beauty of the wood they are added to. They are a detail that shows off the fine craftsmanship Amish furniture offers.