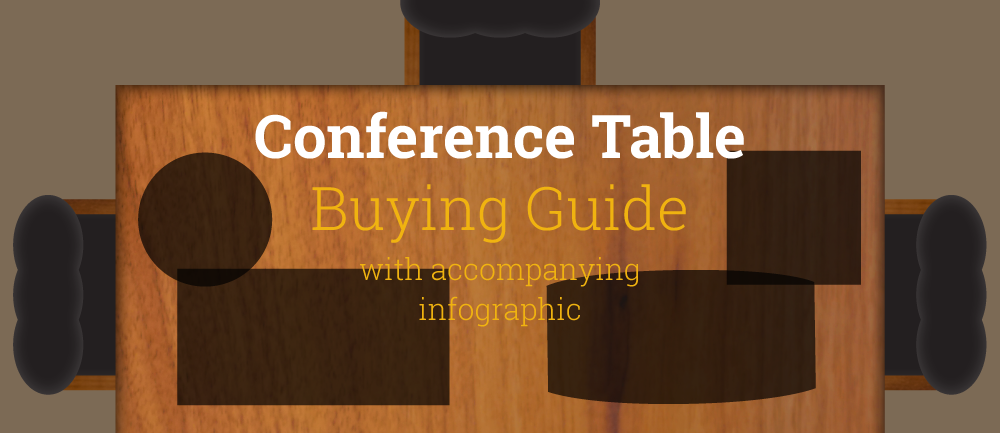 Conference Table Buying Guide
Like the dining room in your home, where the company gathers for meetings is an important space. Many great ideas take shape in conference rooms. Therefore, it is important to select the right conference table. We're narrowing it down by explaining the various possibilities and benefits of round, square, rectangular, and boat-shaped tables. Our conference table buying guide will help you create an ideal setting for the meeting of minds.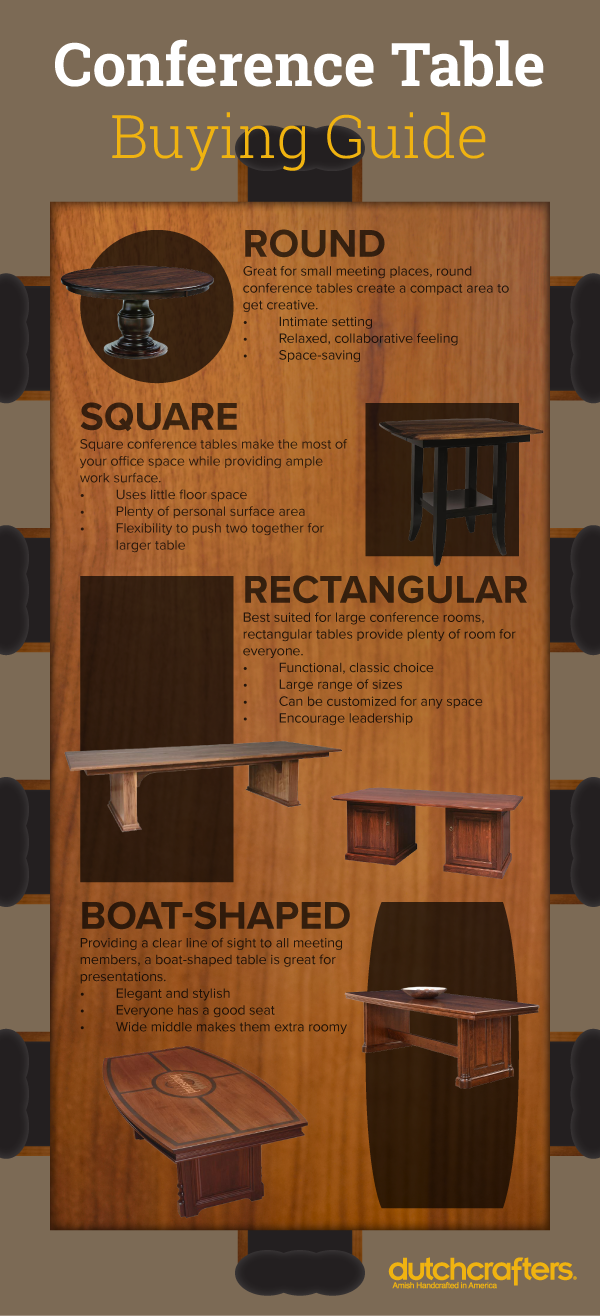 Size
Follow these general rules when determining the size of your conference table.
Some Things to Consider Before Buying
Space: Be sure to measure your space before shopping for your table. You'll want enough room for chairs to pull out and away from the table. Note where doors and power sources are in the room to be sure your table does not block a door and can easily access power.
Style: Consider the style of your office space. Are you looking for the understated, clean lines of a more modern conference table? Or do the sophisticated details of a traditional-style conference table fit better? Then there's always the transitional, which combines modern and traditional elements for a more versatile style table.
Custom Additions: Some conference tables (like the ones built in Amish woodshops) can be customized to supply just the functions you need for the boardroom, along with a strong, durable, and stylish table. In addition to choosing the wood type and stain for your table, you can select things like a custom size, custom logo, pop-up power stations and custom grommets.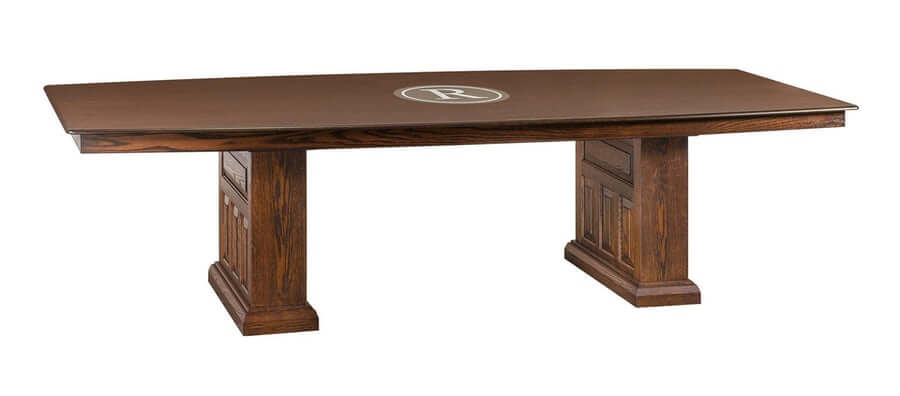 Please feel free to give us a call at 941-867-2233 to speak with an Amish furniture specialist about customizing a conference table for your boardroom. Solid wood conference tables are the perfect match for productive meetings.