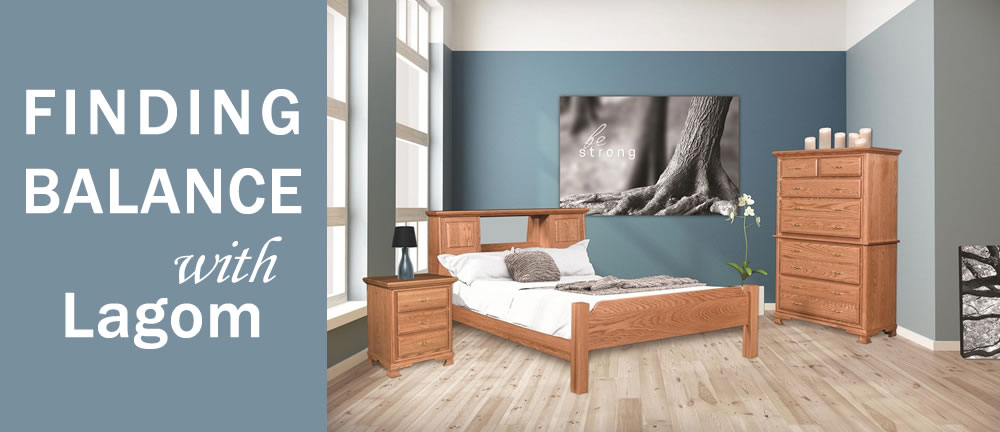 Finding Balance with Lagom
What is Lagom?
Lagom is about living in moderation. Lagom is when work, stress and happiness are all in balance and things don't have to be perfect. Lagom is about being satisfied with what you have, making the most of what you have, and finding the middle road between too much and too little and following it.
In her book Lagom: The Swedish Art of Balanced Living, author Linnea Dunne translates Lagom to mean "not too little, not too much."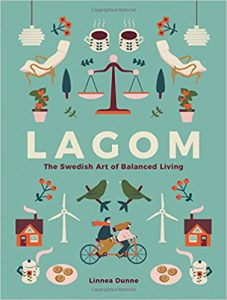 Things Lagom is NOT:
Striving for perfection
Giving into indulgences
Being overworked with a maxed out schedule
Things Lagom IS:
Striving for relaxation and balance
A minimalist approach to things and taking pleasure in what one has
Awareness that our actions play a part in leading healthier, sustainable lives
Finding attainable solutions to everyday challenges
How does Lagom differ from Hygge?
Simply put, Lagom is a lifestyle choice, and Hygge is a feeling or awareness of a feeling. The Danish concept of Hygge is taking notice of the little, simple things in life and enjoying the contentment that comes from them. Hygge is enjoying the aroma of your coffee, the next chapter in a good book, or the tingle you get from a gorgeous sunset.
Learn more about Hygge in, What is Hygge? Everything You Need to Know About the Danish Lifestyle Trend, featured in Country Living.
How Can I Incorporate Lagom in My Life?
Sustainable living goes hand in hand with the Lagom concept. Some suggested practices for a Lagom lifestyle include:
Develop a capsule wardrobe.
According to Susie Faux who coined the phrase, the concept of a capsule wardrobe is to select a smaller wardrobe that consists of a few essential and timeless items that can be supplemented with seasonal pieces. Think of the time this frees up worrying about what to wear not to mention saving money and space in your closet!
For more on the capsule wardrobe, Nicole Anzia wrote this informative piece on the capsule wardrobe for The Washington Post.
What's at the center of the Lagom concept? You are. A daily coffee break to refresh helps to manage stress and contributes to being more productive when you resume your work.
Use multi-purpose furniture in your home.
Ok, you knew we were waiting for this one. Solid wood furniture will last generations, making it supportive of the sustainable side of the Lagom concept. And furniture that serves more than one purpose? Well, when you go with custom furniture, that's a given!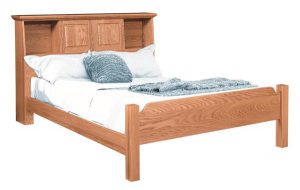 Offering storage, bookshelves and a place to rest, the Amish Port Huron Bookcase Bed multitasks for a Lagom bedroom.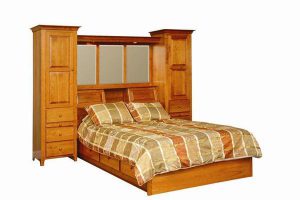 It's easy to declutter with the storage provided by The Amish Shaker Pier Platform Bed.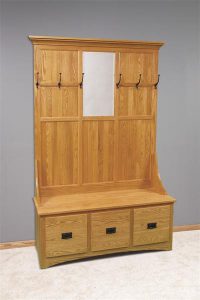 We can't resist mentioning one of our newest lighting collections for a Lagom household. Stunning chandeliers by Ro Sham Beaux are handcrafted from sustainable and recycled materials whenever possible — bringing new life and light to the minimalist Lagom aesthetic.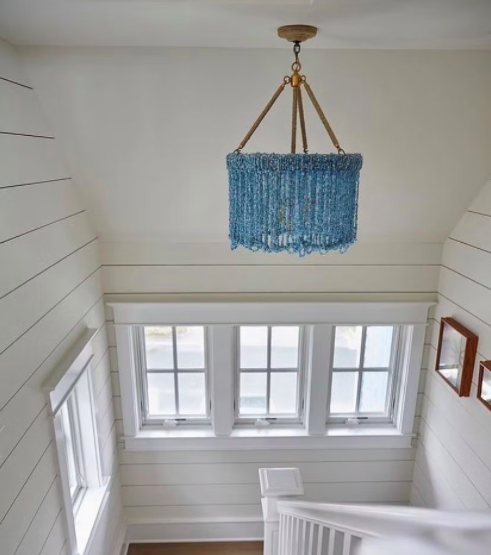 DutchCrafters is proud to carry lighting from Ro Sham Beaux that are made from sustainable
and recycled materials whenever possible.
Additional suggestions for Lagom living include the use of LED lights that are more energy efficient, re-usable food storage containers instead of disposable plastic bags, and growing your own herb garden that's fresh, free of packaging and costs you less.