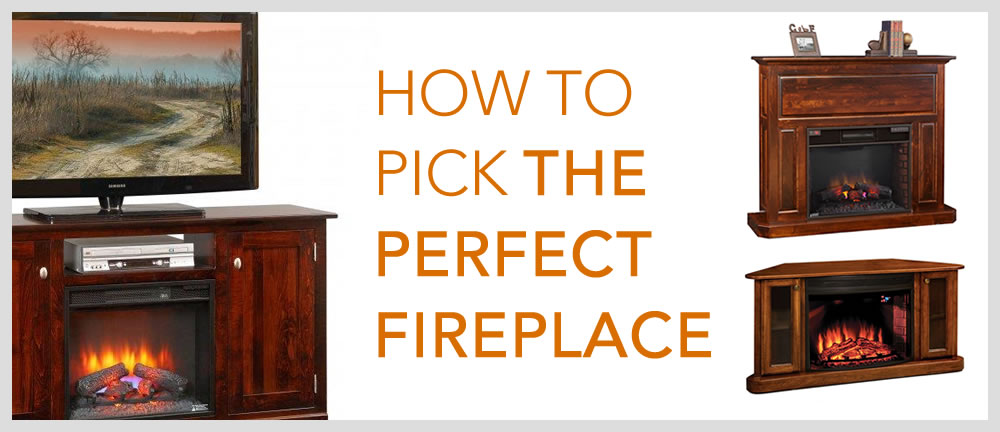 How to Pick the Perfect Fireplace
Light up any space with the warmth of a fireplace. With winter just around the corner, staying warm becomes a top priority. Creating a focal point in your home is effortless with an inviting flame that the family can gather around.
Eliminating concerns like smoke and ash cleanup as well as carbon monoxide, enjoy the benefits of electric fireplaces. Not only do they manage to produce realistic looking flames that will illuminate your home, they can also heat up spaces since they typically feature 1500 watt heaters. Simply plug them in to experience warmth within minutes.
There are many shapes and sizes to choose from that suit a wide range of homes. Whether you're looking to furnish a small corner or make use of a large, unused wall in your space, there is sure to be an electric fireplace for you.
Keep reading for our favorite ways to furnish a room with the perfect fireplace.
Starting Small
Is there a pesky corner in your living space that you haven't quite figured out how to furnish? Tuck a corner fireplace into it to create coziness. This is also a great way to give purpose to corners that don't seem functional.
Our Amish Heritage Corner Electric Fireplace Mantel and Insert is neatly tucked away in this living space. Game night gets a warm ambience without the hassle and mess of wood burning fireplaces.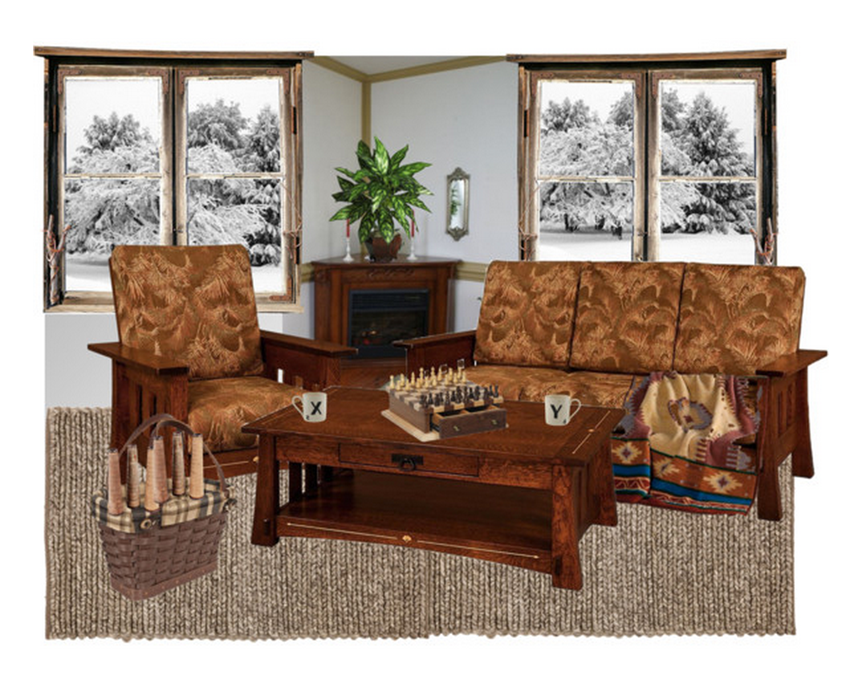 The Amish Moro Sofa, Lounge Chair, and Coffee Table add even more warmth to this inviting scene.
Take a look at our Amish Corner Electric Fireplace Mantel with Insert for another option to accommodate tight spaces. Here, it brings the Amish Crescent Moon Executive Bookcases together in memorable fashion.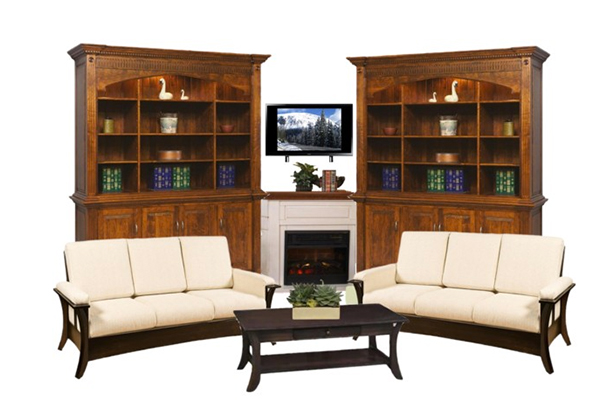 Also pictured is the Amish Eden Sofa and the Amish Alsace Coffee Table. As you can see, the electric fireplace serves to anchor this symmetrical space.
Getting Warmer
If you only have room for an entertainment center in your space, you still don't need to give up on your dream to have a fireplace. An electric fireplace TV stand is an excellent way to enhance your living room. Enjoy the flicker of an inviting flame along with the entertainment of your favorite show. Electric fireplace TV stands go the extra mile to create the ultimate in ambience.
The Amish Flint Electric Fireplace TV Stand is sure to provide warmth and welcoming comfort in your home.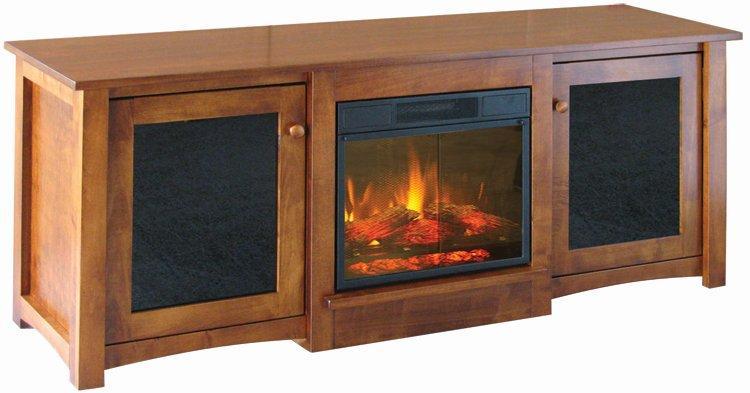 An electric fireplace that serves as a TV stand like the The Amish Elizabethtown Classic Electric Fireplace TV Stand puts together a heating unit, TV stand and storage all in one stunning package.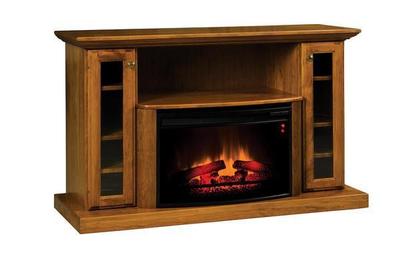 Storage, ambience, and entertainment? You simply cannot go wrong with our Amish Harrington Electric Fireplace Entertainment Console as your living room companion.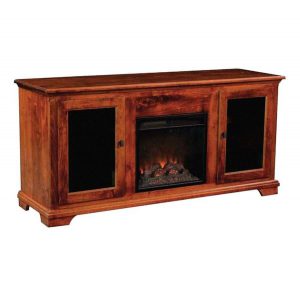 Going All Out
A large, unused wall space can be hard to contend with. Cover all of your bases with the help of an entertainment center complete with an electric fireplace. Bring definition and focus to your living space with this one-stop shop.
Create the hub of your home with our Amish Horizon Entertainment Center with Electric Fireplace. You are sure to feel like royalty while enjoying such a spectacular sight.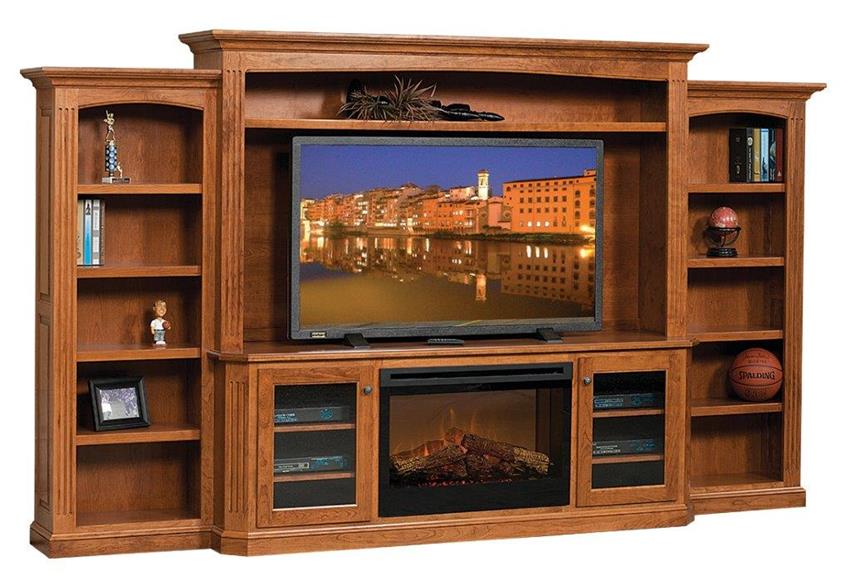 Brighten your home with the Amish Park Lane Electric Fireplace Entertainment Center with Optional Bookcases. This decorative delight has everything you need and more for a cozy night in.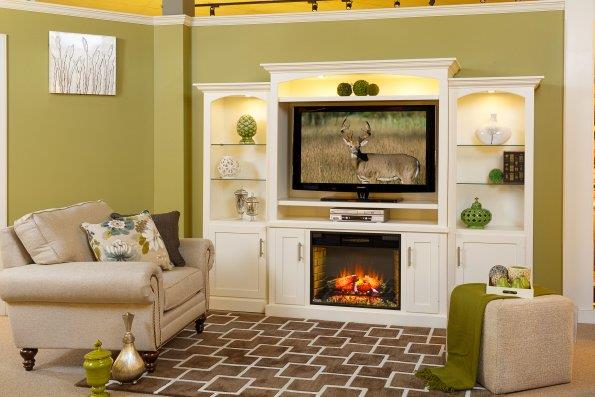 A sight for sore eyes, our Amish Riverdale Premier Entertainment Center with Electric Fireplace is sure to become the showstopper of your home.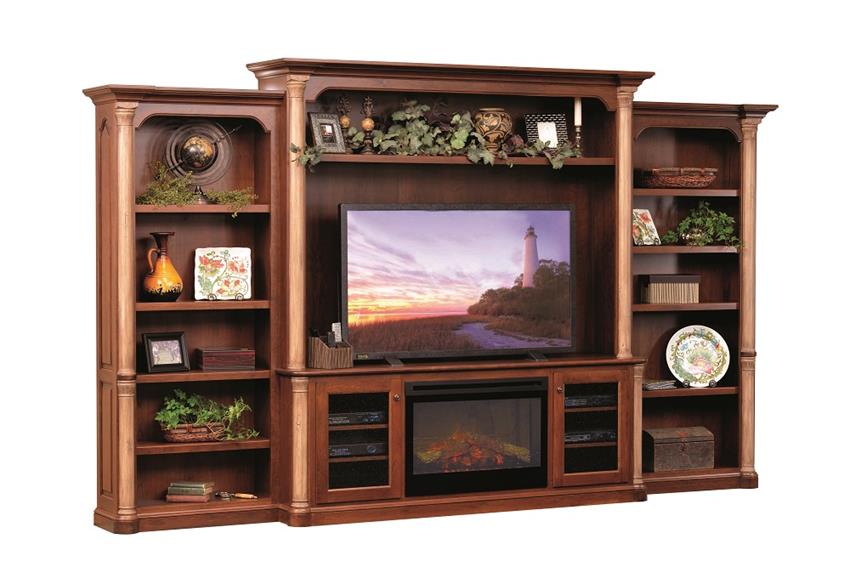 From tight corners to large areas, electric fireplaces easily furnish any space. Which fireplace do you see yourself cozying up to?
Be sure to take a look at all of our electric fireplace selections to find the perfect fit for your home.