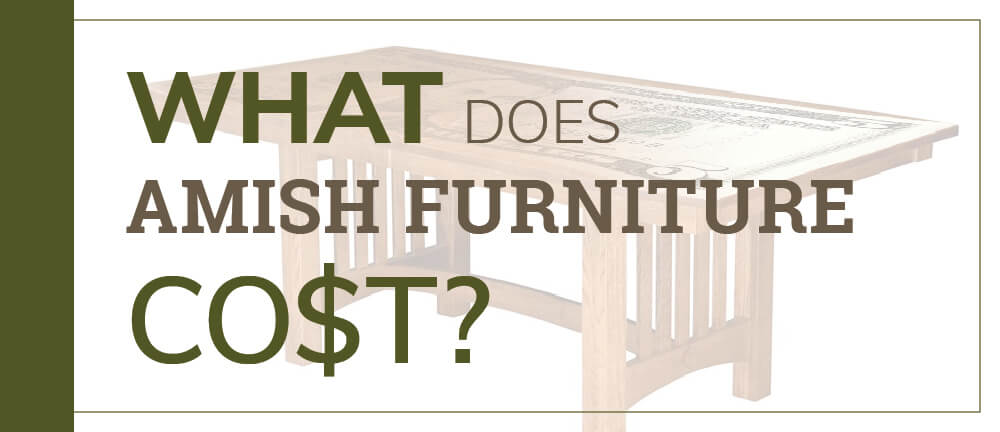 What Does Amish Furniture Cost?
Have you ever dismissed the idea of purchasing Amish furniture because it cost too much? Or perhaps you've dreamed of buying some but haven't researched the price for fear it would be too high?
What does Amish furniture cost and just how expensive is it?
Before we answer that question, let's look at what Amish furniture is versus furniture you'll find in a big box store.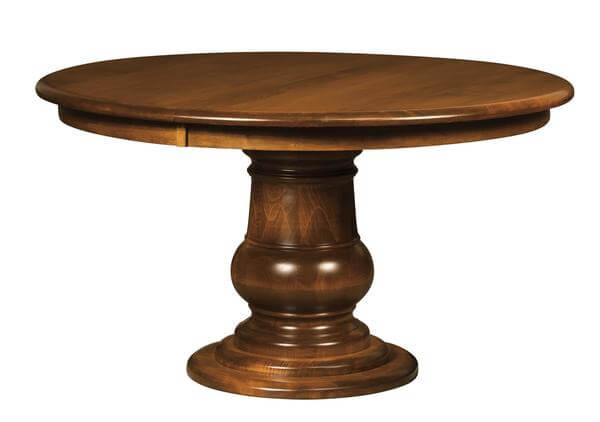 Defining Amish Furniture
Amish furniture is:
Solid wood
Handcrafted
Customizable
Solid wood furniture automatically gets placed in a higher price bracket. Why? It's going to last longer–a lot longer than particle board, oriented strand board or whatever kind of "enhanced" wood product you'll find in big box stores that's not real wood. Amish furniture is made with only premium quality solid wood.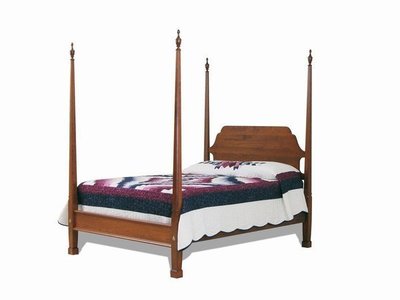 In addition to its durability, natural solid wood is beautiful to see, whether unfinished or stained to perfection. When furniture is made with solid wood, it stands out.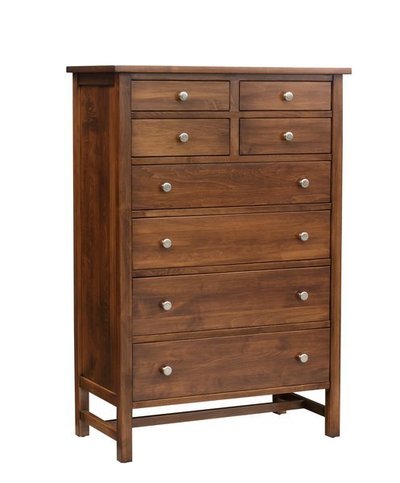 Crafting furniture by hand is a major time investment. While Amish woodshops incorporate the use of machinery to further refine the furniture, every piece is still handled by a woodworker. It is cut, sculpted, inspected and refined. This of course, takes time. The techniques used in the building of Amish furniture are not hurried. They are techniques that have been passed down for generations and they don't utilize shortcuts like mass produced furniture does. One of these tried and true techniques is mortise and tenon joinery. This strong and secure joint fits the tenon into the mortise creating strong, supportive connections. There are dovetailed joints that you'll find in the drawers of Amish furniture that creates a stronger joint, capable of enduring the demands put on the drawer over years of use.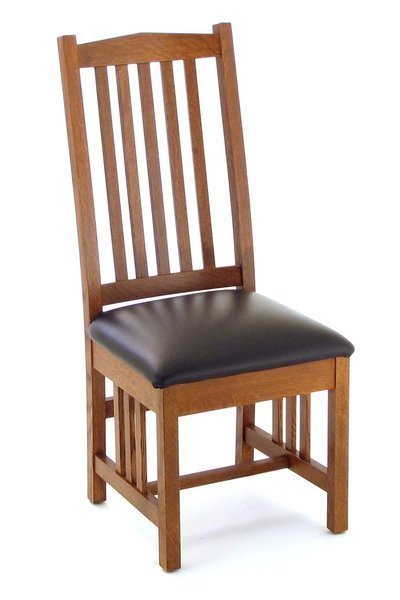 This fine craftsmanship will also be reflected in the price, but the performance of the furniture and the length of time it will stay in your family will pay you back over time.
It was the Arts and Crafts movement spanning the late 1800s and early 1900s that put emphasis on the importance of the techniques used to make furniture and celebrated the craftsman that invested time in its creation. The movement focused on an investment in quality and resisted the mass production of factories. Amish furniture embraces this concept to this day, and they take the time to build quality furniture that both craftsman and owner can take pride in.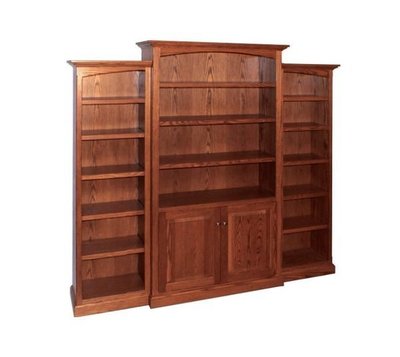 Many don't realize how customizable Amish furniture is. "Customizable" and "custom" are layers that open up a world of possibility to the furniture consumer. Customized furniture means you can select options to make Amish furniture match your décor and fit your needs by selecting things like wood type, stain color, hardware, table extensions and so on. Custom furniture means you can contribute to a design to create something that fits your vision with unique dimensions and additions. Both mean you can have solid wood furniture that's built by hand your way.
These three factors propel Amish made furniture to a higher price category, yes. The nice thing about Amish furniture's higher price is that there are concrete reasons behind it. Compared to big box furniture that you're just paying extra for a brand name, there are solid factors that comprise the price of Amish furniture, factors that speak to the integrity and care with which it is built.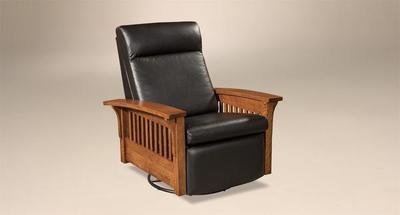 Things That Affect the Cost of Amish Furniture
Type of wood: Walnut wood costs more than oak as walnut is not as readily available. Walnut trees also don't grow as large as say a cherry tree, so there's less available lumber per tree than other hardwoods. Wood types and their characteristics vary and this will factor into the price of Amish furniture. You can learn more about wood types and their costs in our Amish Furniture Learning Center.
Size of furniture: Larger pieces of Amish furniture will cost more. They will take more time to make and require more material than a smaller piece.
Customizations: Adjusting dimensions, adding features and creating a vision from scratch will add to the price of your furniture. Custom furniture offers the opportunity to go outside what's pictured and at DutchCrafters we even encourage it. (Note: At DutchCrafters, there are a number of customizations that are standard and already included in the base price.)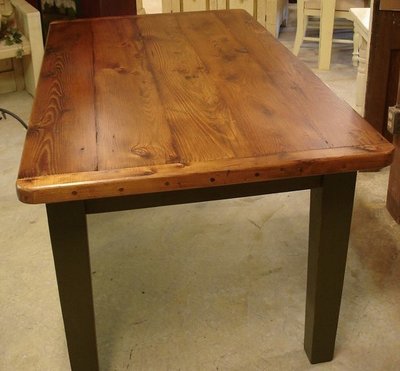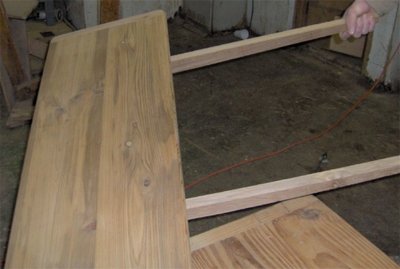 How Does Amish Furniture Compare to Big Box Store Furniture?
How does Amish furniture compare to big box store furniture? To put it directly, when you shop at a big box store for furniture you will find lower prices and quick delivery, but it will come at a cost. There are not options to customize the furniture for your home. It will break down or wear down in a much shorter time span than Amish furniture. When it's tossed out and ends up in a landfill, it's damaging to our environment. And when you factor these things in with the cost you'll incur to replace it, is it really a better deal?
You've heard the old saying "you get what you pay for" right? Well, when it comes to the price of Amish furniture we disagree. You get what you pay for and more with Amish made furniture.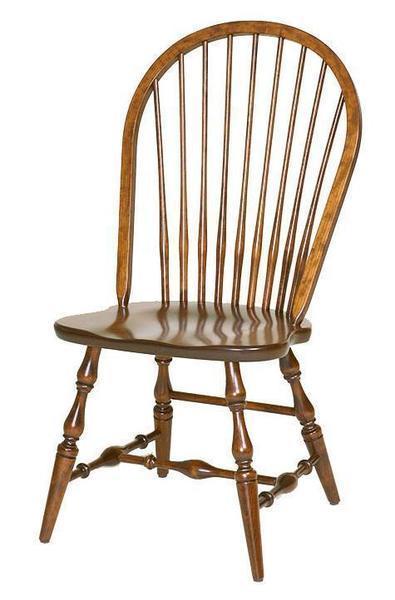 DutchCrafters has been in business since 2003, connecting families to solid wood Amish furniture. We visit the woodshops that we represent in Amish country and we've learned what goes into the building of a single drawer, headboard, bed frame or dining table. The time and effort put into crafting your furniture cannot be matched by factories focusing on mass production and profit. Along with a beautiful, functional, sound piece of furniture that's customized to fit your personal needs and style, comes a piece of furniture that the builder makes with you in mind.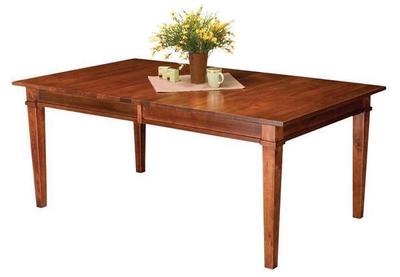 Customizing furniture is something you don't have to do alone. At DutchCrafters, our goal is to provide exceptional personal customer service that takes the time to answer questions about wood types and stains, features and dimensions that are so important to fit your vision and function best for you and your family. This service comes at no extra charge. You can email or call and ask questions about the furniture you're looking for.
Is Amish Furniture Affordable?
When you factor in that Amish furniture is not going to have to be replaced (instead, it will be passed on), it's not going to break down, and it's not going to hurt the environment, does it really cost that much more in the long run?
Let's take the Amish Haleigh Mission Slat Bed that comes standard in Twin size for $1,150. We'll customize by making it a Queen (+$200) and have it built in cherry wood (+$504) bringing the cost up to $1854. If we break down the cost over the time you will have it–let's say 30 years just for fun (even though it will last longer) and that breaks down to $61.80 per year or $5.15 per month for a high end solid wood customized bed!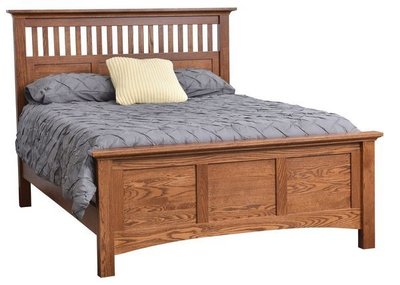 We don't deny you are likely going to pay more for Amish furniture. And even with the breakdown over time to show the value, it may be a lot to lay out. But in the long run, Amish furniture could be a lot more affordable than you think. Do we offer solid wood furniture under $1000? Under $500? You might be surprised to find the answer is yes to both figures, but keep in mind as you customize, it will add to the price.
What About Shipping Amish Furniture?
Shipping solid wood Amish furniture to your home also adds to the cost. How much? At DutchCrafters, it will depend on whether you select flat rate standard delivery or decide to upgrade to the white glove indoor delivery service. This wood furniture is primarily wrapped in blankets to protect it best and to reduce the waste boxes creates.
At DutchCrafters, we offer a $249 flat rate shipping fee on most products. Upgrade to the White Glove Inside Delivery for an additional $150 to have the furniture brought inside your home, unpacked and set up for you.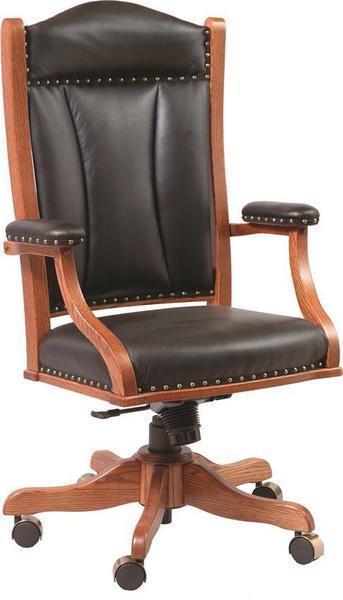 We are often asked "how many of those have you got in stock" and the truth is, Amish furniture is not mass produced and sitting in warehouses. It's special. Once you make your custom picks, the building begins.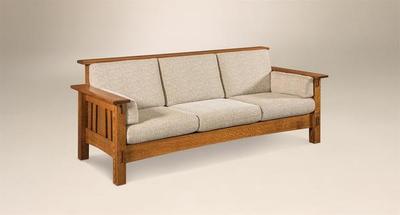 So now you know what's behind the cost of Amish furniture. It's not just a price slapped on because we feel like it. It's based on fine craftsmanship, quality materials and custom options. Amish furniture may cost more, but the payoff in the long run is worth every penny.