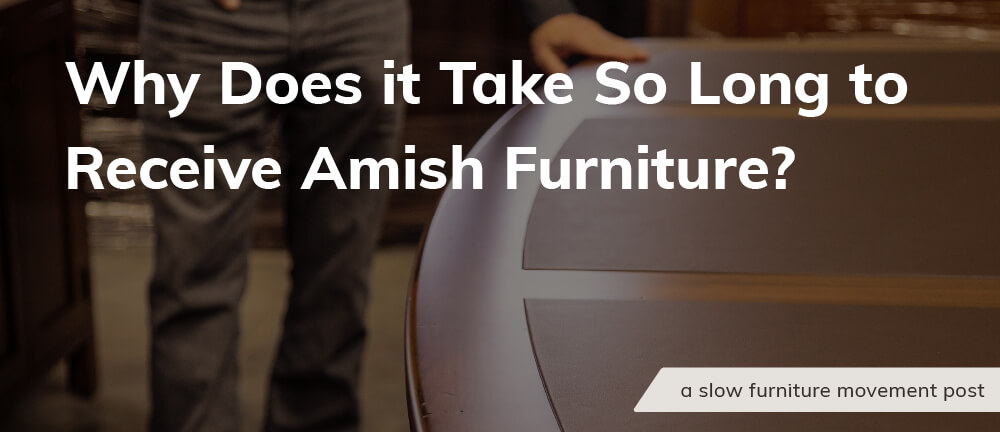 Why Does It Take So Long to Receive Amish Furniture? A Slow Furniture Movement Post
Martin Yoder from Forks Valley Woodworking was speaking. As he stood in the conference room at our DutchCrafters corporate office in Sarasota, Florida telling us about a recent challenge with quarter sawn white oak wood, I thought, yes, this is what the slow furniture movement is about.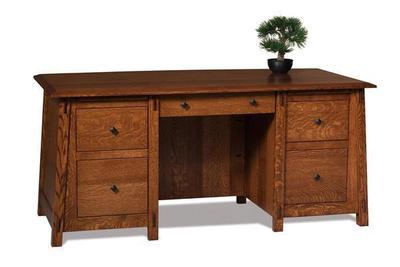 Forks Valley Woodworking, which makes DutchCrafters Middlebury Collection, is one of over 150 Amish woodshops that makes Amish furniture for DutchCrafters. They produce stunning wall units for living room, extravagant L desks for office, and unique accent tables. On this particular morning, Martin shared a story with us about a day he had to reject some quarter sawn white oak wood.
The supply of quarter sawn white oak was low, and the lumber mill was moving the wood through quicker than usual in order to increase the supply. Martin's years of experience handling wood made him question if the wood had been dried long enough, and Martin cares about quality. He would not risk using wood that wasn't dried perfectly to 8% moisture, fearing it could crack somewhere down the line. He had previously laid out $500 for a special probe to test wood that came into his shop to be sure it was dried correctly. He used the probe, and for this load of quarter sawn white oak, the moisture content wasn't up to his standards so… he sent it back. It would go back in the kiln to achieve the right moisture content.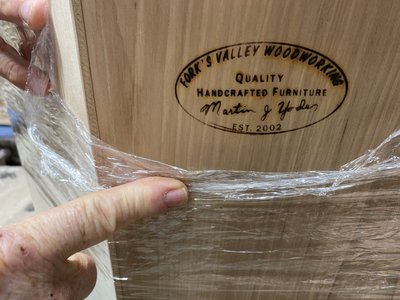 Whatever customers had ordered Amish furniture in quarter sawn oak wood would have to wait. But they would get the best wood with the right moisture content. They would ultimately benefit from slow furniture.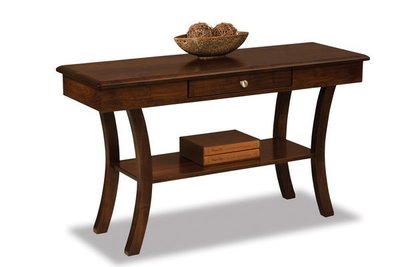 As Martin spoke, I thought of this practice at DutchCrafters of Amish woodworkers visiting our headquarters in Florida to talk to us and explain the latest features of their new designs: How they ask us what we need, what our customers need and how they can make the furniture better.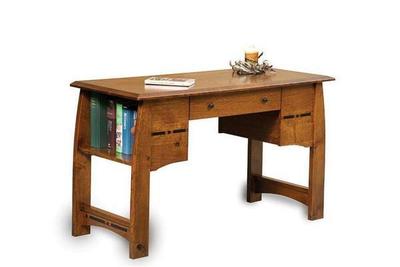 I thought of the company's practice of making visits to Amish country, fitting in 6 to 8 woodshops in one day, starting in the early morning hours before the sun is up, to learn about the furniture, how it's made, where the materials come from, view the techniques in person and learn a little more about Amish culture.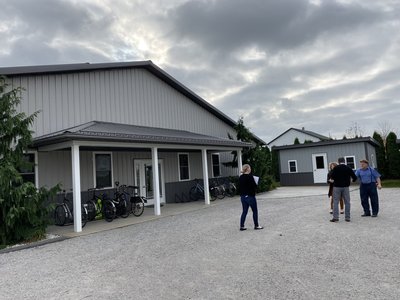 These practices are not part of ringing the register and collecting payment, but investing in becoming excellent at understanding the process and delivering fine products. All of it takes time. The Slow Furniture Movement believes in investing time in the process and in feeling good about the work that's being done. DutchCrafters has that part down pat.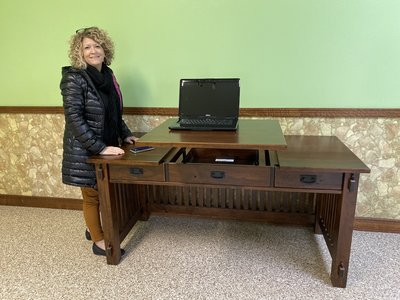 I thought of the furniture lining the aisles at IKEA and tried to imagine someone carefully examining the materials that would be used for building it and holding out for better quality. I couldn't picture it.
The Top Three Reasons It Takes So Long to Receive Amish Furniture
Quality Takes Time
To put it simply, Amish furniture is a quality product and quality takes time. You can always count on durability, beauty and solid wood craftsmanship. The wood is carefully selected. It's worked by hand. Woodworking techniques from mortise and tenon joinery to hand sanding to dovetail joints and distressing and more are all utilized, and they improve the quality of each piece of furniture. Once it's built, it's inspected, then sanded some more and inspected. Then finish is applied and it's inspected and tested again. Amish furniture means quality materials, quality craftsmanship, and quality features. That just doesn't happen overnight.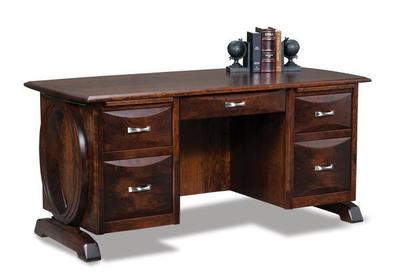 Customization Makes Amish Furniture Unique
There are not mass-produced collections of Amish furniture waiting in a warehouse somewhere. When viewed on the website or in the store, the furniture is a sampling of what's possible. Customizations can be selected when customers order, and the furniture is built to order for each individual style preference. Customizations can include wood type, finish color, hardware, and depending on the piece, things like sizes, table edges, distressing techniques, breadboard ends, number of table extensions, panel or platform bases for beds, configurations for sectionals, hidden compartments and hutch tops for desks, power units and grommets for desks, soft close drawers, raised panels, adjustable shelves, touch lighting features, table leg styles, dining bench extensions, upholstery options and so much more.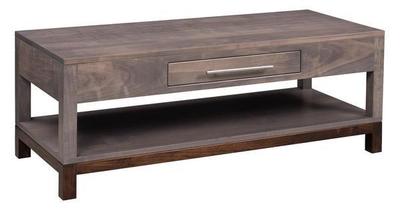 And these are just some of the customizations offered. Then there's the custom furniture. This is Amish furniture that's displayed on the site, but a customer needs different dimensions, features or wood type and a process of sketching and building that custom furniture begins. Custom furniture is the essence of the Slow Furniture Movement. The process cannot be rushed, and we hear over and over how the wait is worth it.
Amish Furniture is Made With Care
When Martin opened the floor to questions, hands went up asking about features and popular products. He shared that his shop builds lots of entertainment center wall units and L desks. When asked if his shop accommodates custom requests, he confirmed they do try to accommodate them and went on to speak about a woman he met at one of their expo shows. (We attend expos every year. It's here that new pieces are showcased by Amish woodworkers and we add these products to our site.)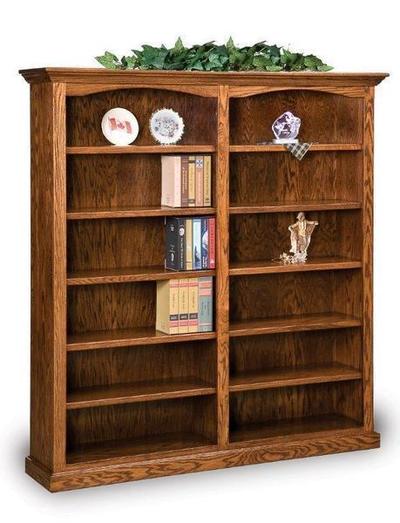 She was in love with one of their L desks, but wanted a more custom design. Martin described how he spent over two hours with her, making sketch after sketch trying different things. She declined many of them, but when he got the design just so to meet her vision, she was sold. I thought, who in the furniture business takes two hours with one person adjusting their design to please them? And then I thought again…this is what slow furniture is.
There's a good deal of waiting for Amish furniture. But what are you waiting for during those weeks that are dubbed "build time" on our website?
You are waiting for the durability, the quality, the look. The joy of using Amish furniture in your daily life. The knowledge that it was handmade just for your home with wood that came from sustainably managed forests.
After Martin finished speaking, he left glossy photos of the latest catalog pages from the Middlebury Collection. I went through all of them, noting the gorgeous pieces, the sketches with dimensions that would make it easier to assist customers, and the options offered. On the very last page, there was a quick paragraph that began with this sentence.
Haste is never part of our process. There's no rushing a work of art.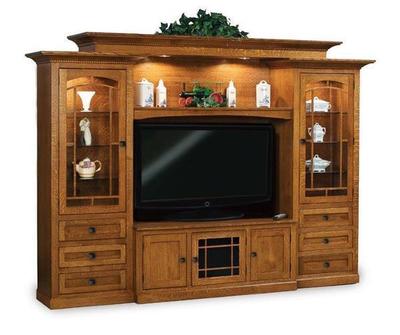 I think supporters of the Slow Furniture Movement would agree.