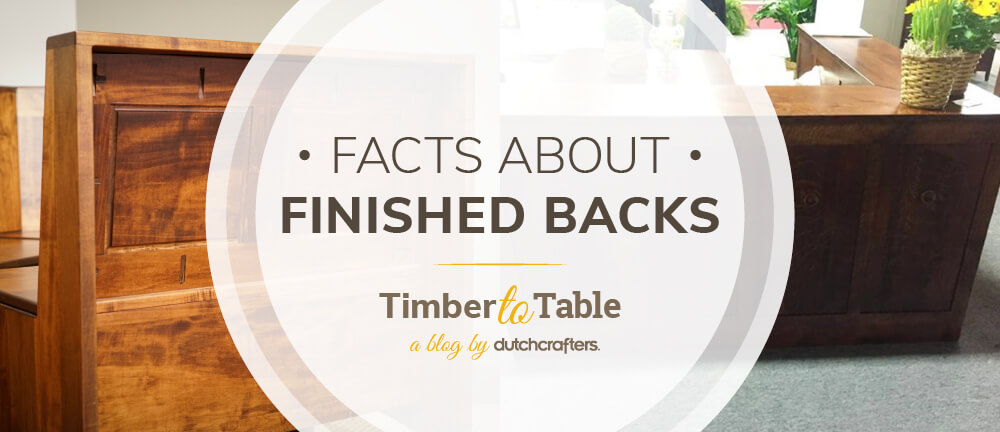 Facts About Finished Backs
How important is it to have the backs of your wood furniture finished? What is a finished back exactly? And if the back of a piece like a desk is not finished, what the heck does it look like? Is it bare?
The finished backs of fine wood furniture are a popular topic of conversation for our furniture specialists here at DutchCrafters. Questions are often raised about what the options are for finished backs, when they are needed, and what exactly a customer is getting if the back is "unfinished."
Across the furniture industry, it's relatively normal for parts of your wood furniture to go unfinished. Things like drawer boxes, the bottom of the table top and the backs of pieces that you plan on positioning against the wall don't really need to be finished because they won't be seen. (I feel compelled to share that lots of our Amish furniture collections finish these parts anyway, contributing to their high quality standards). If the back of a bookcase or hutch isn't going to be seen, the thinking is that you can save yourself the money of having it finished if you'd like.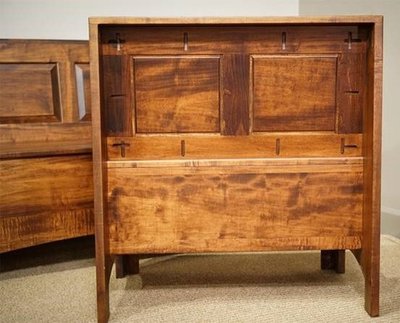 What is a finished back?
Just what is a finished back? What do we mean by that? When we are talking about finishing the back of a piece, we are talking about two things: wood finish and features. The wood finish consists of the stain (the color added) and the varnish that goes over it. The features include paneling, as in raised panels for desks that are built onto the back of the desk as well as the front. Another feature is shiplap, a design feature that can be added to the backs of hutches and bookshelves. Shiplap is decorative and is not needed to complete the back of a piece. If shiplap is not selected, the backs are still completed with finish and varnish.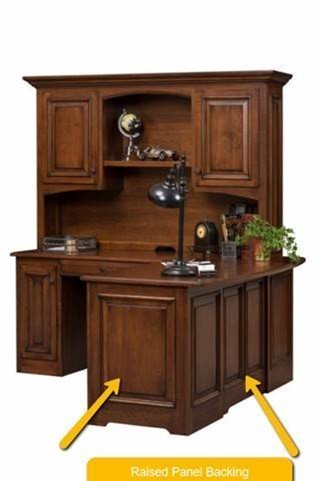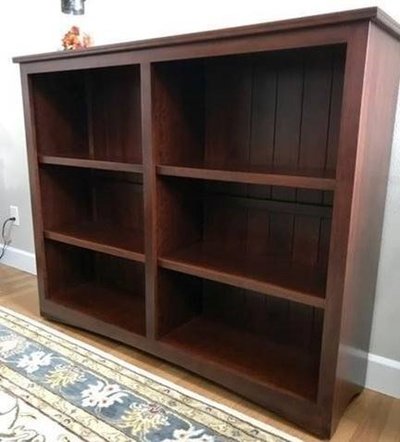 What does it mean if the back is left "unfinished?"
Here at DutchCrafters, the term "unfinished" does not mean the back is left unstained. On our Amish made products, the backs are stained and varnished. When we say "unfinished," we're referring to whether or not raised panels or other additional finishing touches are added to the back side. But the back side is always stained, it is not left as bare wood with nothing on it. So, in essence, an unfinished back could be defined as: a back that is stained, with no additional decorative features.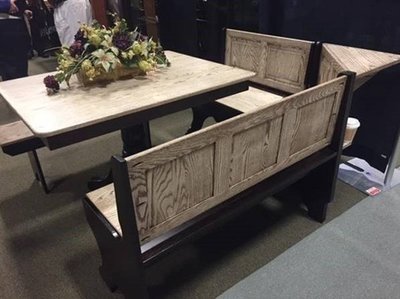 Do I need to have a finished back?
Whether you need a finished back depends on the piece of furniture, your needs, and the look you desire.
Customers often desire a finished back if the back of the piece will be seen, such as desks that are turned outward where the back will be seen by visiting clients.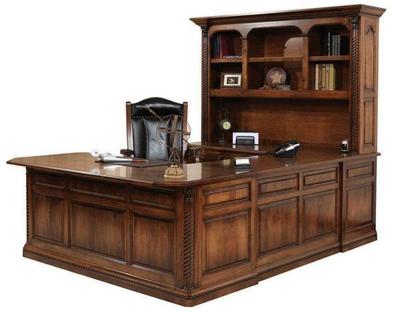 It's important to note adding raised panels or shiplap adds to the cost of the piece and will make it heavier.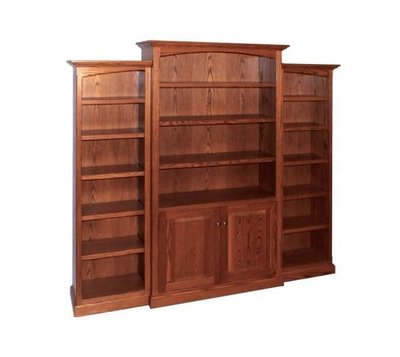 Another example where an unfinished back can be considered is breakfast nooks with backs that might sit against the wall. Depending on your kitchen area, you might have some of the nook back exposed, and here is where you may want to invest in finishing those areas with decorative panels.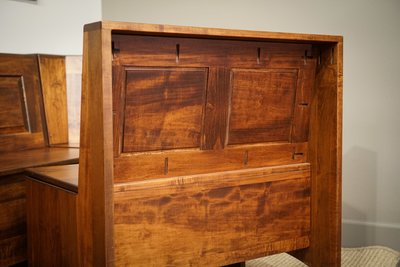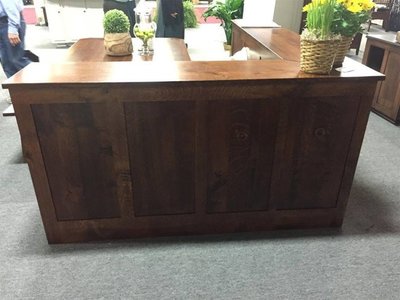 Finished Back Options
The following are some examples of ways you can finish the backs of furniture if you wish to do so or if the positioning calls for it.
For Outer Backs
Desks: Consider adding raised panels on exposed sides for a fully finished look. If the back will be up against a wall, you can forgo it.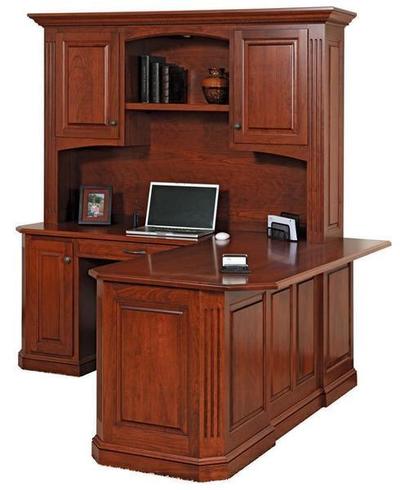 Breakfast Nooks: Consider decorative panels for the backs.
For Inner Backs
Bookcases: The option to add shiplap backing brings a decorative look to a bookcase. It adds a charming, warm, rustic look. Forgoing the addition of shiplap does not mean your shelf backs are unfinished. They will still be finished with stain and varnish.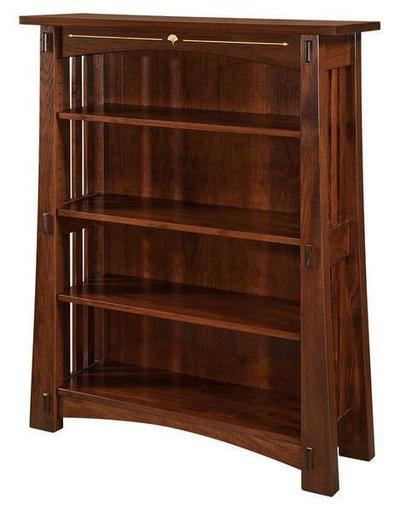 For a quick recap, an unfinished back for Amish furniture is normally stained and varnished. The positioning of the furniture along with the look you desire may warrant finishing the backs with decorative paneling or other finishes. Backs can be finished with things like decorative panels, shiplap, or tongue and groove paneling. Amish furniture always offers lots of options to create just the features you're looking for.