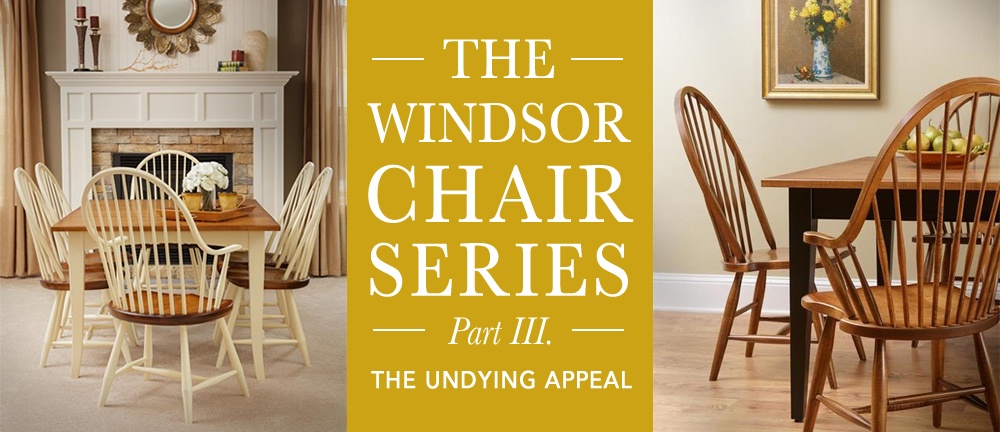 The Windsor Chair Series Part III: The Undying Appeal
While the Windsor chair will always be associated with colonial times and country style furniture, the truth is, Windsor chairs have the "it factor." A chair that is still beloved and sought after since 1710 has got something special going on, which brings us to the third and final part of our Windsor Chair series where we explore the question, What contributes to the undying appeal of the Windsor chair?
THEY'RE LIGHTWEIGHT
When they were used in the garden, the Windsor was easy to move around. Spindles attached to a solid seat also offered a see through back that that didn't block garden views. Their combination of  lightness and sturdiness continues to make them a popular choice for restaurants and homes.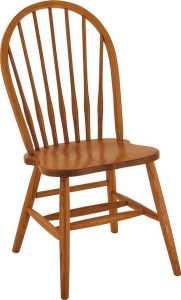 The Amish Windsor Slot Low Captain's Chair is a popular choice for restaurant seating.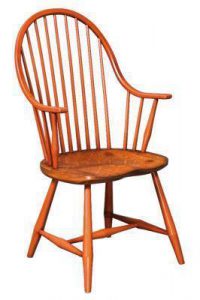 The continuous arm contributes to the light and airy appearance of the Amish Windsor chair.
WINDSOR CHAIRS OFFER A CLASSIC STYLE
There's an old fashioned appeal to the Windsor chair that we all keep coming back for. From the founding fathers to present day homes, Windsor charm is a knockout for country style or farmhouse style collections. They've developed over the years, with several variations being added to the design, but the character of the Windsor chair remains the same.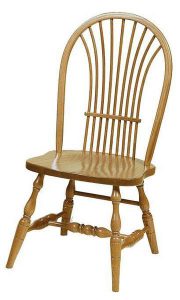 The Amish Yorkshire Wheat Back Windsor Dining Chair fits perfectly for country style furniture collections.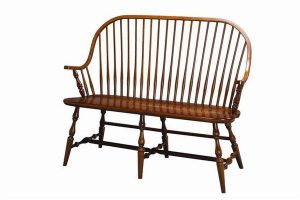 THEIR COMFORT ENDURES
Windsor chairs manage to combine elegance with strength and durability while providing a vintage feel that takes us back in time. But it all started with the comfort which was the main element that impressed King George enough to pursue the Windsor's development. The splayed legs add stability, the scooped seats offer a cradle, the spindles support the angled back and the entire Windsor structure creates a chair you can count on.

From left to right: Classic Birdcage Windsor Amish Bench, Amish Maple Windsor High Back Chair and Amish Cottage Fiddle Back Windsor Bench.
Thanks so much for joining us for the Windsor Chair Series. The quality, comfort and design that takes us back in time remains a charmer to this day.