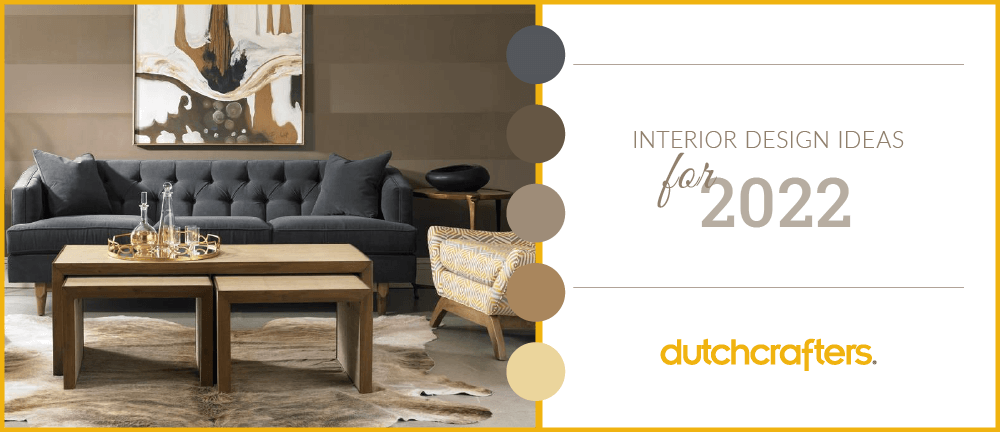 Interior Design Ideas for 2022
As our homes continue to take on the unexpected changes and demands of our adapting lifestyles, the ways we use them, decorate them and take refuge in them will be reflected in what are some exciting, attractive and comforting interior design ideas for 2022.
Pandemic pressures hit us all hard in 2020 and 2021 and continue to do so, with home offices and makeshift classrooms popping up out of necessity within our homes. We looked to do more within a given space and create comfort in every area we could. We took outdoor areas to task, sprucing up our outdoor living spaces to create an escape.
Interior design ideas for 2022 bring forward some of those ideas in new ways and introduce some new ones, with fresh colors, sustainable elements and dazzling additions.
Nancy Kirshe, the interior decorator at our DutchCrafters Showroom in Sarasota, Florida is certified in residential interior design. We decided to check in with her on what's ahead for home furnishings and décor in 2022.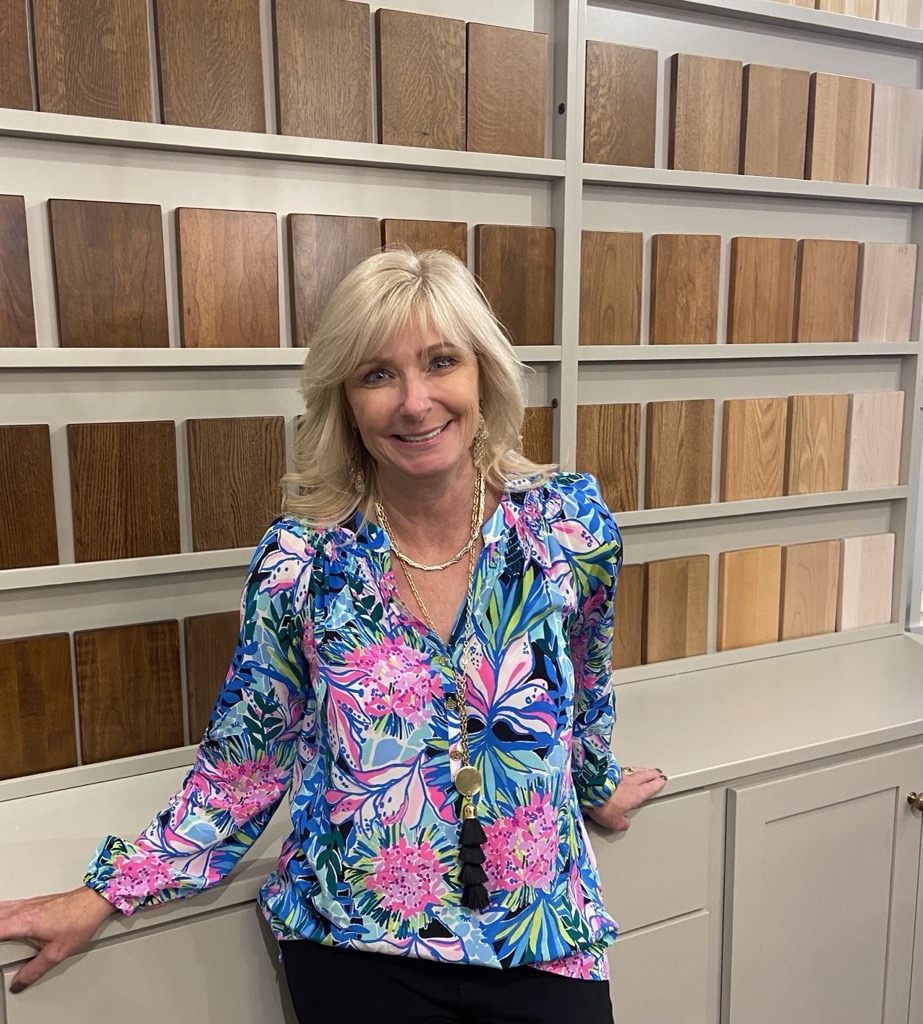 Tell us about your favorite new design trends for 2022.
I think we have been forced to slow down and spend more time in our homes over the past couple of years, so people are going to be looking for warm, cozy and welcoming surroundings. Bold colors and patterns will make a comeback as people put more of their personalities into their living spaces. Sustainability and multi-functioning furniture will also be a priority for many shoppers. Green is the new neutral, and I think we will see it popping up in all different shades as well as a comeback of brown. Periwinkle is also a color you will see more.
What will we see less of in 2022?
We will see less of the all-white minimalism which may look crisp but lacks the visual comfort people will be looking for. We will also see less of the Modern Farmhouse and Mid Century Boho.
What will you recommend for customers to try in 2022?
I would like to see my customers mixing up more natural elements–wood, stone, leather–and having some fun with colors to bring out their unique personalities.
Let's take a look at some of what Nancy shared as popular interior design ideas for 2022.
Greens will be great.
Households will continue to up the game with sustainable living and going green inside, with fresh, natural, earthy greens the favored colors on 2022's horizon. Green feels natural and comforting and exudes calm. Bold patterns will combine with green shades like moss, olive and emerald green and blues too, for new looks. Colors will be used more, steering away from some all-white traditional room palettes.
Outdoor spaces will get upgraded.
Being home more, whether it be for work, school or play, keeps a focus on outdoor living spaces and how we can upgrade them for more comfort, style, space and entertainment value. Homeowners are going big at home adding structures with color, shade and substance. Outdoor areas will be styled to look like indoor rooms brought outside, with the use of pergolas and pavilions with custom shades in fun colors. Add a poly set with comfy couch and lounge chairs and set them around a fire pit, and you'll feel like you've got a place to go Friday night…without going out. Outdoor "rooms" will become an extension of indoor comforts, as homeowners' desire for comfort and durable furnishings both inside and out strengthens.
Plants will take priority.
Gone is the stray houseplant here or there. Bringing in plants to showcase in the home takes a big leap forward this year. As biophilia, or the human desire to connect with nature, grows more spaces will connect to nature with nature-inspired décor, colors and plants. There will be plants aplenty along with natural surfaces like stoneware and marble and natural materials like wood, cork, bamboo and glass that help create a zen flow at home. Plants helped keep us company during times of isolation and will continue to be comforting as they naturally help purify the air.
Curves will soften.
There's something about curved edges. They soften things up a bit, and they'll do that this year as curved furniture and home décor add curves that signify softness and comfort. Add a warm welcome to any room with curves. You'll see more waves in wood as well.
Lighting fixtures will make a statement.
Lighting will go large in 2022, with unique fixtures making statements. Look for lights and lamps to be sculpted and special, taking on unique forms that are works of art.
Rooms will have many purposes.
Rooms will multitask again this year, with tables serving as dining table, work table and desk. Or perhaps a guest bedroom doubling as a home office. What furniture will support these rooms with combined tasks? Consider a Murphy bed with desk workstation, a lift-top coffee table you can eat or work at, or a sturdy dining table design that will serve for work, school, eating, playing and more. Rooms can make more use of vertical space for storage, décor and more.
Sustainable styles will strengthen.
As the world grows increasingly aware of the stress on the environment, home décor's consciousness will reflect changes to help. Homeowners will be looking for more furniture that's sustainably made, and will continue to be interested in where products are made, how they're made and what the carbon footprint is to deliver them to the home.
Repurposing furniture and using materials supportive of the environment will be popular, like furniture made with reclaimed barnwood or poly lumber that comes from recycled plastic. Recycling a vintage piece and mixing it in can create a cool contrast between old and new.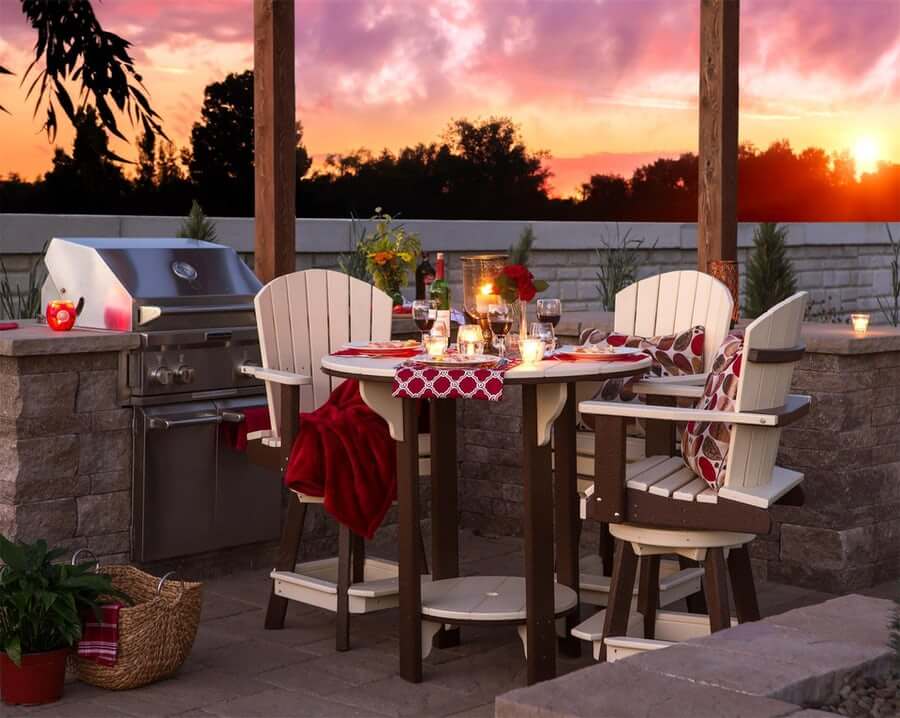 Choosing eco friendly materials will showcase things that are reused or recycled from sustainable sources. Natural materials like light-stained wood will be particularly popular.
Which of these interior design trends appeals to you?