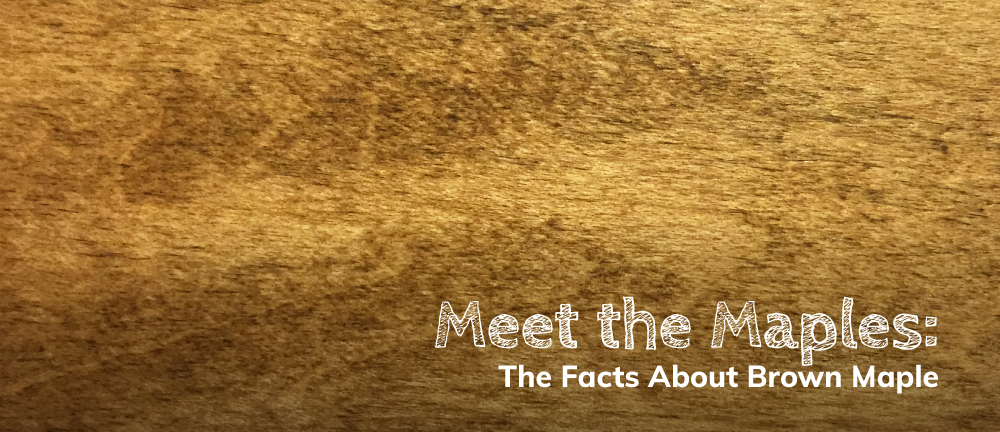 Meet the Maples: Facts About Brown Maple
Here at DutchCrafters we deal with a lot of maple, brown maple wood in particular. The maple family, while beautiful, is a cast of characters that can cause a bit of confusion.
Brown Maple Confusion
If brown maple is so durable, why is it called soft maple? Is it a good choice for wood furniture or not? Is it harder than cherry? And what is soft maple then?
What about hard maple? Are the maples from different trees?
What's the cost of brown maple and how does it compare to other woods?
What are the advantages and disadvantages of brown maple?
It's time to meet the maples.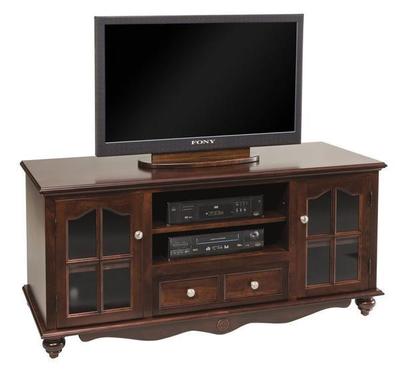 Brown Maple and Soft Maple
Brown maple wood is also referred to as soft maple. It's ok to think of them as one and the same. For purposes of this blog post, when we mention brown maple, we are talking about soft maple wood. Brown maple is not a type of tree; brown maple wood is a part of the maple tree. Since there are many species of maple trees, it is not uncommon to think brown maple is its own species; however, it's not.
How Soft is Brown Maple?
Well here's the thing, brown maple wood is not actually soft. It is only termed "soft" in comparison to the hardness of hard maple wood, a different part of the maple tree. Yes, brown maple is a hardwood. It is considered a "softer" hardwood, but the reliable durability and strength are there. Brown maple is no wimp.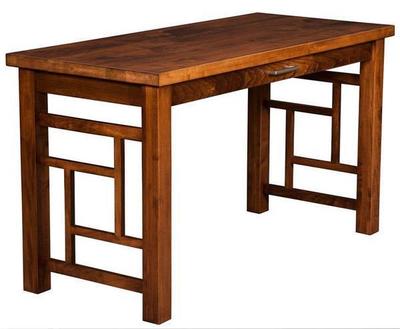 Brown maple offers hardness that's similar to the solid strength you can rely on from cherry wood. Brown maple draws in a lot of fans since it's as attractive and strong as cherry wood, but it doesn't cost as much.
Should you be more careful with a softer hardwood?
With solid wood furniture, it is recommended that a degree of care be taken with all wood types in any finish. After all, you've invested a good deal of money, and this is furniture that is going to be around for decades. It is true that while brown maple is still an undeniable hardwood, you might want to be careful that you're not selecting it for a piece of furniture that takes a beating daily. Brown maple wood may obtain nicks and dents more easily than oak wood. Hard maple or oak wood might be better candidates for furniture pieces that get heavy use.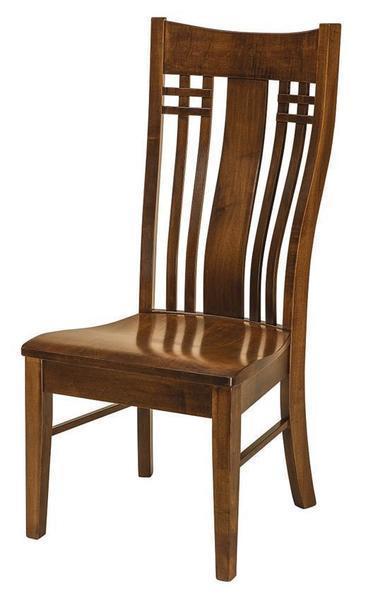 Hard Maple vs. Brown Maple
Hard maple is strong, ultra strong in fact. It's found in flooring, butcher blocks, furniture, bowling pins, cabinets, kitchen accessories and was used for baseball bats due to its strength. Hard maple wood is very attractive, and you'll find it in kitchen cabinets and molding as well as wood furniture.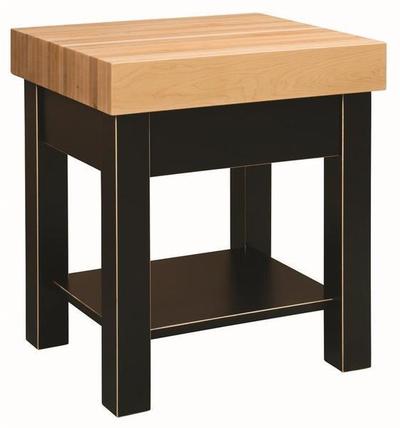 Hard maple is denser than soft maple and is 25% harder. It is tough and will absorb shock well, making it a great candidate for flooring. Hard maple is the strongest of the maple woods.
Hard maple is fine to work with but it is more dense, making brown maple a little easier to work with using machines or hand tools. Since soft maple is not as hard and stiff as hard maple, it resists warping and twisting better. The tight grain of hard maple can make it harder to stain than brown maple wood.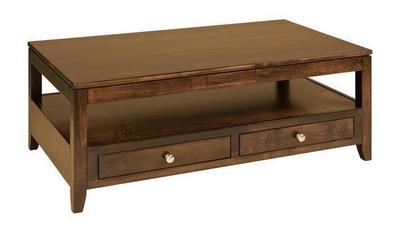 Let's Discuss the Maple Tree
There are over 100 species of maple trees. The maple woods used for furniture often come from the maple species acer saccharum, with saccharum being Latin for sugar. The Great Lakes region produces the most maple wood, with the most trees growing in Michigan and New York. Brown maple wood can be found in different species of maple trees.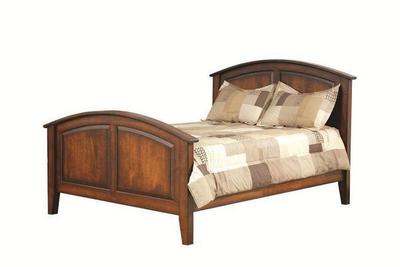 Sapwood and Heartwood and the Colors they Offer
Sapwood is wood that comes from the outer rings of a tree, while the heartwood is located closest to the center of the tree.
Hard maple is found in the sapwood. It's a creamy white color, sometimes with a bit of a reddish hue. It is more uniform in color than brown maple.
Brown maple wood comes from the heartwood of the maple log. It's not all brown in color but includes a range of browns and tans with reddish hues. It can also include white or gray creamy streaks.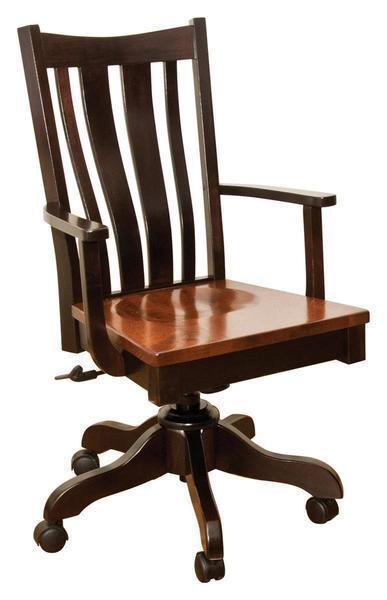 The Maple Wood Grain Pattern
Maple wood has a fine, uniform texture with a generally straight grain which makes it ideal for painting.
Brown maple wood includes some irregularities in the grain pattern that can include some gray-green mineral streaking. It has more variations than wood from the outer rings of the tree, creating a unique look. Due to the streaking, it is recommended to stain or paint brown maple in darker shades. In a natural finish, the mineral streaking would be more noticeable. Because of the irregularities in the grain pattern, brown maple will accept a stain beautifully but unpredictably, resulting in some areas looking considerably darker than others.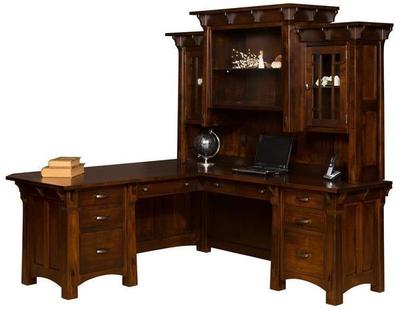 A unique and prized variation when it's found in maple wood is called bird's eye. Bird's eye is a distinct pattern that looks like small swirls with eyes. Other unique patterns that might be found in brown maple include flame, curly or wavy. These variations are called figuring or figured wood, and they usually are the result from some trauma the tree has endured. They end up producing a very unique pattern that makes your solid wood furniture even more stunning.
Brown Maple Characteristics
A softer hardwood
Smooth grain makes it ideal for painting or a distressed painted finish
Durable and strong
Darker finishes are recommended due to some streaks that would show in a lighter finish
One of the least expensive hardwood options
The look of cherry for less
Flexbile style
Unique grain pattern
Easy to glue, stain and finish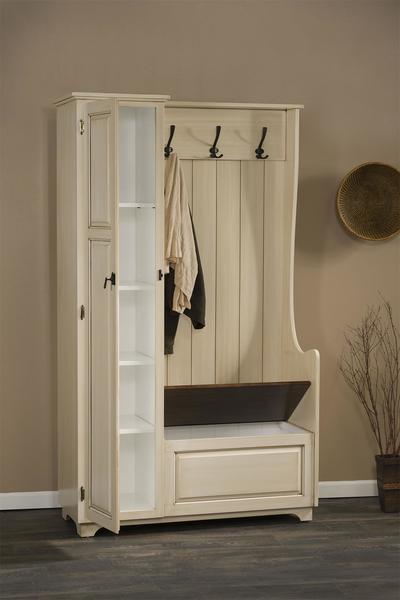 The Beauty of Maple Wood Furniture
Maple wood furniture offers stunning grain patterns, and it's full of color. You can stain it or paint it or go with a unique distressed finish and maple will wear them all well. It's versatile enough to be used for many different styles throughout the house.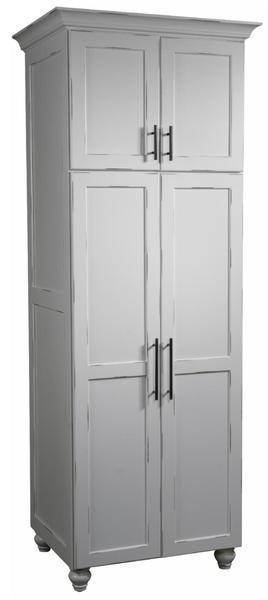 If color variation and a unique grain pattern are things you like to see, then the maple woods, particularly brown maple, are just right for you.
Being Maple in a Cherry World
The beauty of brown maple wood is often compared to cherry. Brown maple furniture is worth a look since it costs less than cherry wood.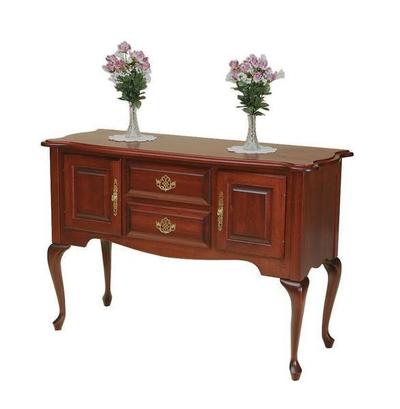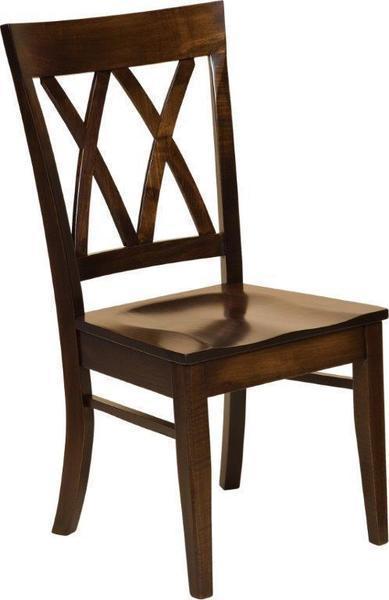 Some Surprising Info About Maple Wood
Did you know maple is also a tonewood? That means it carries sound waves well, making it a top choice for musical instruments. You can find maple wood in the backs, sides and necks of violins, violas, cellos and double basses.
Would you use brown maple wood in your home?