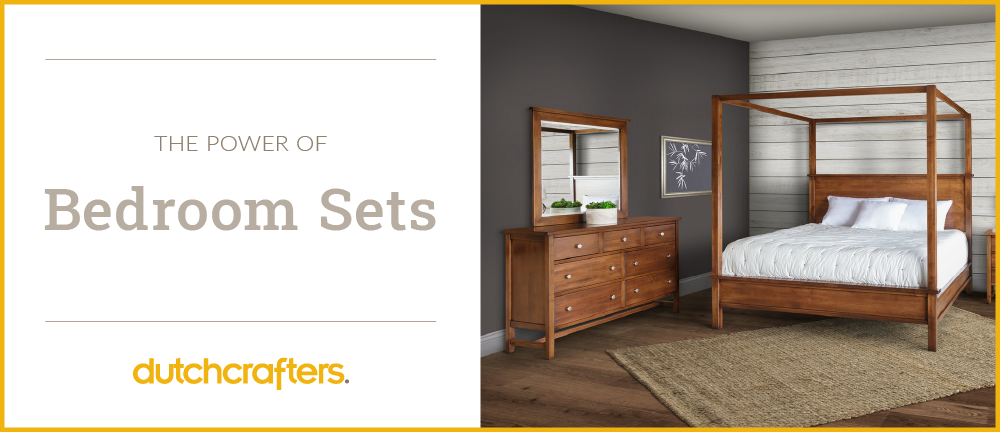 The Power of Bedroom Sets
There are plenty of advantages to purchasing a bedroom set. We review them here, showcasing the benefits, features and power of the bedroom set.
Who says it can't match?
The argument most often heard against buying a bedroom set is it's too matchy-matchy, that everything matching is boring and those who purchase a matching bedroom set will become so bored with it, well, it could just put them to sleep. For those who want to dive into the eclectic bedroom mix, that's fine, but don't let anyone take away your fondness for the matching bedroom set. It's a plus when all pieces in your bedroom showcase a style you love, in materials and colors you love. Matching pieces emit elegance, not to mention exuding calm and consistency.
Do you have time for all that shopping around?
Yes, building the bedroom of your dreams is something to invest time in. But selecting a mix of pieces for bedroom is time consuming, whether you're going from store to store on foot or looking at furniture online. Matching sets offer pieces that will automatically complement each other. If you bring home a piece for an unmatched mix and it doesn't work, you'll have to invest more time and expense returning it and looking some more. A matching bedroom set reduces the stress of furnishing your primary bedroom or guest room. These days, ordering a custom bedroom set online allows you the convenience of getting just what you're looking for without all the shopping around.
Bedroom sets do come in many styles.
Whoever is planting the seed that bedroom sets automatically restrict your design and style choices hasn't looked at what's available today. Sets offer lots of styles, including traditional, contemporary, mid century modern, farmhouse, transitional (that combines traditional and contemporary), and more. In addition, there are a number of timeless styles that lend themselves to furniture sets. Transitional furniture adapts to current trends nicely, and a versatile Mission or Shaker bedroom set never loses its appeal.
Who says sets lack character?
Matching bedroom sets do have plenty of personality, despite what some might say. Take an Amish bedroom set for instance. You've got solid wood showcased there, with its unique wood grain pattern and stain color that brings out the rich tones of the wood. The sculpted wood enriches the character of the bedroom, representing quality and substance. Problem solving features from underbed storage to low footboards to hidden compartments all contribute to a refined, sophisticated character that shines. Custom options of an Amish set are anything but restricting, with choices offered for wood, stain, size, features and more.
Are you sure those pieces will fit?
It is important to have measurements of your space when shopping for bedroom furniture, but concerns about furniture fit can be more easily handled with a bedroom set, where the sizes of the pieces are cohesive, versus an oversized bed and armoire with a mismatched tiny blanket chest. In both fit and style areas, creating an eclectic mix could result in one or more pieces sticking out and not in a good way. You can trust you're getting pieces in the right sizes that will fit when you seek out a set.
Delivery or deliveries?
When buying a set, your bedroom furniture set gets delivered all at once. Individual pieces that will cost more to ship from here and there will take more time to arrive, not to mention the extra work of bringing pieces home from shops yourself with your own car or perhaps a truck you'd have to borrow or rent.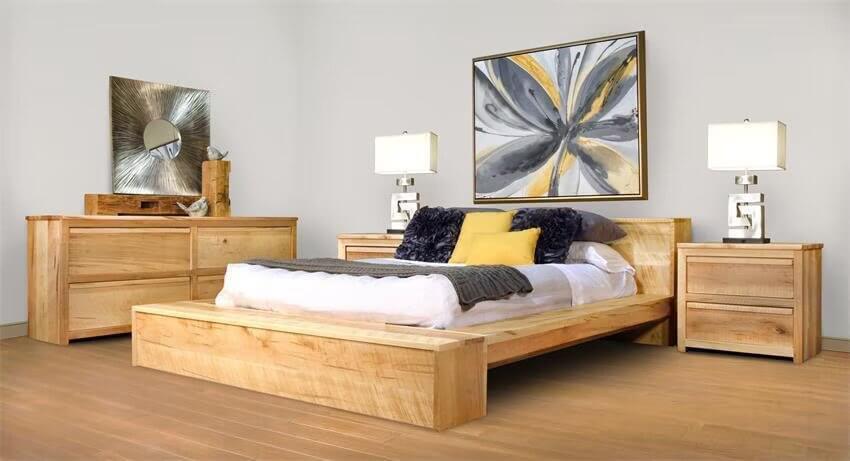 Helpful in the design department.
Not all of us have the gift of interior design, but we all know what our individual furniture needs are and what we like visually. Perhaps you know what you want in terms of comfort, but are having trouble completing the vision for your bedroom in terms of style. That's where a bedroom furniture set can help. You simply shop the looks, find the style you like, and the set delivers.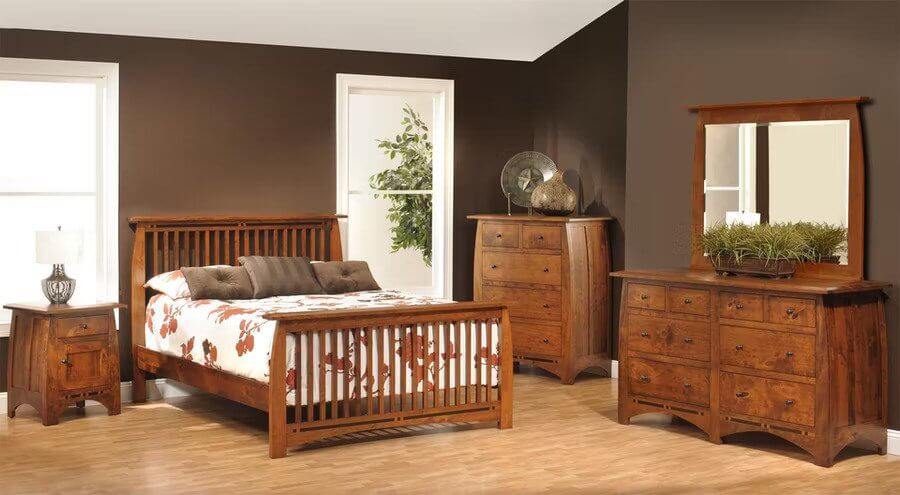 Quality check.
Creating a mix of pieces for bedroom can result in furniture that varies in quality. With a bedroom set made with uniform materials and construction techniques, you can count on pieces being made the same and have a better overall uniform performance from your bedroom furniture.
If you're a fan of the bedroom set, say it loud and clear with pride. Look for the quality materials and style you're envisioning for your bedroom. While it's a matter of personal preference whether you mix up bedroom furniture or go with a matching bedroom set, the bedroom set still offers a variety of textures, designs, and shapes rich with character.